M.Des. Fashion Design Course at Mody University, Lakshmangarh, Placement and Career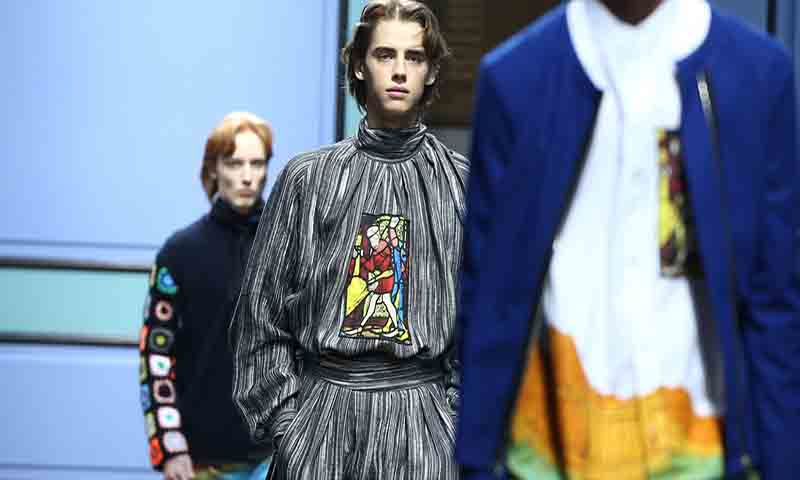 Published by : stepincollege
M.Des. Fashion Design Course at Mody University, Lakshmangarh
MDes Fashion Design is a two-year postgraduate program for those interested in learning more about the fashion industry and exploring its economic, legal, social, ecological, and cultural aspects. The course focuses on applying architecture and aesthetics, or natural beauty, to clothing and accessories, as well as developing items that meet global fashion demands. Fashion design is the art of combining fashion, aesthetics, and natural beauty in the development of clothing and accessories. Fashion design has changed over time and place, shaped by cultural and social factors.
Duration of M.Des. Fashion Design
Program duration 2 years.
Eligibility Criteria for M.Des. Fashion Design
Graduates or equivalents with a minimum of 50% in the related field are eligible for this program.
Fees for M.Des. Fashion Design
Tuition Fees(Rs.) 172000
Admissions Processing Fee -One Time (Non-Refundable) 20000
Caution Money -One Time (Refundable) 10000
Personal Charges (Accountable) (Day Scholar and Boarder) at the time of Admission 10000
Career Development Fee 19500
Total Fees for Day Scholar (INR) 231500
Per Annum 1st Installment 138900
At the time of Admission 2nd Installment- Till 15th Nov. 2021- Rs. 92600
Placement and Career for M.Des. Fashion Design
The drive will be organized by the university's placement cell. It assists MDes Fashion Design students in their career hunt on campus. Students are kept up to date on industry developments and demands by the University's placement cell, ensuring that they have the best chance of succeeding in the competitive selection process. On a regular basis, industry experts deliver seminars, conferences, and immersive workshops at the college, all of which are extremely beneficial to job seekers in their preparations.
Aricent,
Infosys,
Promact Infotech,
Saint Gobain,
SKF Bearings,
IBM,
ZS Associate,
HSBC,
Hexaware Technologies,
Ericsson,
Adobe,
LinkedIn,
SAP Labs.
Collaboration with People from Other Countries
Carleton University in Canada, GSI Helmholtz in Darmstadt, and the General Electric Foundation in the United States are among Mody University's foreign partners. CEERI-Pilani and CMERI-Durgapur are two CSIR laboratories with which we have signed agreements.
In order to work on a research collaboration with the John F Welch Technology Center in the United States, effective cooperation in new fields of study, such as renewable energy and nanotechnology, has been conducted.
Missouri, Columbia, and the University of Rosario in Bogota, Colombia, all have research and development agreements with the University of Mody.
IBM, Oracle, and Accenture worked with the Department on research projects.
Mody University School of Engineering and Technology Scholarships
Criteria for a scholarship with a 100 percent waiver:
Top scorers on each Central/State Board
Scholarship Requirements for a 35% Waiver:
JEE Mains needs a minimum of 90% in the best five subjects (as determined by course eligibility) in class XII. JEE Mains needs a NEET score of up to 1,50,000 OR an All India General Category score of up to 2,000.
A MUSAT Rank is a numerical value between one and one hundred.
Scholarship requirements for a 25% waiver:
More than 80% of students in class XII ranked in the top five subjects (as decided by course eligibility).
A NEET score of 1,50,001 - 2,00,000 OR an All India General Category score of 2,00,001 - 2,50,000 is needed for JEE Mains.
The MUSAT Rank is a number between 101 and 200.
Scholarship requirements for a 15% waiver:
In class XII, more than 70% of students scored in the top five subjects (as decided by course eligibility).
In general, NEET Rank 2,00,001 - 2,50,000 OR All India JEE Mains Rank 2,50,001 - 3,00,000
MUSAT 201 - 400th rank