M.Des. Textile Design Design at Mody University, Lakshmangarh, Eligibility and Fees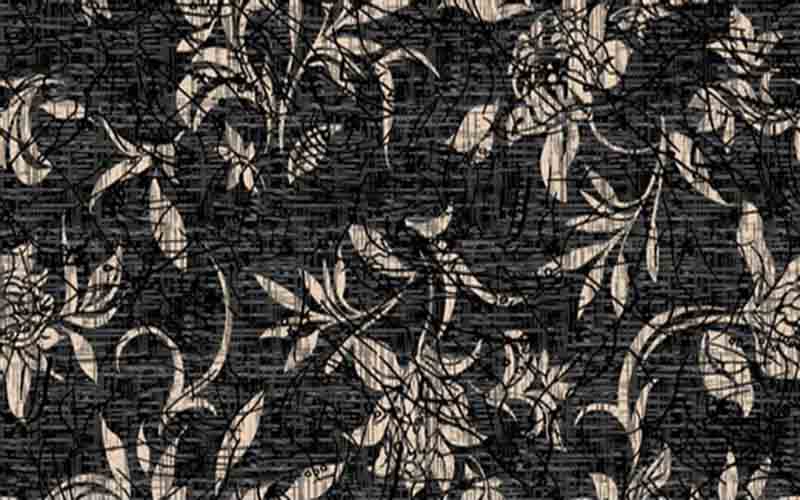 Published by : stepincollege
M.Des. Textile Design Design at Mody University, Lakshmangarh
MDes Textile Design program aims to provide a comprehensive approach to the development of students as thought leaders and allow them to solve complex and challenging problems in the Textile and Design Industry. The curriculum starts with the basics of textile design and progresses to more in-depth studies in related fields. Textile fabrics, weave structure, surface design, dyeing techniques, printing methods, sewing techniques, built textiles, and so on are all included. The program emphasizes the development of a diverse set of skills, as well as theoretical expertise and practical experience. Field trips and training with the industry include exposure to all aspects of industrial and craft development. The process of developing patterns and structures for knitted, woven, and non-woven fabrics is known as textile design. The course teaches students how to integrate and balance artistic design and technology. Its aim is to give designers a thorough understanding of global fashion trends and demands. MDes Textile Design emphasizes design conceptualization, independent study, innovative application, and artistic expression, and offers a design-focused atmosphere in which students can pursue their chosen path and develop a variety of design-oriented, decision-making skills that are needed in the fashion industry.
Duration of M.Des. Textile Design
Program duration 2 years.
Eligibility Criteria for M.Des. Textile Design
Graduates or equivalents from the relevant stream with a minimum of 50% marks are eligible for this program.
Fees for M.Des. Textile Design
Tuition Fees(Rs.) 172000
Admissions Processing Fee -One Time (Non-Refundable) 20000
Caution Money -One Time (Refundable) 10000
Personal Charges (Accountable) (Day Scholar and Boarder) at the time of Admission 10000
Career Development Fee 19500
Total Fees for Day Scholar (INR) 231500
Per Annum 1st Installment 138900
At the time of Admission 2nd Installment- Till 15th Nov. 2021- Rs. 92600
Placement and Career for M.Des. Textile Design
The university's placement cell will organize the drive. It assists students pursuing an MDes Textile Design in their job search on campus. The University's placement cell keeps students up to date on business trends and demands, ensuring that they have the greatest chance of succeeding in the competitive selection process. Industry experts present lectures, conferences, and immersive workshops at the college on a regular basis, all of which are highly helpful to job seekers in their preparations.
Aricent,
Infosys,
Promact Infotech,
Saint Gobain,
SKF Bearings,
IBM,
ZS Associate,
HSBC,
Hexaware Technologies,
Ericsson,
Adobe,
LinkedIn,
SAP Labs.
Collaboration with People from Other Countries
Mody University's international partners include Carleton University in Canada, GSI Helmholtz in Darmstadt, and the General Electric Foundation in the United States. We have signed agreements with two CSIR laboratories: CEERI-Pilani and CMERI-Durgapur.
Successful cooperation in new fields of study, such as renewable energy and nanotechnology, has been conducted in order to work on a research partnership with the John F Welch Technology Center in the United States.
The University of Mody has research and development deals with Missouri, Columbia, and the University of Rosario in Bogota, Colombia.
On research ventures, IBM, Oracle, and Accenture collaborated with the Department.
Mody University School of Engineering and Technology Scholarships
Criteria for a scholarship with a 100 percent waiver:
Each Central/State Board's top scorers
Scholarship Requirements for a 35% Waiver:
In class XII, a minimum of 90% in the best five subjects (as determined by course eligibility) is required for JEE Mains. A NEET score of up to 1,50,000 OR an All India General Category score of up to 2,000 is needed for JEE Mains.
A MUSAT Rank is a number that ranges from one to one hundred.
Scholarship requirements for a 25% waiver:
In class XII, more than 80% of students scored in the top five subjects (as decided by course eligibility).
JEE Mains needs a NEET score of 1,50,001 - 2,00,000 OR an All India General Category score of 2,00,001 - 2,50,000.
The MUSAT Rank is a number that ranges from 101 to 200.
Scholarship requirements for a 15% waiver:
In class XII, more than 70% of students scored in the top five subjects (as decided by course eligibility).
In general, NEET Rank 2,00,001 - 2,50,000 OR All India JEE Mains Rank 2,50,001 - 3,00,000
MUSAT 201 - 400th rank