B.A. Hons. Economics at Mody University Lakshmangarh, Eligibility Criteria, Fees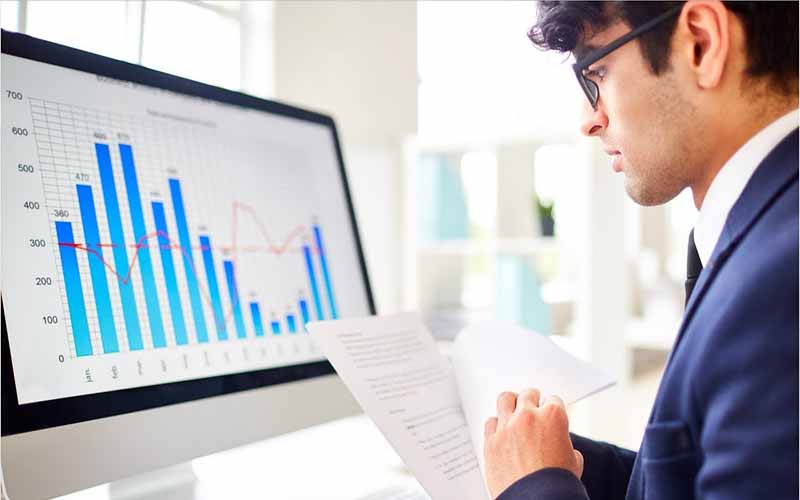 Published by : stepincollege
B.A. Hons. Economics at Mody University, Lakshmangarh
To understand the inherent business challenges imposed by globalization, one must be well-versed in basic economic tools and methodologies. An Economics undergraduate can comprehend the dynamics of the economy's activity. It offers a solid theoretical foundation in economic theory, as well as practical applications. Prospects for the Future: A bachelor's degree in economics opens the door to a variety of career opportunities, including not only corporate but also consulting. Students will be prepared for careers in banking and insurance, teaching and study, foreign agencies, multinational corporations, civil service, economic analysts in the financial sector, postgraduate studies in finance, industry and public policy, teaching and research, and other fields. The economics curriculum is structured to teach students how to understand the inner workings of different economic systems. In layman's terms, BA (Hons) Economics students can gain a better understanding of the production of financial and non-financial resources, their efficient distribution, steps for conserving limited resources, and systematically allocating funds or resources in accordance with socio-economic policies and frameworks to provide sustainable and effective solutions. Economics BA (Hons) Students with such knowledge and skills may contribute to the development of a community, a country, or even a business or organization. Professionals with a strong understanding of various bodies' economic status are critical to an organization's overall growth.
Duration of B.A. Hons. Economics
Eligibility Criteria B.A. Hons. Economics
A passing grade in the 10+2 test from any recognized board, with a minimum of 50 percent (or equivalent grade point) in Mathematics and satisfactory English proficiency.
Personal Interview and 10+2 marks will be used to make the final decision (PI)
Fees for B.A. Hons. Economics
Tuition Fees(Rs.) 115000
Admissions Processing Fee -One Time (Non-Refundable) 20000
Caution Money -One Time (Refundable) 10000
Personal Charges (Accountable) (Day Scholar and Boarder) at the time of Admission 10000
Career Development Fee 19000
Total Fees for Day Scholar (INR) 174000
Per Annum 1st Installment 1044000.
At the time of Admission 2nd Installment- Till 15th Nov. 2021- Rs.69600
Placement and Career for B.A. Hons. Economics
We stand out because of our strong international focus and emphasis on case study teaching methods. Theoretical concepts and case laws from the existing courtroom and corporate law continue to be applied in every area of legal science. According to the Bar Council of India in New Delhi, there are five legal internships available each year, with one summer internship program at the end of the year. When a school aspires to provide professional education, it understands the responsibility of putting its capable students in the most suitable corporate settings. The Training and Placement Department at Mody University supports a number of programs aimed at assisting female students in achieving their professional goals.
Recruiters
HDFC Bank
ITC Rajputana
CapitalVia
Dabur
Airtel
Jaro Education
Markets & Markets
Accrual Intelligence Manuals India#
Live Week
Hike Education
BYJU
Recruit Consulting
Gboxz
Vishal Mega Mart
TresVista
Maven Workforce
Treasury Consulting
Bajaj Allianz
FARE Labs
OYO Rooms
Velocity Brand Server
Thrilophilia
DCB Bank
Swiggy
ACS Consulting#
ICICI Prudential
J Connect
S&P Global
Bonton Cables
Credit
People scout
Phronesis Partners
Reliance Jio
Vaibhav Global Limited
Internship and Placement
Internship opportunities are available to all of our students. The university's Career Development Cell (CDC) is committed to putting nearly all of its students.
Among the most well-known are corporate law firms, LPOs, PSUs, NGOs, MNCs, and other companies.
Our students have completed internships with senior staff at prestigious institutions in India and abroad.
The Supreme Court and the High Courts are advised by judges and lawyers.
Collaboration with People from Other Countries
Mody University School of Business has friendly partnerships and is competitive with a variety of well-known foreign organizations.
Mody University has signed memorandums of understanding (MOUs) with the following organizations:
Carleton University, Ottawa, Canada
University of Missouri, USA
University of Rosario, Bogota, Colombia
ISCID (Institut Superieur de Commerce International de Dunkerque), France
Stony Brook University, USA
Mody University, which is currently under construction, has extended its relationships with the following well-known organizations:
Winston - Salem State University, NC, USA
Ecole Centrale of Nantes, France
EMNantes, France
ISCID France
The Curators of the University of Missouri on behalf of the College of Engineering at the University of Missouri-Columbia Novancia, Business School, Paris, France
Mody University School of Business Scholarships
Criteria for a full-ride scholarship include the following:
Top students from a state or national board of education.
Scholarship Requirements for a 30% Waiver:
A minimum of 90% on the most recent qualifying exam is required (best 5 subjects) (As determined by the program's eligibility requirements)
Score (up to 100 points) on the MUSAT (Applicable only to undergraduate programs).
Scholarship requirements for a 20% waiver:
A minimum of 80% on the most recent qualifying exam (best five subjects) is required (As determined by the eligibility requirements of the program).
Scores on the MUSAT range from 101 to 200. (Applicable on UG Programs Only).
Scholarship requirements for a 10% waiver:
A minimum of 70% on the most recent qualifying exam (best five subjects) is required (As determined by the eligibility requirements of the program).
Scores on the MUSAT range from 201 to 400. (Applicable on UG Programs Only).