B. Com LL. B Hons at Mody University Lakshmangarh, Placement and Career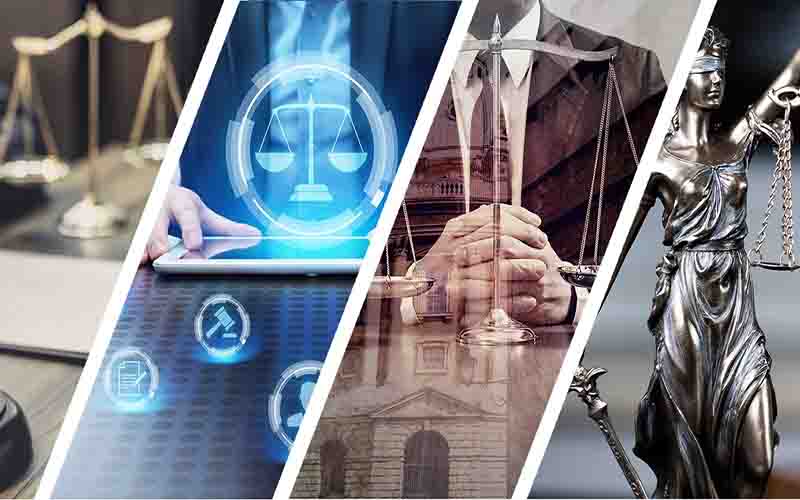 Published by : stepincollege
B.Com LL.B Hons at Mody University, Lakshmangarh
The school's integrated BCom LLB (Hons) Law curriculum lasts five years. The student will gain a thorough understanding of the law as well as a thorough understanding of various management functions. The curriculum includes core law and commerce classes, as well as seven law electives, four clinical papers, and eight law honors electives. The aim is to provide highly applicable legal information that is grounded in a realistic commercial and regulatory sense. The integrated 5 year BCom LLB curriculum is structured comprehensively with BCom and LLB subjects. The first three years are dominated by BCom subjects, with fewer LLB subjects, and the next two years are devoted to legal education practice. Guest seminars, Parliament visits, and frequent Moot Court visits are all used to emphasize experiential learning. Internships with top law firms, advocates, and legal associations, among others, are available.
The integrated BCom LLB program is the best choice for students who want to work as trial attorneys, judges, legal administrators, legal advisors, or Bank PO managers in the future. Mody University's School of Law has established itself as one of India's top law schools by providing the best legal education. For better understanding, students are encouraged to engage in multi-disciplinary study of socio-legal issues. According to the Bar Council of India, New Delhi, there are five legal internships available each year, with one summer internship program at the end of the year.
Duration of B.Com LL.B Hons.
Program duration 5 years.
Eligibility Criteria for B.Com LL.B Hons.
Min 50% marks in 10+2 Students appeared in CLAT/AILET/RULET etc will be preferred.
Fees for B.Com LL.B Hons.
Tuition Fees(Rs.) 165000
Admissions Processing Fee -One Time (Non-Refundable) 20000
Caution Money -One Time (Refundable) 10000
Personal Charges (Accountable) (Day Scholar and Boarder) at the time of Admission 10000
Career Development Fee 19000
Total Fees for Day Scholar (INR) 224000
Per Annum 1st Installment 134400
At the time of Admission 2nd Installment- Till 15th Nov. 2021- Rs.89600
Laboratories
Labs And Workshops
A computer lab with 41 Dell machines with the most up-to-date configurations connected to a LAN and high-speed Internet connectivity is available 24 hours a day, seven days a week at the School of Law.
Computer Laboratory
With cutting-edge infrastructure and specialized equipment that rivals the best in the world, the School of Law Computer Laboratory is a hive of activity. It has a large number of Dell OPTIPLEX 330 Desktop Computer systems as workstations and is linked to the network through a Dell Server Power Edge T300 server running Windows Server 2008 Network Operating System. In our Computer Lab, students can use a dedicated computer with 24 Mbps internet connectivity (Campus-wide OFC/WI-FI-networking). Aside from that, the School of Law building, as well as all of the campus's hostels, have 24-hour internet access, allowing students to stay on top of their studies even when they are not in class.
Chemistry Lab
The School of Law's Chemistry lab is well-equipped for conducting research in chemical, inorganic, and physical chemistry. The lab is well-equipped to conduct chemical kinetics experiments using Conductometric methods, as well as the equipment required to conduct Refractive Index, Optical Behavior, and Electrode Potential experiments using Abbe's Refractometer, Polarimeter, and Milli-potentiometer. A Calorimeter for measuring energy, a Colorimeter for measuring color, an Ultra-violet and visible Spectrophotometer for analyzing chemical reactions, and a Microwave for chemical synthesis are among the advanced tools in the lab. A laboratory is an excellent place for aspiring scientists to hone their scientific skills and train to be our country's future scientists.
Physics Laboratory
The Physics laboratory has a wide range of general, electronic, and optics-based instruments. The foundations of general instruments are mechanics and electrical circuits. Electronic instruments are used to determine the characteristics of semiconductor devices and electronic circuits. Optical instruments are built on the foundations of interference and polarisation. Experiments with advanced lasers and optical fibers are simple to carry out in the lab. The lab also has an excellent darkroom facility for these Optics studies. Students should perform realistic experiments in the Physics lab to gain a better understanding of the topic.
Placement and Career for B.Com LL.B Hons.
Placement Activities: When a school aspires to provide professional education, it becomes its duty to position its competent students in the most appropriate corporate settings. The Training and Placement Department at Mody University take part in a variety of programs to ensure that the university's female students have good careers.
Functions of the Training & Placement Department
The placement department's director oversees a core committee made up of chosen faculty members and students to identify potential firms.
This committee is kept in contact with the recruiters on a daily basis.
It also uses contacts to build relationships with new recruiters.
The committee aims to make students tech-savvy by having grooming sessions for them so that they can be the best employees in their respective companies.
Mody University girls attend job fairs and pooled recruitment drives in addition to campus recruitment.
The following is a step-by-step procedure for placing students:
Mody University's T&P department sends letters to companies with a short description of the organization and a Job Notification Form.
Companies respond to the letter by including business and employee profiles, as well as all pertinent information about the Campus Recruitment Drive.
After receiving the information, the placement department distributes it to the students.
Students that are interested complete an application, which is then sent to the appropriate businesses.
The Campus Recruitment push will be scheduled at a time that is convenient for all parties.
On the day of the recruiting process, companies announce the date of the result.
The offer letters are then sent to the institute's T&P authority.
Collaboration with People from Other Countries
Offshore universities, research centers, and companies are encouraged to work together to create a fertile atmosphere where fresh and creative ideas can be created, sown, and nurtured for the greater good of society. Mody University is prepared to host such an event as a Global Innovation Incubator and Accelerator. Every creative activity, regardless of our roots, necessitates the dismantling of all barriers. It's a place where people who share common values, like, or ideas can come together, pool their resources, and grow their initiative.
The Centre is well equipped with NextGen facilities like:
Game-changing ideas are generated using 3D Idea Generators.
No. 4 in the App Store for Innovation.
For designing creative ideas, use mind mapping models.
An innovation process, as well as software for measuring innovation, are available.
This kit will help you prepare for the Gold Mine of Innovation.
A selection of e-learning resources for business excellence.
There is a large selection of high-quality films, lectures, slides, educational materials, and more.
Mody University School of Law Scholarships
Criteria for a full-ride scholarship include the following:
Any State Board/Central Board toppers
Scholarship Requirements for a 30% Waiver:
On the most recent qualifying exam (top five subjects), I received a score of > 90%. (As per program eligibility).
You can put anywhere between 1 and 20,000 on the CLAT.
Up to 100 MUSAT Rank (Applicable on UG Programs Only).
Scholarship requirements for a 20% waiver:
On the most recent qualifying exam (best five subjects), you scored above 80%. (as determined by program eligibility)
Ranks 20,001 to 30,000 on the CLAT
101-200 on the MUSAT (Applicable on UG Programs Only).
Scholarship requirements for a 10% waiver:
On the most recent qualifying exam (top five subjects), I received a score of > 70%. (as determined by program eligibility).
The CLAT Rank is a Rank that ranges from 30,001 to 40,000.
MUSAT Rank: 201-400: MUSAT Rank: 201-400: MUSAT Rank: (Only applicable to UG programs.)