BBA Social Impact and Sustainability Management at Mody University, Lakshmangarh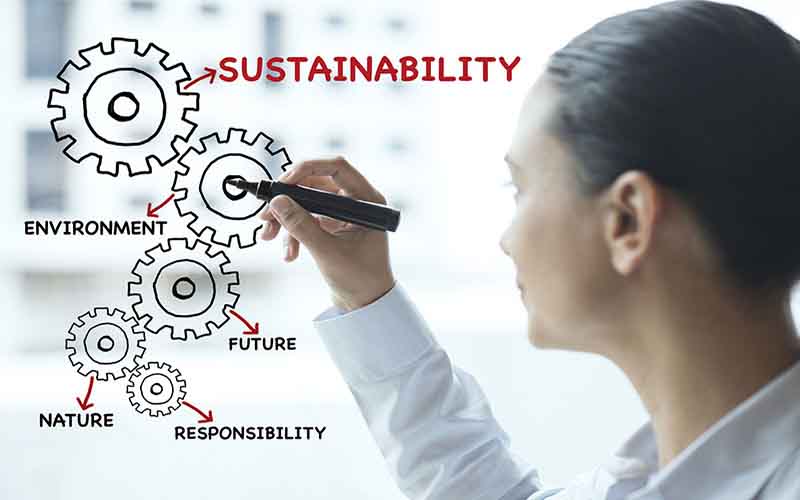 Published by : stepincollege
BBA Social Impact and Sustainability Management at Mody University, Lakshmangarh
The BBA (Social Impact Sustainability Management) is a three-year undergraduate management program that focuses on how companies must represent all stakeholders, including consumers, staff, community, and investors, in order to have a positive economic, social, and environmental impact while remaining sustainable over time. Students who complete this program have a wide range of options for jobs, including social / development sector organizations, consulting companies, for-profit CSR offices, and related fields. Michigan Ross will assist you in exploring careers in social impact and sustainability, whether you choose to work for a nonprofit, participate in social impact projects, or simply learn more about the industry.
Duration of BBA Social Impact and Sustainability Management
Eligibility Criteria BBA Social Impact and Sustainability Management
A passing grade in the 10+2 examination from any recognized board, with a minimum of 50% marks (or equivalent grade point) in any subject and sufficient English proficiency.
The candidates will be chosen based on their performance in 10+2 and a personal interview (PI).
Fees for BBA Social Impact and Sustainability Management
Tuition Fees(Rs.) 125000
Admissions Processing Fee -One Time (Non-Refundable) 20000
Caution Money -One Time (Refundable) 10000
Personal Charges (Accountable) (Day Scholar and Boarder) at the time of Admission 10000
Career Development Fee 19000
Total Fees for Day Scholar (INR) 184000
Per Annum 1st Installment 110400
At the time of Admission 2nd Installment- Till 15th Nov. 2021- Rs.73600
Placement and Career for BBA Social Impact and Sustainability Management
Placement Activities: We stand out because of our strong international focus and emphasis on case study teaching methods. Theoretical concepts and case laws from the existing courtroom and corporate law continue to be applied in every area of legal science. According to the Bar Council of India in New Delhi, there are five legal internships available each year, with one summer internship program at the end of the year. When a school strives to offer technical education, it accepts the responsibility of putting its capable students in the most suitable corporate settings. The Training and Placement Department at Mody University supports a number of services aimed at assisting female students in achieving professional success.
Recruiters
HDFC Bank
ITC Rajputana
CapitalVia
Dabur
Airtel
Jaro Education
Markets & Markets
Accrual Intelligence Manuals India#
Live Week
Hike Education
BYJU
Recruit Consulting
Gboxz
Vishal Mega Mart
TresVista
Maven Workforce
Treasury Consulting
Bajaj Allianz
FARE Labs
OYO Rooms
Velocity Brand Server
Thrilophilia
DCB Bank
Swiggy
ACS Consulting#
ICICI Prudential
J Connect
S&P Global
Bonton Cables
Credit
People scout
Phronesis Partners
Reliance Jio
Vaibhav Global Limited
Internship and Placement
Many of our students have the opportunity to participate in internships. The Career Development Cell (CDC) at the university is dedicated to placing nearly all of its students.
Corporate law firms, LPOs, PSUs, NGOs, MNCs, and other companies are among the most well-known.
Internships with senior staff at prestigious institutions in India and abroad have been completed by our students.
Judges and attorneys advise the Supreme Court and the High Courts.
Collaboration with People from Other Countries
Mody University School of Business has friendly relationships with a number of well-known international organizations and is competitive with them.
Mody University has signed memorandums of understanding (MOUs) with the following organizations:
Carleton University, Ottawa, Canada
University of Missouri, USA
University of Rosario, Bogota, Colombia
ISCID (Institut Superieur de Commerce International de Dunkerque), France
Stony Brook University, USA
The following well-known organizations have expanded their relationship with Mody University, which is currently in the works:
Winston - Salem State University, NC, USA
Ecole Centrale of Nantes, France
EMNantes, France
ISCID France
The Curators of the University of Missouri on behalf of the College of Engineering at the University of Missouri-Columbia Novancia, Business School, Paris, France
Mody University School of Business Scholarships
Criteria for a full-ride scholarship include the following:
State or national board of education toppers.
Scholarship Requirements for a 30% Waiver:
A minimum of 90% on the most recent qualifying exam (best 5 subjects) (As determined by the eligibility requirements of the program)
Score on the MUSAT (up to 100 points) (Applicable only to undergraduate programs).
Scholarship requirements for a 20% waiver:
A minimum of 80% on the most recent qualifying exam (best 5 subjects) (As determined by the eligibility requirements of the program)
MUSAT score range: 101-200 (Applicable on UG Programs Only)
Scholarship requirements for a 10% waiver:
A minimum of 70% on the most recent qualifying exam (best 5 subjects) (As determined by the eligibility requirements of the program)
MUSAT score range: 201-400 (Applicable on UG Programs Only)