BCA UI UX course at VGU Jaipur, Exclusive Labs for BCA UI UX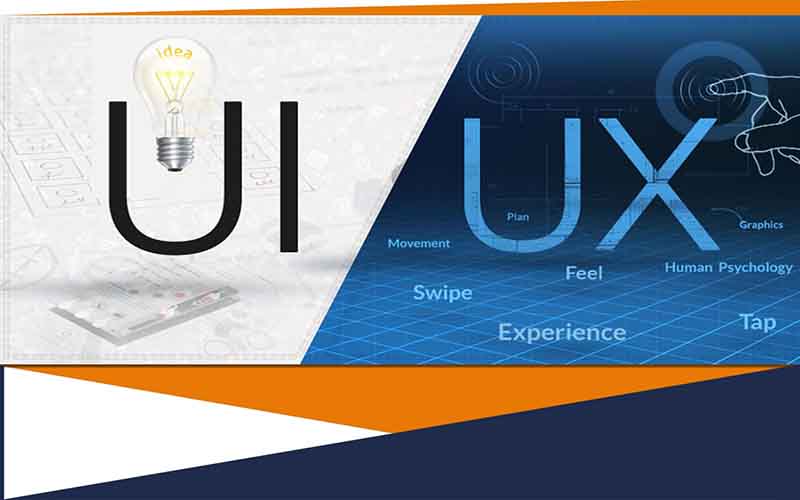 Published by : stepincollege
BCA UI UX course at VGU, Jaipur
Digitalisation has changed conventional business models and paved the way for new ones as a result of the internet's arrival. To keep their customers satisfied and boost brand perception, businesses are increasingly focusing on digital platforms. Mobile phones and the internet have become an inseparable part of many people's everyday lives all over the world. In this case, the architecture and experience of consumer-facing channels can have a significant impact on companies.
Professionals who work in the fields of user interface and user experience are challenged to create designs that not only help users find what they want on the web easily but also improve their experience while doing so.
Vivekananda Global University's BCA programme with a specialisation in User Interface and User Experience will lead to promising job opportunities.
Scope in BCA UI UX
A career in UI UX after BCA is extremely rewarding. Coding and technological skills are important inputs for the design process in certain jobs. The aim is to draw the consumer deeper into the product. They collaborate with The expert collaborates with consumers to ensure that they have a positive experience with the product. Designers and researchers must consider their clients' desires and pain points in order to produce the same results.
Department at a Glance
Experiential and project-based learning
The programme was developed with input from industry leaders.
Practical grooming experience that leads to a career in the grooming industry
Patronage from the industry on a never-before-seen scale
Best-in-class placements
Exclusive Labs for BCA UI UX
>UX Fundamentals Adobe Photoshop HTML UX Testing SQL/MySQL
> Communication Skills
Eligibility And Fee Details
Eligibility – A minimum of 55 percent aggregate marks (50 percent for SC/ST) in 12th or equivalent from a recognised school/university are expected for admission.
If an applicant has not graduated English as a subject, the English requirement may be relaxed if the applicant has studied in an English-medium environment throughout his qualifying examination.
Duration for Course BCA UI UX
3 years
Fees Details for MCA Artificial Intelligence
| | |
| --- | --- |
| Duration | Fees |
| Yearly Fee | 40000 -/ INR |
| Semester Fee | 20000 -/ INR |
Scholarships for BCA UI UX
| | |
| --- | --- |
| Criteria | Scholarship amount (per semester) |
| 75% or above aggregate marks in 12th | 25% of Programme Fee |
| 60% or above aggregate marks in 12th | 10% of Programme Fee |
Fee After Scholarship
Details

Scholarship Amount

(per semester)

Applicable Fee after Scholarship

(per semester)

75% or above aggregate marks in 12th

25000

(i.e. 25% of Programme Fee)

75000

60% aggregate marks in 12th

10000

(i.e. 10% of Programme Fee)

90000
Pathway Careers After BCA UI UX
There are several job openings for BCA graduates who specialise in the UI/UX domain. The wage range for these positions may be somewhere between Rs. 4,00,000 and Rs. 8,00,000 per year.
UX Designer UX Engineer UX Researcher UX Designer UX Engineer UX Researcher UX Designer UX Engineer U A A UX Designer's responsibilities can include: A A UX Researcher uses both on-field and online analysis, planning, design, and tailoring features using his or her online knowledge to come up with testing for app usability.
Exceptional Recruiters
The following are the top recruiters for BCA graduates:
TCS Consultancy
Deloitte
Google
Wipro
Microsoft
Infosys Technologies
IBM Global Services
HCL Technologies
Paytm
Cisco
Faculty of Computer Application
Computer science and its implementations have been at the heart of 21st-century progress, and the rate of change has been incredible. The Next Generation BCA course is designed to incorporate the most up-to-date types of computer science applications, with the goal of producing Computer Professionals who are prepared to take on ever-changing fields and applications in order to help solve real-world problems. NextGen BCA succeeds not only in making students industry ready, but also in equipping them with the skills, aptitude, technological know-how, and requisite exposure to ensure they achieve the pinnacle of success, thanks to a course that is built with industry immersion at its heart.
Core courses in programming with C, algorithm and data structures, advanced programming with C, computer organisation and network fundamentals, relational database management systems, Web programming, software engineering, and visual programming are typically included in a Bachelor in Computer Applications curriculum.
Unique Features
Faculty at the top of their game – Industry Tech Leaders
Series of Hackathons
Conversations between CTOs and CXOs
Center for Professional Development
Certifications for the Embedded Industry

EXIN Netherlands is a certification partner.
Google, Amazon Web Services, Sports Marketing, and so on

Labs dedicated to AI, machine learning, and the Internet of Things
Hands-on Training with Major Industry Relevant Tools
Projects in Progress with Industry
Work-Study Programs|Corporate Assimilation
Curriculum Supported by the NEP
What is the significance of BCA?
After completing the course, students would have a variety of job opportunities in the IT and software fields. Thousands of multinational corporations have invested in India as a result of the technology boom. These businesses are constantly on the lookout for qualified tech specialists.
Computer Application as Career
Computer application is the most common career path for those who want to work in the IT industry and have a quick-thinking mind capable of analysing problems and applying principles to solve them.
In comparison to computer science and other related options, it is more professionally focused. Awareness of computer fundamentals and programming principles, as well as learning and mastering programming languages, are all part of a Computer Application education.
India, as a developing country, offers a wide range of opportunities for those interested in Computer Applications.
Internship:
Every student is given the opportunity to participate in an internship. After the second semester, deserving students are offered paid internships at EdInbox, India's first technical education based platform for the education ecosystem.
Students had the opportunity to work on real-world ventures for businesses.
Infrastructure
Infrastructure that is cutting-edge, with smart classrooms and labs that are fitted with the most up-to-date technology.
Crop Research Centre and Horticulture Nursery on 30-hectare farmland.
Polyhouse, Poultry House, Meteorological Center, and Vermi Compost Units are all available.
Hydroponics lab and modern farm equipment
Awards and Recognition
Students participated in a variety of state and national sporting competitions, winning first place in Kabaddi at BITS Pilani.
The faculty members competed in the PANACHE XII, where they won first place in Football and Kabaddi.
The majority of the faculty members have earned a Ph.D.
On a regular basis, field visits, instruction, and agricultural exhibitions are held.
The course curriculum is based on the recommendations of the ICAR 5thDeans' Committee.
Students from Tennessee State University in the United States completed a summer internship at VGU's Department of Agriculture.