M.Sc. Mathematics at Mody University Lakshmangarh, Placement and Career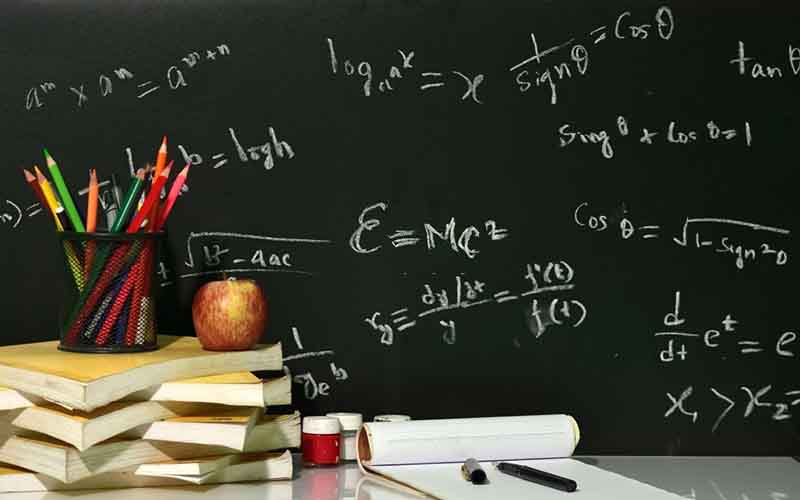 Published by : stepincollege
M.Sc. Mathematics at Mody University, Lakshmangarh
The Masters of Mathematics program offers a wide variety of courses taught by experts. Mathematics is a well-developed yet an ever-evolving topic that offers new insights and applications. It's a way of sharing information about a wide range of physical phenomena, and it's interested in patterns, processes, and structures that aren't constrained by any particular application. It can also be applied to a number of fields. Following completion of the program, students may be eligible for positions in Indian research labs such as ISRO, DRDO, and others, as well as the ability to pursue a Ph.D. with full funding. Since math is already a difficult subject, earning a master's degree in mathematics is always a challenge. MSc Mathematics covers all the theorems and derivations covered in the mathematics curriculum. A bachelor's degree with mathematics as the main subject is the minimum requirement for admission to MSc Mathematics. MSc Mathematics is also an option for students with a BE or B.Tech degree. Since mathematics is a key topic in many industries, MSc Mathematics graduates have many job opportunities in a variety of fields. MSc Mathematics graduates may work in a variety of settings, including banks, universities, stock exchanges, space agencies, and research centers.
Duration of M.Sc. Mathematics
Program duration 2 Years.
Eligibility Criteria for M.Sc. Mathematics
Students must have a Bachelor's Degree in Science from a recognized university with Mathematics as a core subject for three years/six semesters, with a minimum of 50% overall grade point average and satisfactory English proficiency.
Laboratories
Computer Lab: In its computer lab, SOS has 45 Dell workstations connected via LAN. We provide 24 Mbps internet connectivity to students so that they can learn online using MIT open courseware and NPTEL.
The Language Lab: Some of the most sophisticated multimedia language tools are available in the Language Lab. 'Hi-Class-Learn-To-Speak' is a self-study program that focuses on skills such as vocabulary building, pronunciation, and grammar and is supervised by a teacher console. It is made up of 35 student consoles, each supervised by a teacher console.
Fees for M.Sc. Mathematics
Tuition Fees(Rs.) 65000
Admissions Processing Fee -One Time (Non-Refundable) 20000
Caution Money -One Time (Refundable) 10000
Personal Charges (Accountable) (Day Scholar and Boarder) at the time of Admission 10000
Career Development Fee 14500
Total Fees for Day Scholar (INR) 119500
Per Annum 1st Installment 71700
At the time of Admission 2nd Installment- Till 15th Nov. 2021- Rs.47800
Placement and Career for M.Sc. Mathematics
1. Research: Working in the field of analysis is the first choice. Among them are ISRO, BARC, NTPC, Indian Railway, Vedanta, Indian Oil, HPCL, Asian Paints, Cadila, Ranbaxy, and others.
2. Teaching:
Teaching in Universities and Colleges- Students who choose this choice will work as lecturers in universities and colleges.
Teaching in Schools- With a degree in education, students may work as post-graduate teachers.
Coaching/Tuition center-Due to the fact that chemistry is a popular subject for XII science students of Biology and Mathematics, many aspirants of Pre-engineering and Pre-medical courses enroll in coaching and tuition centers, and this sector is often in need of good faculty with attractive packages.
3. Private sector: Students will find good jobs in the private sector in a number of sectors, including the pharmaceutical industry, where R&D chemists are employed by companies including Zydus-Cadila, Sun Pharma, Dr. Reddy's, Intas, Lupin, and others. The leather, paper, and textile industries, as well as the jute industry, dyeing, toy manufacturing, and cosmetic processing, all employ chemists.
Collaboration with People from Other Countries
The Mody University of Science and Technology aims to provide the best forum for students to highlight their innovation. As a result, Mody University has been able to establish cordial relationships with universities all over the world. Because of the collaboration between the universities, students will be able to study abroad and participate in excellent exchange programs. In order to achieve academic excellence, Mody University has collaborated with world-class international universities such as.
Carleton University, Canada
The University of Rosario,
University of Missouri, USA
ISCID, France, etc.
Mody University School of Liberal Arts & Sciences Scholarships
Criteria for a full-ride scholarship include the following:
Students are chosen by a state or national education commission.
Scholarship Requirements for a 30% Waiver:
A minimum score of 90 percent on the most recent qualifying exam (best five subjects) is required (as determined by the program's eligibility requirements).
On the MUSAT, you will be assigned a score (up to 100 points) (Please keep in mind that this applies only to undergraduate programs.)
Scholarship requirements for a 20% waiver:
A minimum of 80% on the most recent qualifying exam (best five subjects) is required (As determined by the eligibility requirements of the program).
The MUSAT has a score range of 101 to 200 points. (Please keep in mind that this applies only to undergraduate programs.)
Scholarship requirements for a 15% waiver:
It is necessary to score at least 70% on the most recent qualifying exam (best five subjects) (as determined by program eligibility)
Scores on the MUSAT range from 201 to 400. (Please note that this is only applicable to undergraduate programs.)