BA + LLB at VGU Jaipur, Course Duration, Fees Details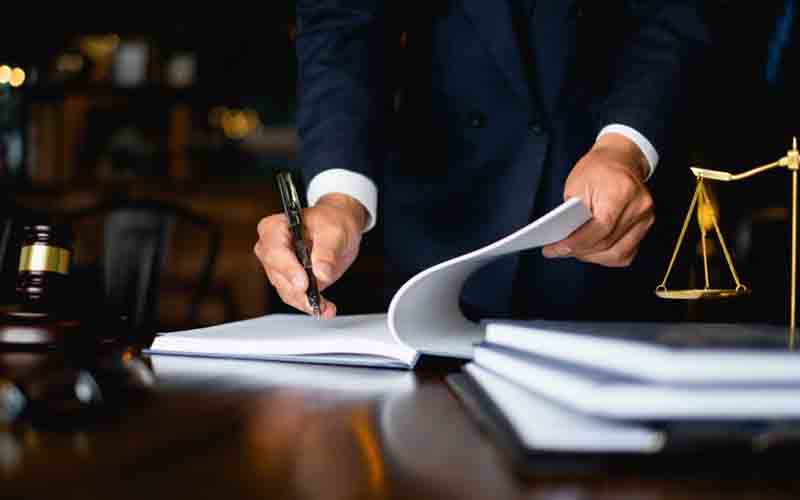 Published by : stepincollege
BA + LLB at VGU, Jaipur
The Bachelor of Arts – Bachelor of Legislative Law (BA LLB) programme is an integrated law degree that law students will obtain immediately after completing their 12th-grade exams. The law degree is a five-year programme that incorporates both arts and law subjects. As a result, candidates enrolled in the BA LLB programme research subjects such as economics, history, political science, and sociology, as well as law subjects such as civil law, criminal law, labour law, tax law, administrative law, corporate law, and patent law. The BA LLB degree's course curriculum is structured in such a way that each semester includes both law and arts topics. Candidates are also taught about law case studies, mock trials, law internships, workshops, and meetings with retired judges from India's High Courts and Supreme Court.
Vivekananda Global University, ranked among India's Best and Top BA + LLB Universities, provides students with an intellectually stimulating atmosphere and a course curriculum that includes practical training, project work, expert lectures, and more. Although theory allows you to grasp the subject's complexities, the well-equipped laboratories offer a more realistic understanding and real-time exposure.
Brief Glimpse at the Departments
Experiential and project-based learning
Curriculum developed with the help of industry experts
Experiential learning that leads to professional grooming
Unprecedented Business Support
Industry-leading placements
Exclusive Labs
Training in Moot Court
Training in Drafting
Legal Writing
Interpretation of Statutes
Professional Ethics
DETAILS ON ELIGIBILITY AND FEES
CLAT/LSAT or a pass in XII or equivalent with at least 50% marks are required.
Course Duration –
5 Years
Intake- 60 Seats
Fees Details –
| | |
| --- | --- |
| Duration | Fees |
| Yearly Fee | 105000 -/ INR |
| Semester Fee | 52500 -/ INR |
Scholarships –
| | |
| --- | --- |
| Criteria | Scholarship amount (per semester) |
| 75% or above aggregate marks in 12th | 25% of Programme Fee |
| 60% or above aggregate marks in 12th | 10% of Programme Fee |
Fee After Scholarship –
Details

Scholarship Amount

(per semester)

Applicable Fee after Scholarship

(per semester)

75% or above aggregate marks in 12th

26250

(i.e. 25% of Programme Fee)

78750

60% aggregate marks in 12th

10500

(i.e. 10% of Programme Fee)

94500
Pathway After BA LLB
Lawyers are in high demand, and this demand is expected to increase as all countries upgrade their infrastructure in response to increasing economic and political power. Lawyers in a variety of private sector companies and government agencies will have a lot of prospects as a result of this start. Lawyer, Solicitor, Advocate, Legal Advisor, Teacher, or Lecturer are some of the job titles for law students.
Exceptional Recruiters
The following are the top law firms that are considered to employ law graduates:
Amarchand & Mangaldas & Suresh A Shroff & Co.
AZB & Partners
Khaitan & CO
J Sagar Associates
Luthra & Luthra Law Offices
Trilegal
S&R Associates
Economic Laws Practice
Desai & Diwanji
Talwar Thakore & Associates
Faculty of Law
In order to practise law in India, applicants must complete an undergraduate (UG), postgraduate (PG), or doctorate (PhD) degree programme. In India, the law is a very common career choice among students. The fact that famous people like Mahatma Gandhi, Nelson Mandela, and former US President Barack Obama were lawyers demonstrates the popularity of this stream.
Law graduates these days don't just dress in black and white and go to court; they still make an impression in corporate offices, law firms, law departments, administrative facilities, and other places.
Why Law?
You will work in a variety of fields after graduating from law school, including lawsuits, law firms, government departments, banks, and more. The legal profession is one of the highest-paid occupations, with pay based solely on a candidate's name, celebrity, experience, and work profile.
Law as Career
The practice of law is in high demand these days. The demand for lawyers is growing as a result of changing social and economic circumstances, as well as the government's ever-increasing regulatory position. Law is an adventurous and exciting career choice, in addition to being financially lucrative.
In our culture, lawyers are held in high regard, and there is still hope that when everything else fails, one may turn to the legal system. We can come across circumstances in our everyday lives that involve legal advice in one way or another. In such a case, we need the assistance of legal experts who can correctly examine and interpret the law.
Lawyers meticulously advise clients about their legal rights and propose courses of action. They also provide legal advice to clients and prepare pre-legal documents such as wills and contracts, as well as perform legal agreements and defend clients in court and tribunal proceedings.
Infrastructural development
Infrastructure that is cutting-edge, with smart classrooms and labs that are fitted with the most up-to-date technology.
Crop Research Centre and Horticulture Nursery on 30-hectare farmland.
Polyhouse, Poultry House, Meteorological Center, and Vermi Compost Units are all available.
Hydroponics lab and modern farm equipment
Recognition and Awards
Students participated in a variety of state and national sporting competitions, winning first place in Kabaddi at BITS Pilani.
The faculty members competed in the PANACHE XII, where they won first place in Football and Kabaddi.
The majority of the faculty members have earned a Ph.D.
On a regular basis, field visits, instruction, and agricultural exhibitions are held.
The course curriculum is based on the recommendations of the ICAR 5thDeans' Committee.
Students from Tennessee State University in the United States completed a summer internship at VGU's Department of Agriculture.