Bachelor of Interior Design at Mody University Lakshmangarh, Course Duration, Laboratories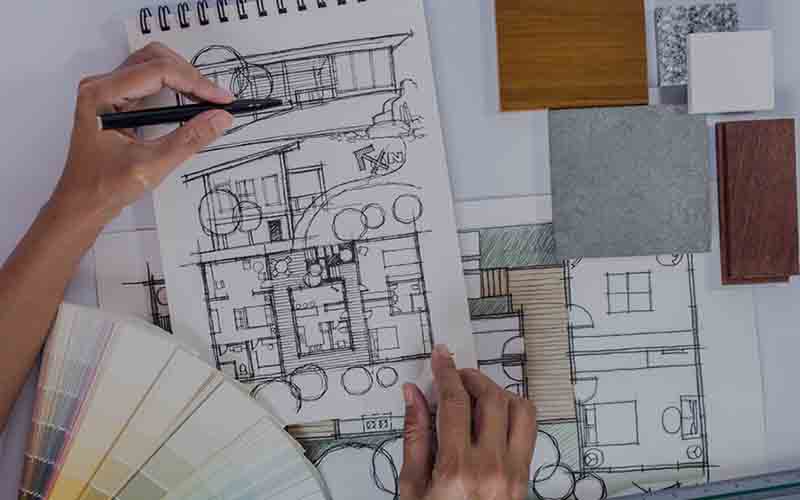 Published by : stepincollege
Bachelor of Interior Design at Mody University, Lakshmangarh
The program's goal is to teach professionals how to design exciting spaces that are also practical, sustainable, and appealing to the eye. The program encourages students to cultivate a hybrid practice of effectively communicating their ideas using both digital and manual skills. The industry-focused curriculum instills in students a thorough understanding of building codes, legal restrictions, health and safety problems, and other issues relevant to both residential and commercial projects. The students will be able to provide design solutions that have the least amount of environmental impact thanks to the inter-disciplinary approach that incorporates architecture, environmental, and industrial design. Interior design is the art of selecting items, colors, textures, patterns, and fabrics to decorate rooms, homes, and offices, among other places. BID entails decorating homes, spaces, and offices in accordance with interior design styles and trends.
Duration of Bachelor of Interior Design
Program duration 4 Years.
Eligibility Criteria for Bachelor of Interior Design
A candidate must have obtained the necessary score in the Council of Architecture's All India National Aptitude Test in Architecture (NATA) (COA). OR JEE Main Paper -2 AND JEE Main Paper -3 A candidate will be admitted to the architecture program only if she or he has passed an examination at the end of the 10+2 scheme of examination with 50 percent marks in Physics, Chemistry, and Mathematics, as well as 50 percent marks in the aggregate of the 10+2 level examination OR if she or he has completed a 10+3 Diploma with Mathematics as a subject that has been recognized by the Central / State Governments as equivalent to the 10+2 level examination. ​
National Aptitude Test in Architecture.
An applicant must have received a minimum of 50% in an examination at the end of the 10+2 scheme of examination in any discipline.
Laboratories
Computer Lab: SOS has 45 Dell workstations connected via LAN in its computer lab. We provide students with 24 Mbps internet access so they can learn online using MIT open courseware and NPTEL.
The Language Lab: The Language Lab has some of the most advanced multimedia language resources available. 'Hi-Class-Learn-To-Speak' is a self-study curriculum supervised by an instructor console that focuses on skills such as vocabulary building, pronunciation, and grammar. It consists of 35 student consoles, each of which is overseen by an instructor console.
Fees for Bachelor of Interior Design
Tuition Fees(Rs.) 195000
Admissions Processing Fee -One Time (Non-Refundable) 20000
Caution Money -One Time (Refundable) 10000
Personal Charges (Accountable) (Day Scholar and Boarder) at the time of Admission 10000
Career Development Fee 19000
Total Fees for Day Scholar (INR) 254000
Per Annum 1st Installment 152400
At the time of Admission 2nd Installment- Till 15th Nov. 2021- Rs.101600
Placement and Career for Bachelor of Interior Design
Mody University has developed a School of Architecture and Town Planning with the aim of educating women in the field of architecture. This preparation will be experienced firsthand by architecture students. They will be taught how to design and build in a way that is in harmony with nature and the world. Mody University of Science and Technology promotes the development of female architects as industry leaders.
Collaboration with People from Other Countries
The Mody University of Science and Technology aims to provide the best forum for students to highlight their innovation. Because of this, Mody University has been able to establish cordial relationships with universities all over the world. Because of the collaboration between the universities, students will be able to study abroad and participate in excellent exchange programs.
Mody University has partnered with world-class international universities such as to achieve academic excellence.
Carleton University, Canada
The University of Rosario,
University of Missouri, USA
ISCID, France, etc.
Mody University School of Architecture Scholarships
Criteria for a full-ride scholarship include the following:
Any toppers from the State or Central Boards
Scholarship Requirements for a 35% Waiver:
Passed the most recent qualifying exam with at least a 90% (Best 5 Subjects) (as determined by the program's eligibility)
In India, NATA 2021-22 score >65% / general category rank up to 2,50,000 (JEE Main 2021-22)
MUSAT Score (maximum of 100 points) (Applicable on UG Programs Only)
Scholarship requirements for a 25% waiver:
Passed the most recent qualifying exam with a score of at least 80% (Best 5 Subjects) (as determined by program eligibility).
NATA 2021-22 score > 60% / general category rating between 2,50,001 and 3,00,000 in India (JEE Main 2021-22)
MUSAT score ranges from 101 to 200. (Applicable on UG Programs Only)
Scholarship requirements for a 15% waiver:
A minimum of 70% on the last qualifying exam (best 5 subjects) (As determined by the program's eligibility)
In India, NATA 2021-22 score > 55% / general category rank between 3,000 and 4,000 (JEE Main 2021-22)
MUSAT Rank: -201 to 400 (Applicable on UG Programs Only)