Master of Science Physics at VGU Jaipur, Exclusive Labs, Scope Master of Science Physics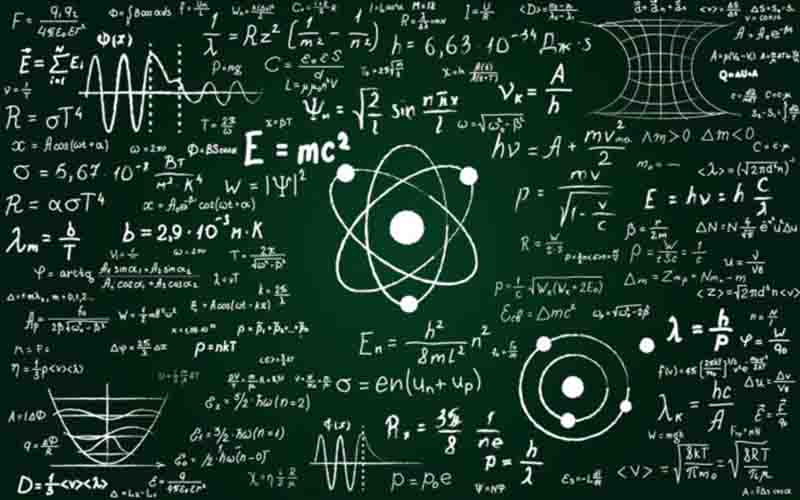 Published by : stepincollege
Master of Science Physics at VGU, Jaipur
Master of Science is a 2-year postgraduate degree programme in physics called M.Sc. Physics. The main goal of the B.Sc course is to help students understand pure physics and how it can be applied in everyday life. It is a broad course with applications in a variety of fields, especially science and technology.
Candidates participating in the M.Sc Physics programme learn about a variety of topics related to physics principles such as classical mechanics, nuclear physics, geophysics, astrophysics, matter, electronics, and electromagnetism, among others. The whole programme is a blend of academic coursework, labs, theses, projects, and industry-driven programmes.
M.Sc. Physics will prepare students for careers in government and research and development. M.Sc Physics is a course for students who have strong critical thought and numerical abilities and want to pursue a career in a technical field. Candidates may pursue higher studies such as a PhD or M.Phil. after acquiring sufficient knowledge and skills in the M.Sc Physics course.
India's Best Master of Science (Physics) College
Masters of Science (M. Sc.) in Physics is a postgraduate degree that offers detailed insight into the real-world applications of Physics. It covers topics from graduate to advanced levels of scientific research.
Vivekananda Global University, ranked among India's Best and Top Master of Science – Botany Colleges, provides students with an interesting and intelligent atmosphere and a course curriculum that includes technical learning, project work, expert lectures, and more. Although theory allows you to grasp the subject's complexities, the well-equipped laboratories offer a more realistic view and real-time visibility.
Scope Master of Science Physics
After earning a Master of Science in Physics, you will pursue a rewarding career. India, like most other countries, is working hard to become self-sufficient in terms of oil, security, and medical technology. As a result, a large work force of competent scientists who can handle technologies and plan nuclear waste management in a prudent manner is needed.
Department at a Glance
Experiential and project-based learning
The programme was developed with input from industry leaders.
Practical grooming experience that leads to a career in the grooming industry
Patronage from the industry on a never-before-seen scale
Best-in-class placements
Exclusive Labs
Physics Laboratory
Chemistry Laboratory
Research Laboratory
Eligibility And Fee Details
Eligibility – In 10+2 or Intermediate, pass with 60 percent aggregated points (with English, Physics, Chemistry, and Maths )
If an applicant has not graduated English as a subject, the English requirement may be relaxed if the applicant has studied in an English-medium environment throughout his qualifying examination.
Duration for Course Master of Science Physics
2 years
Fees Details for MSc Physics
| | |
| --- | --- |
| Duration | Fees |
| Yearly Fee | 40000 -/ INR |
| Semester Fee | 20000 -/ INR |
Scholarships for Master of Science Physics
| | |
| --- | --- |
| Criteria | Scholarship amount (per semester) |
| 75% or above aggregate marks in 12th | 25% of Programme Fee |
| 60% or above aggregate marks in 12th | 10% of Programme Fee |
Fee After Scholarship
Details

Scholarship Amount

(per semester)

Applicable Fee after Scholarship

(per semester)

75% or above aggregate marks in 12th

10000

(i.e. 25% of Programme Fee)

30000

60% aggregate marks in 12th

4000

(i.e. 10% of Programme Fee)

36000
Pathway After M.Sc. Physics
A master's degree in physics is ideal for launching a career in scientific research or a variety of other fields such as pharmaceuticals, business, finance, information technology, and engineering. There are also teaching positions available in schools, colleges, and universities. However, after passing the JRF NET test, a Masters Degree in the discipline, followed by M.Phil and/or PhD, is needed to teach in a university. The following are some of the job opportunities:
Research Organizations
Industry
University & Colleges
Nuclear facilities/ Labs
Solid-State Physics
Following are some of the various career paths that a student may pursue after completing an M.Sc Physics course.
Physicist
Research Scientist
Medical Physicist
Assistant Professor
Subject Matter Expert
Physics Lab Assistant
About Faculty of Basic & Applied Sciences
The Faculty of Basic and Applied Sciences offers undergraduate, graduate, and doctoral programmes. The majority of the faculty members have earned a PhD and are well-known for their scholarly contributions in national and international scientific journals. Each department has a distinct and distinguished place in academia and has quickly established a reputation among top universities.
Why Basic & Applied Sciences?
Basic and Applied Sciences is a difficult path. After completing this course, the average starting salary is very high. Students can earn between IRN 2,00,000 and IRN 12,00,000 per year. Students who complete this course will work as teachers in a variety of coaching centres.
Applied Science as Career
The Bachelor of Science in Applied Sciences is a three-year full-time programme. The following are the specifics of this course:
The focus of the B.Sc Applied Sciences course is on the relevance of science in modern society for the advancement of specific industries.
This course places a greater focus on putting all of the scientific procedures and laws into practice.
Students who complete a B.Sc. in Applied Sciences will work in a variety of pharmaceutical and commercial industries.
This course assists students in gaining a sound foundation in science for practical applications.
Students with a B.Sc. in Applied Sciences degree are well-prepared for management positions in businesses.
Collaboration with Professional Scientific Associations
International Center of Theoretical Physics (ICTP)
American Chemical Society (ACS)
International Society for Infectious Diseases (ISID).
European Society of Toxicology in vitro (ESTIV).
Indian Science Congress Association (ISCA).
Soft Materials Research Society (SMRS).
Material Research Society of India (MRSI).
Indian Association of Physics Teachers (IAPT)
International Society for Life Sciences (ISLS).
Indian Society for the Study of Reproduction & Fertility (ISSRF)
Indo Global Health Care Research Foundation (IGHCRF)
Infrastructure
Classrooms that are smart
Science and Technology Innovation Center
Material testing facility
Physics, forensic science, chemistry, zoology, and botany are all covered in this lab.
ANIMAL Experimentation Software for MATLAB
Wi-Fi and other teaching aids are needed to promote successful pedagogy.
HIGHLIGHTS (Achievements, Awards, Special Events or Activities)
80 percent placement- one student is an IAS, a bank PO, a lecturer in a government college, and has passed the NET and GATE exams.
Faculty with the highest h-index and citations at VGU
The most prestigious SCI journals
Several grants were obtained from various funding organisations.
2019 International Conference on Environmental and Sustainable Development Trends
INSPIRE Science Camps will be held in March and November of 2019.
2019 Crime Scene Investigation Workshop
Insect Detection and Preservation Techniques Workshop 2019
In 2019, the National Conference on Nanomaterials in Biology will be held.
2020 Science E-Talk Series