M.Sc. Psychology at Mody University Lakshmangarh, Fees for M.Sc. Psychology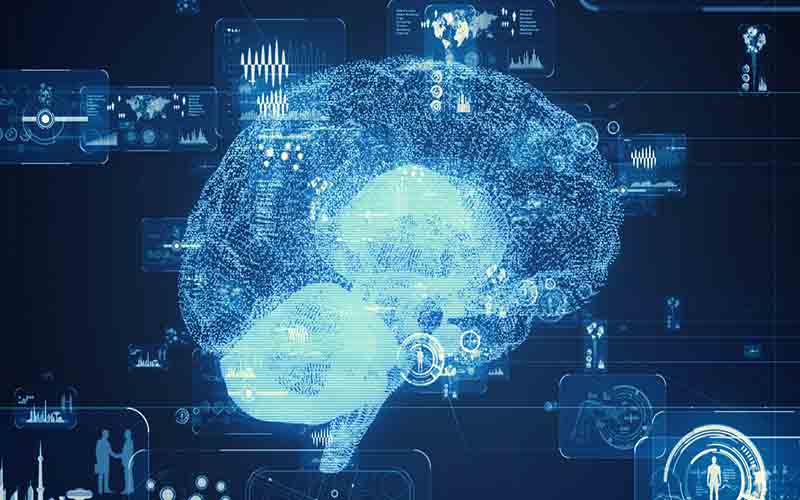 Published by : stepincollege
M.Sc. Psychology at Mody University, Lakshmangarh
MSc Psychology is a two-year post-graduate program with specializations in Clinical Psychology, Counseling Psychology, and Industrial and Organizational Psychology. It is designed to help students acquire the skills and competencies they will need to successfully address the demands and needs of the real world. Facilitating students' self-discovery and ensuring their enthusiastic and successful engagement in reacting to society's needs and challenges is an essential goal. Students who earn a Master of Science in Psychology have both theoretical and practical experience in the field of psychology. The empirical study of human behavior and thought is known as psychology. The study of human behavior aids psychologists in their search for a greater understanding of human behavior. It aids in the treatment of mental illnesses and the counseling of individuals in order to help them maintain emotional health. In terms of research, psychology is one of the most fascinating fields. As a result, many students choose psychology as a major and study it all the way to the doctorate level. The MSc in Psychology is offered by all of the country's top science and humanities universities. Students may also participate in the program through distance learning or correspondence education. Psychology is a practical topic, and the MSc in Psychology focuses solely on the scientific and research aspects of the field. It emphasizes the importance of practical applications and provides students with the necessary skillset and mindset for a career in this area. The conventional study of psychology encompasses both natural and abnormal functioning, with the aim of helping people who have emotional and behavioral issues. Psychology students also study the behaviors that have an effect on people's emotional and behavioral wellbeing, as well as their mental functioning. Perception, focus, feelings, understanding, intellect, relationships, attitude, behavior, and the subconscious are all covered by psychology as a discipline.
Duration of M.Sc. Psychology
Program duration 2 Years.
Eligibility Criteria for M.Sc. Psychology
Students must have a Bachelor's Degree in Science from a recognized university with Mathematics as a core subject for three years/six semesters, with a minimum of 50% overall grade point average and satisfactory English proficiency.
Laboratories
Psychology Lab: For assessing personality skills, there are a number of structured tests as well as other mental health and behavioral evaluation approaches. A lab is an excellent place for students to begin their training as licensed psychologists.
Computer Lab: SOS has 45 Dell workstations connected via LAN in its computer lab. We provide students with 24 Mbps internet access so they can learn online using MIT open courseware and NPTEL.
The Language Lab: The Language Lab has some of the most advanced multimedia language resources available. 'Hi-Class-Learn-To-Speak' is a self-study curriculum supervised by an instructor console that focuses on skills such as vocabulary building, pronunciation, and grammar. It consists of 35 student consoles, each of which is overseen by an instructor console.
Fees for M.Sc. Psychology
Tuition Fees(Rs.) 65000
Admissions Processing Fee -One Time (Non-Refundable) 20000
Caution Money -One Time (Refundable) 10000
Personal Charges (Accountable) (Day Scholar and Boarder) at the time of Admission 10000
Career Development Fee 14500
Total Fees for Day Scholar (INR) 119500
Per Annum 1st Installment 71700
At the time of Admission 2nd Installment- Till 15th Nov. 2021- Rs.47800
Placement and Career for M.Sc. Psychology
Psychologists work in a range of environments, including colleges, universities, hospitals, businesses, educational institutes, sports, the military, and government agencies. Many of them still run their own businesses and offer consulting services.
Collaboration with People from Other Countries
Mody University of Science and Technology aspires to provide the best platform for students to showcase their creativity. Mody University has been able to develop cordial relationships with universities all over the world as a result of this. Students will be able to study abroad and engage in excellent exchange programs as a result of the cooperation between the universities. Mody University has partnered with world-class international universities such as to achieve academic excellence.
Carleton University, Canada
The University of Rosario,
University of Missouri, USA
ISCID, France, etc.
Mody University School of Liberal Arts & Sciences Scholarships
Criteria for a full-ride scholarship include the following:
Students are chosen by a state or national education commission.
Scholarship Requirements for a 30% Waiver:
The most recent qualifying exam (best five subjects) must have a minimum score of 90% (as decided by the program's eligibility requirements).
You will be given a score on the MUSAT (up to 100 points) (Please note that this is only applicable to undergraduate programs.)
Scholarship requirements for a 20% waiver:
It is necessary to score at least 80% on the most recent qualifying exam (best five subjects) (As determined by the eligibility requirements of the program).
The MUSAT has a selection of scores from 101 to 200. (Please note that this is only applicable to undergraduate programs.)
Scholarship requirements for a 15% waiver:
A score of at least 70% on the most recent qualifying exam (best five subjects) is needed (as determined by program eligibility)
The MUSAT has a selection of scores from 201 to 400. (Please keep in mind that this applies only to undergraduate programs.)