Diploma in Pharmacy at VGU Jaipur, Eligibility, Fees Details, Scholarships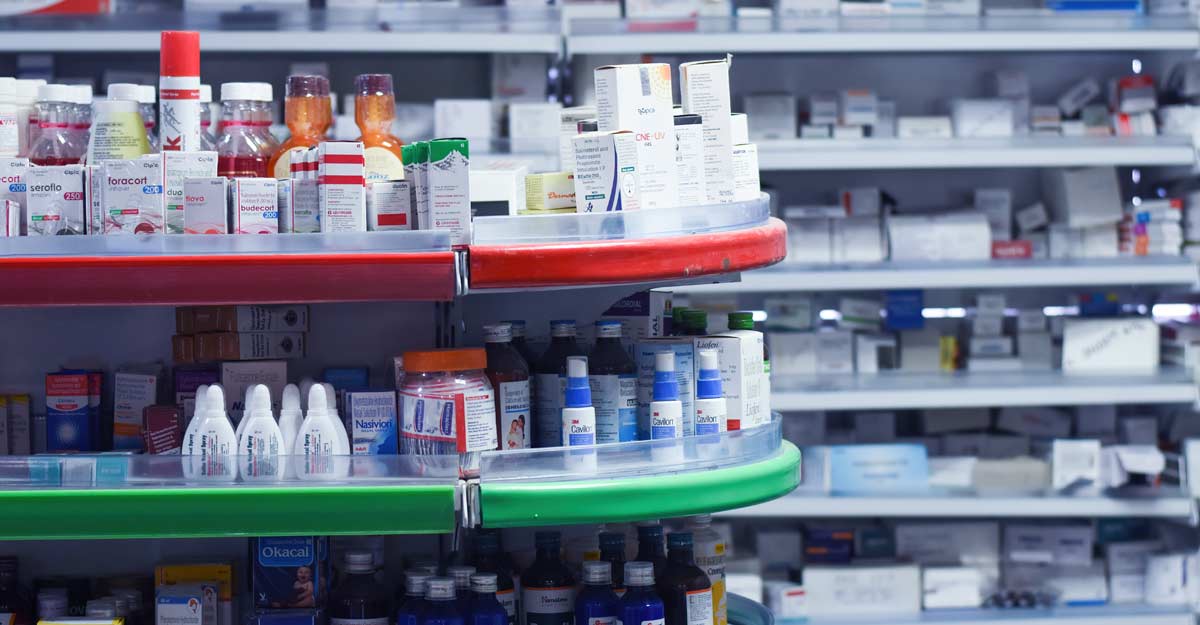 Published by : stepincollege
Diploma in Pharmacy at VGU, Jaipur
The D Pharm (Diploma of Pharmacy) is a two-year diploma program in pharmacy. The course meets the requirements for being a Registered Pharmacist in India.
Basic pharmacy education is covered in this curriculum, which includes chemistry in the pharmaceutical industry, biochemistry, pharmacology, and toxicology principles. Students can learn about various chemical salts, as well as their applications and uses in medicine, through this program.
Vivekananda Global University, ranked among India's Best and Top DPharma Colleges, provides students with an intellectually stimulating atmosphere and a course curriculum that includes practical training, project work, expert lectures, and more. Although theory allows you to grasp the subject's complexities, the well-equipped laboratories allow you to gain a more in-depth understanding and real-world experience.
Scope
Following your DPharma, you will pursue a fulfilling career. Despite the fact that D. Pharma is a credential program, applicants who complete it will have access to some excellent job opportunities. Jobs are available in government and private hospital pharmacies, private pharmacy shops, pharmaceutical firms, and other locations. Candidates who follow BPharma after their D.Pharma program have better job prospects.
ELIGIBILITY AND FEE DETAILS
Eligibility –
To be eligible for D.Pharm admissions, a candidate must have completed 10+2 or equivalent.
Pass the 10+2 examination in Science with Physics, Chemistry, and Biology or Mathematics (academic stream).
Duration:
2 Academic Years and 500 hrs /3 Month Practical Training.
Intake: 60
Fees Details –
| | |
| --- | --- |
| Duration | Fees |
| Yearly Fee | 90000 -/ INR |
| | |
Scholarships –
| | |
| --- | --- |
| Criteria | Scholarship amount (per semester) |
| 75% or above aggregate marks in 12th | 25% of Programme Fee |
| 60% or above aggregate marks in 12th | 10% of Programme Fee |
Fee After Scholarship –
Details

Scholarship Amount

(per semester)

Applicable Fee after Scholarship

(per semester)

75% or above aggregate marks in 12th

22500

(i.e. 25% of Programme Fee)

67500

60% aggregate marks in 12th

9000

(i.e. 10% of Programme Fee)

81000
Pathway After Diploma in Pharmacy
Careers
A fresher's salary after completing a D Pharma program will range from Rs 1 lakh to Rs 1.5 lakh. Salary in this sector is highly dependent on the candidate's qualifications as well as their experience. Candidates can expect a salary of up to Rs 3.5 lakh after 2 to 3 years in this industry. Candidates will earn packages of up to Rs 5 lakh or more after completing D Pharma and B.Pharma, depending on experience.
Different Employment Areas:
Government hospitals
Clinics
Private hospitals
Community health centers
Private drug stores
Jobes roles after D.Pharma are:
Govt. /Private Pharmacist
Medical Sales Representatives
Patient Counselor
Medical Transcriptionist
Faculty of Pharmaceutical Science and Nursing
"Health Is Wealth," as the saying goes. In light of this statement, Vivekananda Global University established the Faculty of Pharmaceutical Science and Nursing to develop trained professionals by providing a dynamic research-intensive environment that fosters innovations, leadership, and continued professional growth in order to address global health care challenges. Pharmacy is a medical area that deals with the planning, dispensing, and proper use of therapeutic medications. The Faculty of Pharmaceutical Science and Nursing at Vivekananda Global University was developed to develop qualified professionals by providing a dynamic research-intensive environment that fosters creativity, leadership, and continued professional growth in order to find solutions to global healthcare challenges. Pharmacy is a branch of medicine concerned with the preparation, dispensing, and proper administration of therapeutic medications. The Pharmacy Council of India, New Delhi, has approved the Vivekananda Global University's Faculty of Pharmaceutical Science and Nursing.
Why Pharmaceutical Science?
Pharmaceutical science is not only a wonderful source of creativity and job creation, but it has also evolved into a critical global healthcare provider. Pharmacy covers the design, synthesis, targeting, delivery, protection, and efficacy of potential therapeutics. Pharmaceutical scientists' work not only aids relatively healthy people in maintaining their well-being; it also aids people with severe illnesses in regaining their health.
it's a profession that will change your life.
FACULTY HIGHLIGHTS:
The Department's Advanced Course curriculum seeks to achieve and cultivate professionals who are technically sound and competent, in order to meet the current demand in the pharmaceutical sector and to provide value-added expertise.
Strong background in basic sciences, humanities, management, and engineering.
Extensive exposure to various practical aspects of research methodologies, instrumental methods, new fields, and industrial operations in a well-equipped laboratory.
From the third year onwards, students have the option of doing projects (study/laboratory/computer oriented) in addition to daily courses, seminars, and assignments.
Electives provide students with the opportunity to choose a particular career path.
To cultivate students' interest in the subject by incorporating innovative teaching/learning methodologies such as role-plays, case studies, and guest lectures during the semester.
Faculty up-gradation scheme that ensures active participation in University conferences, seminars, and lecture series on a regular basis.
Organize monthly mentor-mentee sessions, at least once a month. All applicable norms, guidelines, and regulations are followed.
Pharmaceutical Science as Career
Pharmaceutical scientists may work for multinational or national pharmaceutical and biotechnology firms, academic institutions, regulatory agencies such as the Food and Drug Administration, and national drug laboratories such as CDRI, CSIR, and other national health research institutes.
Pharmaceutical scientists work in a variety of fields, including:
Analysis and Pharmaceutical Quality Control,
Biotechnology,
Clinical Pharmacology and Translational Research,
Drug Design and Discovery,
Formulation Design and Development and Pharmacoengineering,
Pharmaceutics, pharmacodynamics and drug metabolism,
Regulatory Sciences, and
Social and Behavioral pharmacy & Pharmacoepidemiology
Infrastructure
Infrastructure that is cutting-edge, with smart classrooms and laboratories equipped with cutting-edge technology.
On 30-hectare farmland, there is a Crop Research Center and a Horticulture Nursery.
The following units are available: Polyhouse, Poultry House, Meteorological Center, and Vermi Compost Units.
Modern farm machinery and a hydroponics lab.
Awards and Recognition
Students participated in a variety of state and national sporting events, with BITS Pilani securing first place in Kabaddi.
Faculty members played in PANACHE XII, winning first place in Football and Kabaddi.
The bulk of the professors have earned their doctorates.
Field visits, teaching, and agriculture exhibits are held on a regular basis.
The course curriculum is based on the recommendations of the ICAR 5thDeans' Committee.
A summer internship at VGU's Department of Agriculture was completed by students from Tennessee State University in the United States.