NIMS University: Placement and Hostel Fees and Fitness Center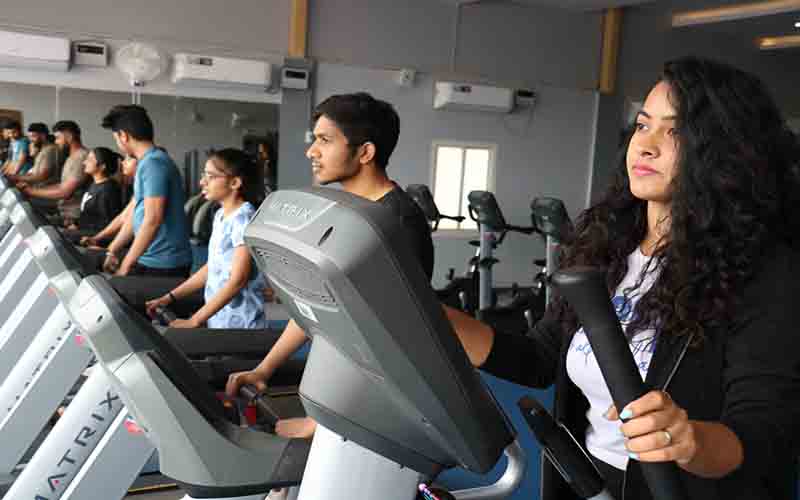 Published by : stepincollege
NIMS University Placement and Hostel
Year after year, the Foundation's students have been chosen in record numbers by industry leaders, demonstrating its excellence in engineering placements. The NIMS Foundation's focused approach to persistent and multidimensional grooming of students in line with industry expectations has resulted in a sharp increase in the number of placement offers, with its students receiving more than 1200 offers every year for the past three years, with an increasing average salary package.
Following are some of our recruitment partners:
Accenture
ATCS
EY
Auriga
Sopra Steria
Pinnacle Infotech
Robomq
IBM
Vodafone
Mindtree
MTX
Jaro Education
Gril
TATA Consultancy
Wipro
Metacube
A one Salasar
Birlasoft
Chegg
Capgemini
Tata Power
Daffodil
BYJU'S
Hgiel
AIS
Thrillophilia
Infosys
International Collaborations
Desert Medicinal research Center
Medantra
UFA State Petroleum technology University, Russia
Altis Itany
University of Primorska
Johns Hopkins University
St Augustine International University
Kings Colleges London
Humanitas University
Academics Gateway Nairobi, Kenya
University Cattolica del Sacro Cuore Roam, Italy
University of Poly technology, Milan, Italy
Russian University of Cooperation, Russia
University of Ljubljana
Placement:
The University's Placement and Training Program Cell connects academics with industry processes so that each of our students, with the help of specialists, may make significant connections between their learning experiences and current practices.
Smart classrooms, bolstered by interactive pedagogical discourses by experts from all disciplines; health sciences to human sciences, industrial training to advanced engineering, personnel management to corporate management, creative literature to innovative multimedia, art, and architecture; are bolstered even more by training programs that aren't just focused on industry needs but also conducive to learning.
Workshops, guest lectures, conferences, corporate meetings, and other activities keep us in touch with the industry on a daily basis.
Plan and organize both on-campus and off-campus recruitment initiatives.
Providing students with aid in completing summer training projects
Providing students with the necessary training in the areas of personal development and communication skills
Creating databases for students and promoting their education to various companies.
Placement Statistics:

Companies: 500+
Placement 20 K+
1.2 Cr. PA Medicine Overseas
Medicine: 60 LPA
Engineering: 18 LPA
Management: 15 LPA
Hostel and Fitness Center
The on-campus student housing complex has been meticulously built and developed. Each unit in the NIMS Hostel Complex provides students with privacy and personal space while still allowing them to live together and create camaraderie. Three or four separate, single occupancy rooms open onto a communal living room with a television (optional in AC rooms), internet access, and a pantry, making it a fully self-contained unit. The hostels are air-conditioned, comfortable, and favorable to students having a productive campus life, and they provide the ideal environment for intellectual pursuits.
Key Highlights

24 X 7 Power Supply
Secure Campus
Safe Water Supply
AC and Non AC room options
Wi-Fi Internet Service by Jio
Well- Furnished Common Rooms
Gymnasium with Olympic Size Swimming Pool
Well Equipped Reading Room
Salon
Visitors & Guest Room
Indoor basketball and badminton Court
Tennis Court
Hostel Fee
For the academic session 2021-22 Hostel Fee for MBBS Students
| | | | | | |
| --- | --- | --- | --- | --- | --- |
| S.No. | ROOM TYPE | 3 SEATER | 2 SEATER | SINGLE SEATER | Remarks |
| 1. | AC ROOMS DELUXE | NO PROVISION | 2,50,000.00 | 4,00,000.00 | ELECTRICITY BILL - AS PER THE ELECTRICITY METER READINGS APPLICABLE. |
| 2. | Non AC Rooms | 200000 | NO PROVISION | NO PROVISION | - |
* Subject to availability
A.C. BUS Service Transportation charges for MBBS Students

S.No.

From

Transportation Fee

1.

NIMS TO JAIPUR

1,00,000.00
For the academic session 2021-22 Hostel Fee for PG Students/DM/MCH/MD/MS
| | | | | | |
| --- | --- | --- | --- | --- | --- |
| S.No. | ROOM TYPE | 3 SEATER | 2 SEATER | SINGLE SEATER | Remarks |
| 1. | AC ROOMS DELUXE | NO PROVISION | 2,50,000.00 | 4,00,000.00 | ELECTRICITY BILL - AS PER THE ELECTRICITY METER READINGS APPLICABLE. |
| 2. | Non AC Rooms | NO PROVISION | NO PROVISION | NO PROVISION | - |
For the academic session 2021-22 Hostel Fee for All Non-MBBS Students (including BDS/MDS Students)
| | | | | | |
| --- | --- | --- | --- | --- | --- |
| S.No. | ROOM TYPE | 3 SEATER | 2 SEATER | SINGLE SEATER | Remarks |
| 1. | AC ROOMS DELUXE | NO PROVISION | 2,50,000.00 | NO PROVISION | ELECTRICITY BILL - AS PER THE ELECTRICITY METER READINGS APPLICABLE. |
| 2. | Non AC Rooms | 1,00,000.00 | 1,50,000.00 | NO PROVISION | - |
* Subject to availability
A.C. BUS Service Transportation charges for All Non-MBBS Students (including BDS/MDS Students)

S.No.

From

Transportation Fee

1.

NIMS TO JAIPUR

40,000.00