List of Student Winners for National Children's Award 2021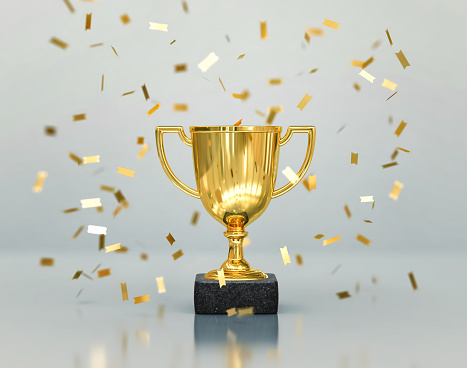 Published by : Step In college
National Children's Award 2021: Chirag Bhansali won award for his performance in the field of innovation. He created an indigenous website as an alternate app of a Chinese restricted app called Cam Scanner. On the occasion of the National Children's Award on 25th January, 32 winners of the Prime Minister's National Children's Award-21 were honored on the basis of their excellent success in various fields. One of these 32 winners is Chirag Bhansali, a 16-year-old citizen of Noida, who has been nominated for the Indigenous Website Development Award. Chirag, an 11th class student at Delhi High School, Sector-30, has developed a website called Swadeshi Tech, an Alternate for Chinese restricted app. The unique advantage of this platform is that it is easy to find the full list of substitutes for all forbidden applications on this web portal. Actually, the idea came to Chirag when he saw teachers in classrooms using Chinese app 'cam scanner' for scanning the pictures. After that point, he started working on a website called Swadeshi Tech. Continuing to work on it; he created and launched the website on 12 June 2020 only.
National Children's Award 2021 | Quiz competition Toppers
A 16-year-old boy, Chirag Bhansali has achieved first place in a number of national quiz competitions. Tata was the champion of the TCS IT Quiz organised by Tata Consultancy Services in Delhi on 20 October 2019. The TCS IT quiz is one of India's largest technology quizzes for Indian Schools. He then took part in the National Final Round contest organized in Mumbai, Delhi.
National Children's Award 2021
The Child Award is granted to children who are rich in outstanding skills or who have gained special recognition in other fields, such as creativity, academics, athletics, arts, culture, social services and the Bravery sector.
Here's a list of all the winners who won the National Children's Award-2021
| | | |
| --- | --- | --- |
| Name of winner | State | Category |
| Ameya Lagudu | Andra Pradesh | Art and culture |
| Vyom Ahuja | Uttar Pradesh | Art and culture |
| Hridaya R Krishnan | Kerala | Art and culture |
| Anurag Ramola | Uttarakhand | Art and culture |
| Tanuj Samadadar | Assam | Art and culture |
| Vanished safflower | Manipur | Art and culture |
| Souharida D | West Bengal | Art and culture |
| Jyoti Kumari | Bihar | Gallantry |
| Kunwar Divyansh Singh | Uttar Pradesh | Gallantry |
| Kameshwar Jagannath Waghmare | Maharashtra | Gallantry |
| Rakesh Krishna | Karnataka | Innovation |
| Srinabh Maujesh Aggarwal | Maharashtra | Innovation |
| Veer Kashyap | Karnataka | Innovation |
| Namya Joshi | Punjab | Innovation |
| Archit Rahul Patil | Maharashtra | Innovation |
| Ayush Ranjan | Sikkim | Innovation |
| Himesh Chaldewada | Telangana | Innovation |
| Chirag Bhansali | Uttar Pradesh | Innovation |
| Harmanjot Singh | Jammu and Kashmir | Innovation |
| Mohammad Shadab | Uttar Pradesh | Academics |
| happiness | Rajasthan | Academics |
| Anvesh Subham Pradhan | Odisha | Academics |
| Anuj Jain | Madhya Pradesh | Academics |
| Sonit Sisolekar | Maharashtra | Academics |
| Paridhi Singh | Tamil Nadu | Social service |
| Savita kumari | Jharkhand | sport |
| Arshiya Das | Tripura | sport |
| Palak Sharma | Madhya Pradesh | sport |
| Mohammad rafi | Uttar Pradesh | sport |
| Cama Karthikeyan | Maharashtra | sport |
| Khushi Chirag Patel | Gujarat | sport |
| Mantra Jitendra Harkhani | Gujarat | sport |