IIM Calcutta Emerges as Winner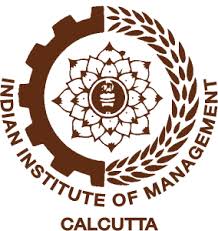 Published by : Step In college
Awards at X-Culture: IIM Calcutta students won Best Teams Awards at X-Culture 2020, IIM Calcutta students have secured the Best Teams Prizes at X-Culture 2020, an international learning competition to address real-life global business problems.The Institute claimed in a statement that five students from the Indian Institute of Management, Calcutta, won the 'Best Teams' awards at an international academic competition to address real-life business problems for businesses. In 2010, Dr. Vas Taras initiated the global X-Culture rivalry. In this global gathering, students from diverse countries work together as a team to address the multinational business problems of businesses in a simulated format.
IIM Calcutta Students
Top MBA Students: Soham Basu Chaudhury, Ikjot Kaur, Arun Sharma, Haritha Unnikrishnan, and Ritika Verma, five MBA students from IIM Calcutta, were honored for their outstanding achievement in a highly competitive environment process, the statement said on Wednesday, along with their international team members.
Out of 45 'Best Teams' from 1,277 teams, including 5,955 MBA students from 150 universities in 78 countries, their teams were chosen. A problem-solving challenge for a multinational organization was assigned to each team and the business concept was to be outlined in the form of a paper.
A large community of foreign industry specialists, including 174 professors and coaches from 45 countries, analyzed the 1.277 reports submitted. 3-7 experts assessed each study separately on many criteria, including report innovation, transparency, feasibility, and style.
The finalists were judged by an additional awards committee and 45 teams were classified as 'Best Teams' due to the worthiness of several reviews, the statement said.
Prof Ramya Venkateswaran of the Strategic Management Community said, "In my international business course, the X-Culture project is a highly engaging pedagogical aspect that brings alive the meaning and challenges of doing business across borders."
"The opportunity to apply analytical experience to a live market project, engage with international experts, while addressing cross-cultural challenges in a multinational virtual team at the same time, provides my students with a virtual team. rich and intensely reflective personal experience that enhances their confidence in potential international assignments."
Internationalization is one of the main pillars of our strategy at IIM Calcutta to train our students to be successful administrators and leaders in the global workplace," said Institute Director Prof Anju Seth."
The X-culture competition offered an especially useful opportunity for students to cooperate digitally on a global forum in the year of the COVID-pandemic and to build a winning plan for multinational companies.'