UP Board Practical Exam Date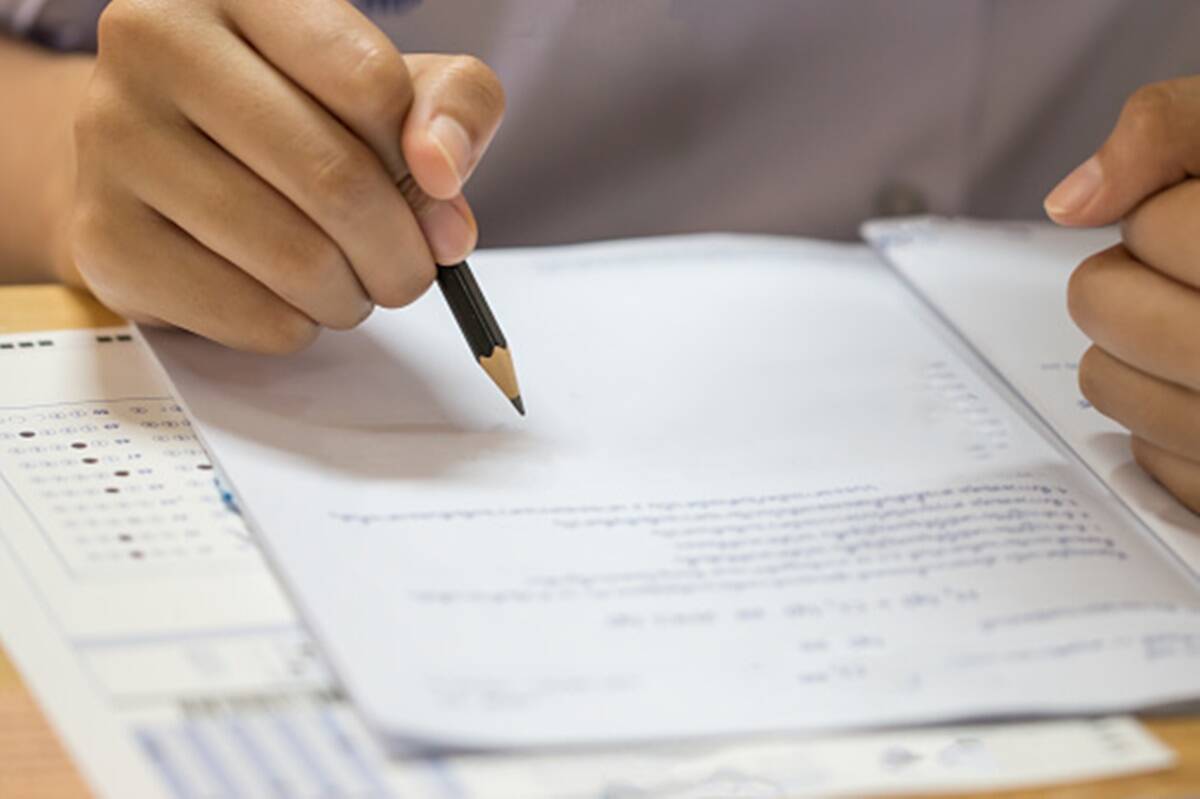 Published by : Step In college
UP Board Practical Exam Date: Intermediate realistic exams by the UP Board will resume on February 3. The tests will take place in two stages, from 3 to 12 February and 13 to 22 February. To start from Feb 3, UP Board Intermediate Practical Exams 2021, check information. Practical examinations will take place in the first step in the divisions of Agra, Saharanpur, Bareilly, Lucknow, Jhansi, Chitrakoot, Faizabad, Azamgarh, Devipatan, and Basti, said UP Board Secretary Divya Kant Shukla. Teaching in the Aligarh, Meerut, Moradabad, Kanpur, Prayagraj, Mirzapur, Varanasi, and Gorakhpur divisions will take place in the second process. In fact, 50 percent will be awarded by internal evaluators and 50 percent will be awarded by external evaluators, Shukla said. This year, more than 5.6 million students will enroll in the UP Board examinations, a timetable for which will be released later.
Rule & Regulation in UP Board Practical Exam
The examinations will be done strictly under the supervision of the CCTV camera and the directors of the examination centers will need to protect the recordings, he said. Internal project task review will be carried out on practicals for high school students. No major improvement in the number of examinees has occurred. In 2020, the Uttar Pradesh Madhyamik Shiksha Parishad enrolled approximately 5.61 million students for the exam. However, 31,000 fewer examiners were enrolled for high school tests this year, while 23, 000 more applicants registered for intermediate examinations.
29,94,312 students were enrolled in high school, of which 16,74,022 were male and 13,20,290 were female. Through 31,000 reviewers, the figure is smaller,' said Divyakant Shukla, President, UP Board. "He said, "26,09,501 candidates have qualified for Intermediate, of which 14,73,771 are male and 11,35,730 are female. Together, a total of 56,03,813 candidates are eligible for the HS and Inter tests, which is 23,000 more than last year.
In 2020, the UP Board enrolled about 5.61 million students to enroll in the high school and intermediate exams. The intermediate examination registered as many as 2,586 million students and the high school examination registered 3,025 million. The high school exam was conducted in 12 working days last year, while the intermediate examinations were completed in 15 days.
In 2019, in 14 working days, high school exams were completed and intermediate exams were completed in 16 working days.