High Court directs DU to applications for sports admission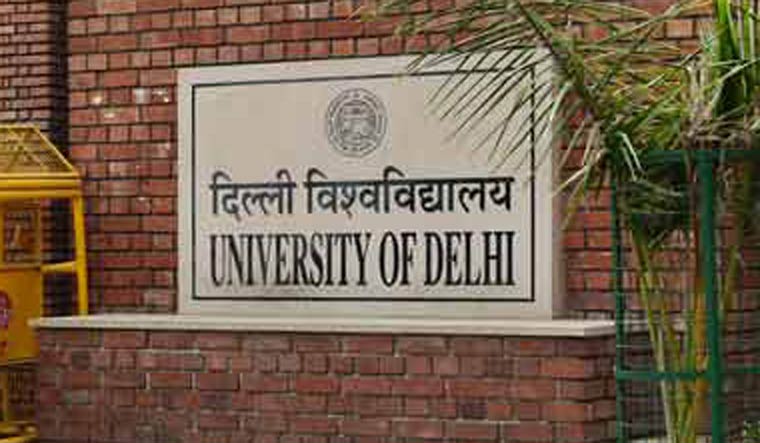 Published by : Step in college
HC guides DU to settle on sports division entry applications: On Tuesday, the Delhi High Court asked Delhi University to settle on the representation of an individual requesting entry to the sports category for the 2020-21 academic year. The plea claimed that the University of Delhi "arbitrarily declined to recognize the petitioner's provisional Sports Credential, failing to take into account the outbreak of the Corona (Covid-19) pandemic and the extraordinary lockout, thus depriving him of the ability to enter the Undergraduate Course in the Sports Category for the 2020-2021 academic year."
High Court directs DU to decide on applications for sports category admission
The plea argued that the petitioner/applicant had uploaded the Provisional Sports Certificate, but the respondent had not approved it and was thus deemed not to be qualified.
The petition also claimed that the printing of sports certificates could not be carried out by the Madhya Pradesh government because of the occurrence of the Covid-19 pandemic and the national lockdown. The Government of Madhya Pradesh provided the deserving students with the Provisional Sports Credential, keeping in mind the future of the students.
He also approached the Delhi University Grievance Committee in this respect, according to the petitioner, but did not receive an adequate response to the matter.
After hearing the petitioner's submission, the bench of Justice Prateek Jalan ordered the University of Delhi to determine the representation within two weeks thus granting the petitioner right to re-approach the court if it is not determined within a time frame by the University of Delhi.
According to the petition, the petitioner, Naman Upadhyay, applied for admission to the Undergraduate (UG) course in the University of Delhi Sports Category for the 2020-2021 academic year.
The plea argued that Delhi University had "arbitrarily rejected the petitioner's entry without giving any explanation or excuse for the rejection of admission to the Undergraduate Course."
The plea argued that it was not even found fit and appropriate by the officials involved to refer to the petitioner's complaint and concerns.
"The petitioner herein is aggrieved by the respondent's lackadaisical and nonchalant approach. The respondent's unreasonable behavior has caused the petitioner irreparable harm," the petition stated.
The complainant is represented in the matter by defendants Amit Kumar Sharma, Satyam Singh Rajput, Advocate Shriram Tiwary (ANI).