JEE Main 2021 Application correction window opens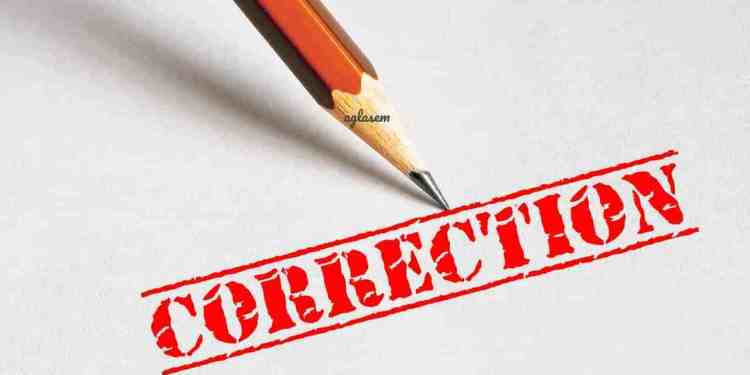 Published by : Step in college
National Testing Agency has opened correction window today; students will be able to improve the application form by January 30 The National Testing Agency (NTA) will activate the Joint Entrance Examination Mains 2021 online correction window on January 27, 2021. Applicants who have enrolled for JEE Mains 2021 would be able to make improvements in their form by visiting the official Jeemain.nta.nic.in website until before 30 January.
JEE Main 2021 Application correction window opens today
This facility has been provided to applicants od JEE Mains 2021 in case a candidate has made any mistake while filling the form, then the he/she can rectify it by 30 January. Applicants will be required to make corrections in few of the details such as their name, parents' names, address, educational qualifications and photograph.
NTA will issue the JEE Mains 2021 Hall tickets in the second week of February 2021.
This year, NTA will perform the JEE Main 2021 review in 4 cycles. The first cycle is expected to take place from 23 to 26 February 2021. The second round of the review will take place from 15 to 18 March 2021, followed by the third session, which is expected to take place from 27 to 30 April 2021. The Fourth cycle will take place from May 24 to 28, 2021.
The window will remain open till January 30
The National Testing Agency (NTA) had previously extended the last date of the submission of application to 23 January. Also, the date for opening of a correction window was changed to 27 January instead of 19 January. These candidates will now be in a position to change the form filled out for the first session of the examination by 30 January.
Meanwhile, a bogus JEE Main website is going viral on the Internet. In view of this, the Agency released a website URL-jeeguide.co.in and advised the candidates to be careful.
Exams to be conducted in 13 languages
This year, several improvements have also been made to the Engineering Entrance examination. In the year 2021, the test will be conducted in 13 languages, including Hindi. In addition, the test will also take place in four sessions during which the examination of the first session will take place in second half of February. This exam will take place in March, April and May.