Schools re-opened today among 3 states putting strict Covid-19 norms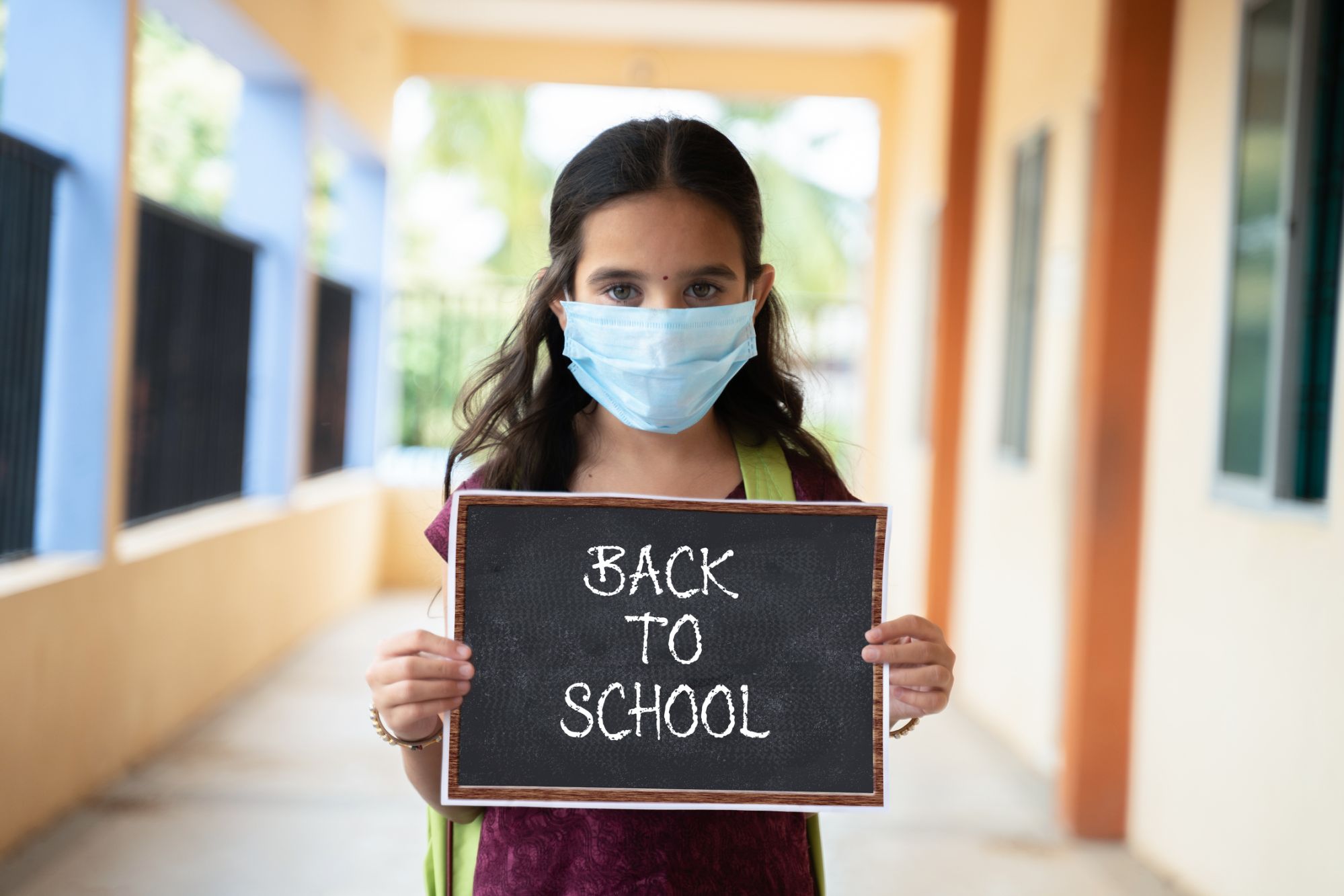 Published by : Step in college
Schools and other educational institutions around the country had been shut down for months after the Government had implemented a shutdown and other similar constraints in the initial stage of the pandemic. Punjab, Maharashtra, and Manipur will be reopening schools today i.e. January 27, 2021with authorities imposing stringent criteria due to the coronavirus pandemic. Delhi, Rajasthan, and Odisha are among the states and Union Territories (UTs) that have authorized schools to be reopened after a drop in the number of infections.
Schools re-opened today among 3 states; putting strict Covid-19 norms
In India, 9,102 fresh cases of coronavirus disease have been reported on January 26. And there had been 117 related deaths in the last 24 hours. It's been the first time in months that the country's daily Covid-19 count went below the 10,000 marks. As many as 8,909 Covid-19 cases were registered on 3 June 2020.
Let's take a look of the improving Covid-19 condition across the countryand to see how Punjab, Maharashtra, and Manipur are going to reopen schools:
Reopening of Schools in Punjab
In the face of persistent demands from parents, the Congress-led government in Punjab agreed to reopen all primary school schools as of January 27, said Minister of Education Vijay Inder Singla. Singla mentioned that students of Classes 3 and 4 would be permitted to attend school on 27 January. He also said that students of Classes 1 and 2 would be permitted to attend classes on 1 February.
School hours will be the same from 10 a.m. to 3 p.m. and parents are expected to have written permission before sending their children. The Minister of State for Education also instructed officials and school managers to ensure proper cleaning of school premises and to comply with all Covid-19 safety standards. Punjab had added 172 new cases and five more deaths on Monday, which raised its caseload to 172,089.
Reopening of Schools in Maharashtra
State education minister Varsha Gaikwad announced on 15 January that schools will be re-opened for Classes 5 to 8 in Maharashtra from January 27 after they have been closed for more than 10 months. Previously, the Maharashtra government had re-opened schools and junior colleges for the community. For Classes 9 to 12, Schools had reopened in some parts of the state after seeing the Covid-19 situation in those areas. However, Brihanmumbai Municipal Corporation (BMC) has indicated that the schools and colleges in the capital city of Mumbai will remain closed until further orders have been given. 1,842 new cases of coronavirus disease were detected on Monday, with Mumbai registering the highest number of cases at 348.
Reopening of Schools in Manipur
On 16th January, an official told PTI that the government of Manipur will restart the schools of Classes 9 to 12 from 27 January. The State Cabinet meeting headed by Chief Minister N Biren Singh on 15 January approved this decision. In the meantime, the statement released by the Information and Public Relations Department stated that all colleges in Manipur would also be re-opened
And all standard operating procedures (SOPs) relating to Covid-19 will have to be followed strictly. Manipur has reported almost 29,000 cases of coronavirus disease, 369 of which have died and 28,442 have recovered. More than 1,400 recipients have received doses of Covid-19 vaccine in the province.