Coimbatore College students developed satellite for ISRO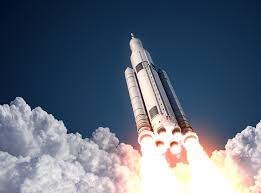 Published by : Step in college
Students of the Sri Shakti Institute of Engineering and Technology, Coimbatore, created and developed a satellite at a cost of 2.5 crores. This will be officially launched on 28 January by the Chairman of the Indian Space Research Organization (ISRO), Dr. R Sivan.
Coimbatore College students developed satellite for ISRO
The establishment of the Indian National Space Promotion and Authorization Center in June last year by Prime Minister Narendra Modi encouraged 12 students of the Institute to work with ISRO and establish 'SriShaktiSat,' said Dr. Thangavel, chairman of the Institute. He also told that after the construction of the Sri Shakti Sat Ground Station in partnership with the Serbian Community for the Advancement of the Space Program, the institution became a member of the Satellite Networked Open Ground Station (SATNOGS).
Thangavel further said that SATNOGS was focused on providing innovations for a distributed network of low earth orbit satellite earth stations. Srishaktisat would only weigh 460 grams but could act like any other nano-satellite weighing up to 10 kgs. A satellite can be used as a technology demonstrator for the Internet of Things in Space and inter-satellite communication.
'SriShaktiSat,' Inauguration ceremony
The inaugural event will take place virtually due to the pandemic situation of COVID-19 in the world. After the virtual inauguration ceremony, the satellite would be handed over to ISRO to be used in February, he said.
According to sources in the Bengaluru Space Agency, the Indian Space Research Organisation (ISRO) has selected 20 space-based experiment proposals from Russia, France, Sweden, and Germany for its planned Venus orbiter mission 'Shukrayaan' to research the earth for more than four years.
Sri Shakthi Institute of Engineering & Technology
Sri Shakthi Institute of Engineering & Technology (SIET) is a self-governing engineering institute based in Coimbatore, Tamil Nadu, India. The institute was founded in 2006 and is affiliated to Anna University. By 2019, four of the programmes offered by the University had been approved by the National Accreditation Board (NBA).