Schools reopen in Delhi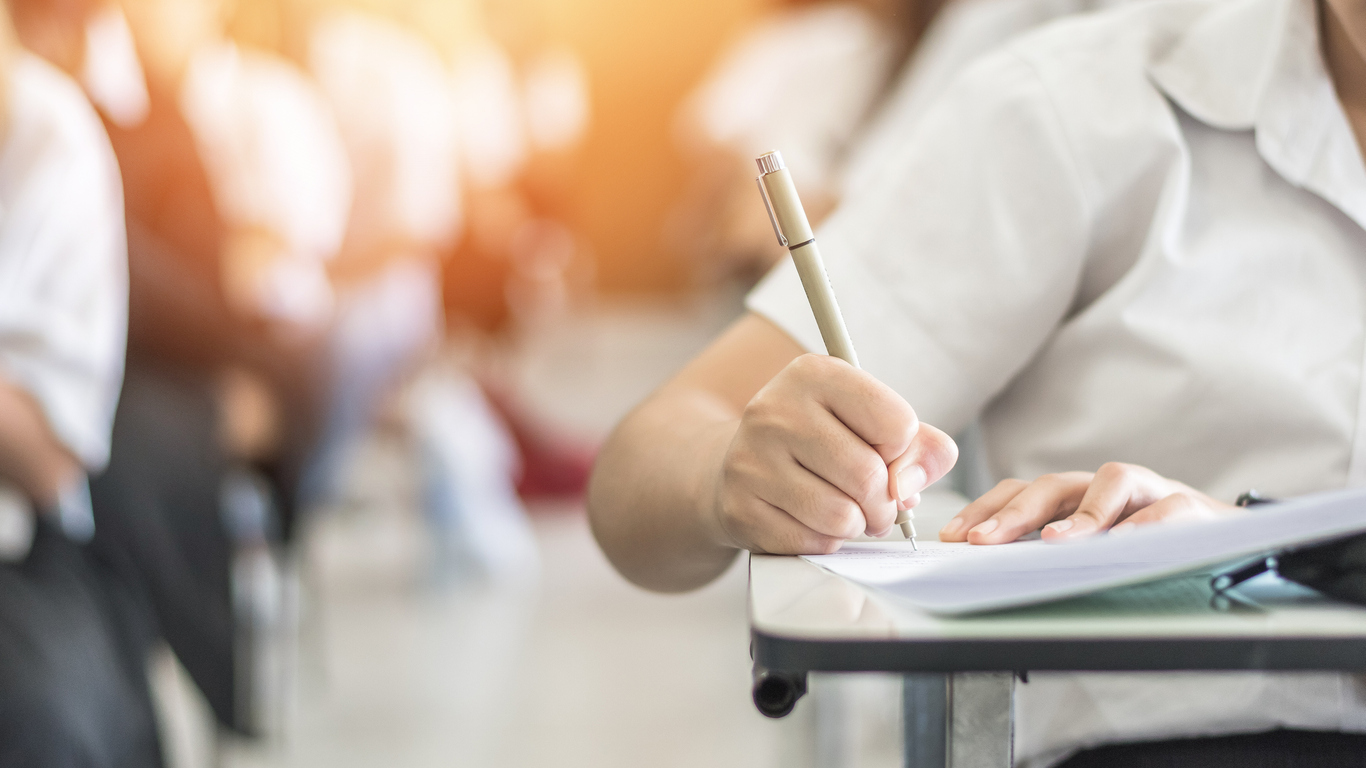 Published by : Step in college
Class 10, 12 schools reopen after 10 months in Delhi: The announcement comes because of the board review of the Central Board of Secondary Education (CBSE) scheduled to start in May. A rousing welcome was given on Monday to students of Class 10 and 12 in government and private schools in Delhi, with all Covid protection procedures in place, some ten months after educational institutions were forced to shut down due to the coronavirus pandemic.
Schools reopen in Delhi
Deputy Chief Minister and Minister of Education Manish Sisodia went on Twitter to ask students: Sisodia tweeted, "Best wishes to the 10&12th grade students who are visiting their school today 10 months after that... (although it's just for a small reason and with protocols...) But still... I'm happy schools are opening up in Delhi today."Kusum Shahwali, Principal of Sarvodaya Kanya Bal Vidhyalaya No-3, Delhi, said that all COVID-19 protocols are followed by her school to ensure the safety of learners and teachers. Before they reach the school premises, we do thermal tests to everyone. We give masks to students who do not have one. We also ensure that students constantly sanitize their hands and establish social distance in school premises, she added.
According to Neera Rao, Principal of Harcourt Butler School in Delhi, the students needed revisions and practice before the upcoming board exam, which can only be done with a teacher's guidance in a classroom. If we expect decent results for students in the test, teachers have to clear all their classroom doubts by keeping eye-to-eye contact. Students were unable to comprehend stuff online as well as in class. We will now review them. While the course has been minimized, students do require the experience of writing documents, which can only be taught by teachers in class.
While schools have reopened, attendance is not obligatory, Rao said, and students have the option between online and offline educational modes to choose from.
After nine months, students who visited the schools on the first day after reopening were happy to see their teachers and peers and said they were unable to clear up their questions in online courses.
" The analysis we were doing was improving, but there were certain hurdles to all our questions being answered. Network difficulties sometimes existed at our end and sometimes at the end of the teachers. Now that schools are open, we can directly clear all our doubts and also understand the modified test pattern," said Priyanshu, a student in class 10th.
To ensure social isolation is maintained, he added that his schools have split his class into two classrooms.
Our educators have told us that by keeping social isolation and wearing masks, we will have to follow all Covid-19 procedures in classrooms. We will have to sanitize our hands on a daily basis," he said." Rinku, a 12th class student who also attended the first day of classes, said he was unable to sustain consistency in his preparation schedules as well as during the study in the classroom, adding that prior to the upcoming board review, the classroom studies were important to remove the doubts.
" In online classes, one would not have the same degree of severity and diligence of studies as can be sustained in the classroom. We are thrilled to be back in school. We can not properly clear our suspicions," he said.