Haryana Schools reopen from Feb 1 for Classes 6 to 8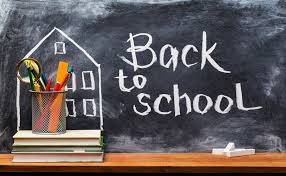 Published by : Step in college
Schools in Haryana will be re-opened for Classes 6 to 8 from 1 February, as directed by the Department of Education.For Classes 6 to 8, school timings will be from 10 a.m. to 1.30 p.m. Students would need to bring a certification from either health facility or doctor to verify that they do not have any COVID-like symptoms. They would also have to bring their parents' written permission before they go to school. Students, who intend to continue their education in online mode, as they have been taught over the last 10 months, can use this facility as before.
Haryana Schools to reopen from Feb 1 for Classes 6 to 8
If any positive student assessments are carried out, the requisite guidelines laid down by the government will be implemented. Schools would have to adopt all SOPs relevant to COVID. Education Minister Kanwar Pal said a few days ago that coronavirus cases were steadily dropping in the Haryana state and the situation is improving.
Furthermore, he added that the COVID-19 vaccination campaign has also started. So, we have planned to reopen schools for Classes 6 to 8 from February first week. He said that a decision on beginning Classes for grade 1 to 5 students will be made later.
Schools would have to implement all guidelines on face masks, sanitizers and social distances. After being closed for 6 months, due to the pandemic, the schools in Haryana temporarily resumed in mid-September for students of Class 9 to 12.
However, in the sense of a spike in COVID-19 incidents, the Haryana Government the Haryana government had ordered to close all schools in November. More than 150 students from three districts of Haryana-Rewari, Jind, and Jhajjar were tested positive for coronavirus in November, after which all schools were shut down until further notice.