Gate examination begins today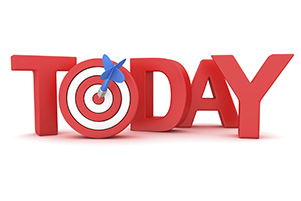 Published by : Step in college
The examination will begin in two shifts from today; approximately 9 lakh candidates will participate in the examination to be held until 14 February. Indian Institute of Technology (IIT), Mumbai will be conducting the Graduate Aptitude Test in Engineering (GATE 2021) today, i.e. 5 February, 2021. The exam will continue until 14 February. The Institution has already provided enrollment cards to candidates appearing in the test. Candidates can download the Enrollment Card from the official website. In addition, the institute has also released a set of guidelines for applicants, which will have to be followed strictly during the exam.
GATE 2021: Gate examination begins today; 9 lakh candidates will appear this year
Follow these guidelines during the GATE 2021 exam
Applicants must arrive at the exam centre one hour before the time of notice.
Applicants are expected to bring a valid photo ID along with the admission card.
If the body temperature is above 99.4 degrees, you would need to take the exam in a different room.
Applicants will be required to wear face masks, gloves, personal hand sanitizer, pen, card holder, personal clear water bottle.
While standing at the entry gate one has to follow the queues and floor marks.
One must follow the queues and floor marks when standing at the entrance gate.
Exam will be done in two shifts
The GATE 2021 exam will be conducted in two shifts. The first shift will be from 9 a.m. to 12 noon. The second shift test will be from 3 p.m. to 6 p.m. This year, two new subjects Environmental Science and Engineering and Humanities and Social Sciences have also been included in the examination. After which there will now be an exam for a total of 27 subjects, which will be entirely computer based. More than 9 lakh students are expected to take part in this examination this year.
GATE 2021 Exam Schedule
| | | |
| --- | --- | --- |
| Date | Time | Exam Papers |
| Feb 5, 2021 (Friday) | 12:00- 17:00 hrs | - |
| Feb 6, 2021 (Saturday) | 9:30- 12:30 hrs | CE-1, IN, CY |
| Feb 6, 2021 (Saturday) | 15:00- 18:00 hrs | CE-2, PH, AR, BM, AE, MN |
| Feb 7, 2021 (Sunday) | 9:30- 12:30 hrs | EE, GG, AG, EY |
| Feb 7, 2021 (Sunday) | 15:00- 18:00 hrs | EC, PE, ES, ST, PI |
| Feb 12, 2021 (Friday) | 12:00- 17:00 hrs | - |
| Feb 13, 2021 (Saturday) | 9:30- 12:30 hrs | CS-1, MA, BT, CH, TF |
| Feb 13, 2021 (Saturday) | 15:00- 18:00 hrs | CS-2, XE, XL |
| Feb 14, 2021 (Sunday) | 9:30- 12:30 hrs | ME-1, XH |
| Feb 14, 2021 (Sunday) | 15:00- 18:00 hrs | ME-2, MT |
GATE Admit Card 2021
GATE Admit Card 2021 is updated on the official website for the students from January 8, 2021. Applicants can download their GATE 2021 Admit Card by following these steps:
Go to the official website gate.iitb.ac.in
Enter your GATE Enrollment ID and Password
Click Submit to log in.
Click on the link to download the GATE 2021 Admit Card
Download GATE 2021 Admit Card
Take a colored printout of your admit card