Upper primary schools unlocked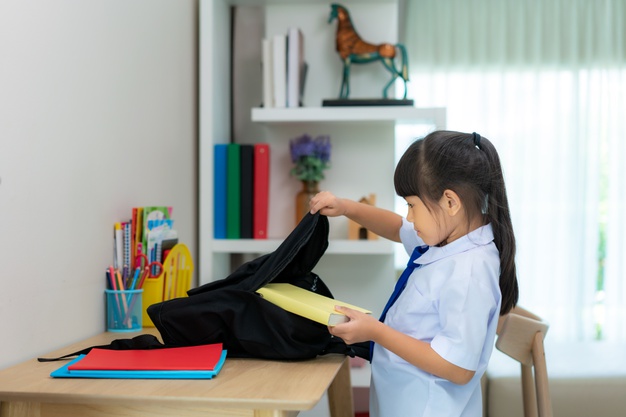 Published by : Step in college
The parents-teachers meeting was being held in schools; 2042 upper primary schools in the district will be opened today after 314 days for students.5.66 lakh children will reach school
Upper primary schools in the district to be unlocked from today
5.66 lakh children will go to school: After a break of about 314 days after the Corona time, 2042 upper primary schools in the area will be opened for children from Monday. The schooling of children from class 6 to 8 will be resumed in these schools under the Covid-19 Guideline. After a long time, children's voice could be heard in classrooms. Following the orders of the Government, the District Education Officer has made the necessary arrangements at the district level to open the school. Instructions have been given in this regard to all officers associated.
The notable thing is that any child going to school will have to get a letter of consent from their parent. 5 Lakh 66 thousand 792 children have chosen to study in these district schools. However, in this context, orders were issued to hold teacher meetings of parents in all schools on Sundays. It also included teachers, staff members along with parents and members of the SDMC.
Things to be kept in mind while going to school
At this meeting, parents have been told to keep guidelines in mind when sending children to school. Assistant Director K.L. Dhawariya says that, according to the government guidelines, instructions have been given to start school education for children. In addition, instructions have been given to take care of social distances. School timings will be between 10:30 and 3:00 p.m. It would be important to get the consent of the parents.
Children from classes 6 to 8 had been called with parents to inform them about security arrangements. They will be advised that if the child has signs of a cough, fever or other illness, do not take them to school and get medical care.
Classrooms in which children from class 6 to 8 are to be seated should be sanitized. Children should bring their own bottles of water, motivate them.
Children should be told not to exchange something with others.
Children who cannot come will study online. Come learn from home, online study will continue from e-class. Additional classes will be organized for such children.
• Steps will be taken in schools where normal teaching is starting for the first time to prevent the Covid-19 infection.
School time for children is from 10.30 a.m. to 3 p.m. The time at school has been cut by one and a half hours. Grade 6 to 8 schools are held from 10 a.m. to 4 a.m. on regular days. According to the guideline, the head of the institution would have to get the consent form from parents.
If the child is sick or has a fever, he or she will not be called to school. Children who could not come to school will continue their online class. Apart from that, they will also be taught by applying an extra lecture. Mid-day meals are not going to be cooked in schools right now. Students are going to get dry ration as before.