IGNOU Opens Registration For PG Diploma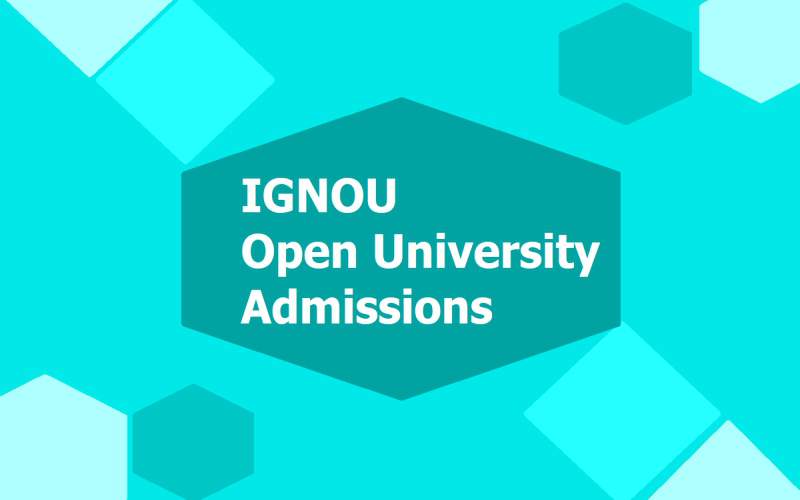 Published by : Step in college
IGNOU opens enrollment in Corporate Social Responsibility for PG Diploma; Apply by 28 February. The application window for the Post Graduate Diploma in Corporate Social Responsibility was opened by Indira Gandhi National Open University (IGNOU) (PGDCSR). For the one-year postgraduate diploma course until February 28, 2021, a graduate in any discipline may apply online.
IGNOU Opens Registration For PG Diploma
IGNOU Admissions 2021: Indira Gandhi National Open University has opened the application window for the Corporate Social Responsibility Postgraduate Diploma Programme (PGDSR). For postgraduate diploma programs, students who have completed their graduation in one of the streams are eligible to apply. The last date for students to complete the online application is February 28, 2021, according to the schedule issued. It should also be noted that senior, mid-level, and entry-level workers from CSR companies employed in the development sector and NGOs carrying out CSR activities are also eligible to apply for the scheme.
Development officials and civil servants of the state and central governments and colleges can also apply for a one-year postgraduate program, according to a statement released by the university.
Completion measures for IGNOU PG Registrations
Phase 1: Visit the Official IGNOU Website
Phase 2: Click on the Registration Link for IGNOU 2021 January Session
Phase 3: To complete the online registration, click on 'New Registration'
Phase 4: Log in to complete the Application for IGNOU 2021
Phase 5: Apply the application fee for IGNOU and click on the final submission button.
In January 2021, the IGNOU Postgraduate Diploma Program in Corporate Social Responsibility was launched with the goal of imparting CSR knowledge and understanding and expanding learners' capacities on various theoretical and practical aspects of CST, as well as establishing, tracking, and reviewing CSR projects and programs.
Information of Services
Dr. Nisha Varghese and Professor PVK: While speaking about the program, program coordinator Dr. Nisha Varghese and Professor PVK Sasidhar stated that the PGDCSR program is suitable in terms of content and timing in the Open Distance Learning mode. The curriculum will also provide an opportunity for students to learn and develop the awareness of CSR professionals. By addressing various aspects of CSR fundamentals, method, execution, and managing projects and initiatives, the curriculum has been designed to increase the full understanding of CSR. By opting for project work, students can also gain first-hand experience of CSR projects.