Allahabad University Vice-Chancellor writes to DM: Sleep disturbed due to loud azan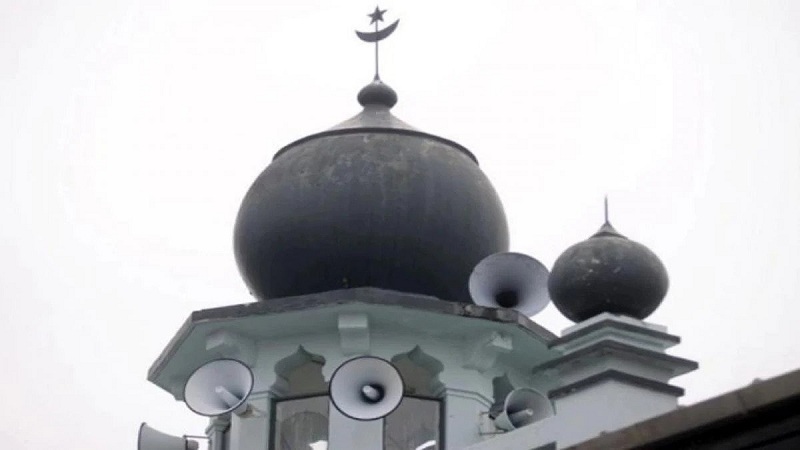 Published by : stepincollege
Vice-Chancellor of Allahabad University: Prof Sangita Srivastava, Vice-Chancellor of Allahabad University, has written to senior officers in Prayagraj, complaining that her "sleep is disrupted due to noisy azan" from a nearby mosque, which "results in a headache during the day, causing losses in work hours." Lal Masjid is a mosque situated about 400 meters from the V-residence C's in Civil Lines. "I am writing to inform you that every morning at around 5.30 a.m., my sleep is interrupted by the maulvi's loud azan performed on the mike in the nearby mosque," the V-C wrote in a March 3 letter to Prayagraj DM Bhanu Chandra Goswami, titled "Noise Pollution in Civil Lines, Prayagraj.." And after a lot of effort, the sleep that has been disrupted does not return. This triggers a headache during the day, resulting in missed work hours."
Allahabad University writes to DM: Sleep disturbed due to azan
"As the old adage goes, 'Your liberty ends where my nose begins,' and this is definitely true in this situation. I am not opposed to any religion, caste, or creed; they can also conduct the Azan without a microphone so as not to interrupt anyone. They tell Sehri on the mike at 4 a.m., even before Eid. Some people are also inconvenienced by this activity. The Indian Constitution envisions a secular and peaceful coexistence of all religions, which must be followed in letter and spirit, according to the letter. In a PIL filed by Ghazipur MP Afzal Ansari and two others, the V-C referred to an Allahabad High Court judgment.
Though the azan "may be an important and integral part of," the Supreme Court of India ruled in May of last year that its recitation "through loudspeakers or other sound-amplifying devices cannot be considered an integral part of religion, warranting immunity under Article 25 of the Indian Constitution. which is also subject to public order, morali, and a sense of public order" In his letter, the V-C requested a "fast response" from the government, writing, "A quick response from you will be greatly appreciated and will restore some peace and tranquility in the minds of everyone suffering from this noisy Azan."
The letter is addressed to IG Kavindra Pratap Singh of Prayagraj (range), SSP Sarvashresth Tripathi, and Prayagraj Divisional Commissioner Sanjay Goel. "The letter was sent," DM Goswami told The Indian Express. "We're looking into it right now. We'll behave in accordance with the rules and regulations."
"No loudspeaker can be used between the hours of 10 p.m. and 6 a.m., according to the High Court ruling," IG Singh said. The V-C did not respond to requests for comment, and officials said she is on leave for a week for "personal reasons." The mosque's caretaker, Qaleem-ur-Rahman, said he learned about the problem on Tuesday. "Some police officers reported it to us, and I saw it in the newspapers as well. We turned the speaker away and reduced the volume by more than 50% since Tuesday. We agreed to take the decision because we feel that if anyone is having a personal problem with it, they should not be pressured to deal with it," he said.