TS EAMCET 2021 examination brochure available at eamcet.tsche.ac.in |StepIncolleges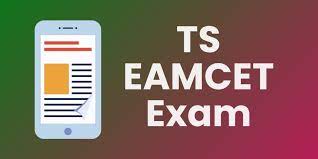 Published by : stepincollege
TS EAMCET 2021 examination brochure available
TS EAMCET 2021: On the official website of JNTU Hyderabad, the TS EAMCET 2021 examination brochure has been issued. Students interested in taking the Telangana State Engineering, Agriculture, and Medical (Pharmacy, Veterinary Medicine, etc.) Common Entrance Test, which is conducted by the Jawaharlal Nehru Technological University Hyderabad on behalf of the Telangana State Council of Higher Education (TSCHE), can visit the TS EAMCET 2021 official website to learn more about the application process. The TS EAMCET 2021 examination applications are set to begin tomorrow, March 20, 2021, according to the dates given on the official website. Students have until May 18, 2021, to send their TS EAMCET 2021 online applications without incurring a late charge. From July 5 to 9, 2021, the TS EAMCET 2021 computer-based entrance exam will be held.
Official Website: On the official website, eamcet.tsche.ac.in, you can download the TS EAMCET 2021 information brochure. Candidates can also access the TS EAMCET 2021 information brochure by clicking on the connection provided below.
TS EAMCET 2021 Examination Application
Step 1: Go to the official TS EAMCET 2021 website.
Step 2: Go to the 'Online Applications' section.
Step 3: Pay the invoice for the TS EAMCET 2021 online submission.
Step 4: Fill out the online applications by following the EAMCET application connection and entering the necessary information.
Step 5: Select the final submission tab and upload the necessary documents.
Admit Card Available 2021: The tests will be issued in an online format at all of the testing locations. From June 17, 2021, to July 1, 2021, the admit card for the TS EAMCET 2021 exams will be available on the official website. Students who have finished the registration process and paid the application fee will be entitled to use the exam admit card.
Counseling: For BTech admissions, EAMCET counseling is required. Following the announcement of the results, registration for TS EAMCET counseling 2021 will start. Students who qualify for the TS EAMCET 2021 will be able to apply for the TA EAMCET 2021 counseling. Admission will be based on the choices made and the exam results. On the basis of candidates' scores in the TS EAMCET test, seats in all participating institutes will be given in three rounds by centralized counseling of TS EAMCET 2021. If seats become available, candidates who did not pass the exam would be admitted on the spot.