Banaras Hindu University postpones offline classes, announces Holi holidays | StepInCollege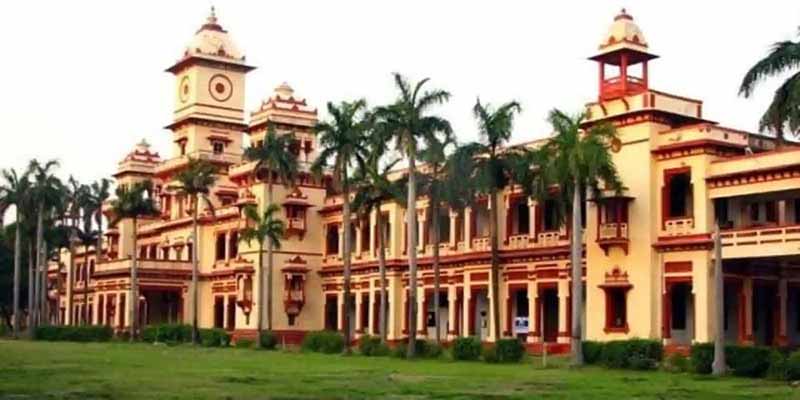 Published by : stepincollege
BHU postpones offline classes, announces Holi holidays
Banaras Hindu University: Due to an increase in incidents, BHU has suspended offline classes and declared Holi holidays beginning March 23. With immediate impact, all offline classes at Banaras Hindu University (BHU) have been suspended. The varsity has also agreed to postpone the Holi Holidays due to the growing number of COVID19 cases in the state. The vacation will now start on March 23, 2021. All semester classes will now be taken online – at least until further notice. On March 22, 2021, the Rector, Directors of the Institutes, Deans of the Faculties, Hostel Coordinator, Dean of Students, Chief Proctor, and other senior officers of the university met. The meeting, which was presided over by BHU Vice-Chancellor, was held to assess the situation regarding the rising number of COVID-19 cases in hostels. Decisions were made based on the discussions.
Holi Holidays: The Holi Holidays will now begin on March 23, 2021, according to the official note, and offline classes will be suspended until further notice. Furthermore, 'until further notice, all of the student's classes will be conducted in the online mode only as per schedule, irrespective of the timing of the Holi holidays'. All offline classes at Banaras Hindu University (BHU) have been suspended, and Holi holidays have been announced beginning March 23. All students in hostels have been advised to leave as the number of cases in Uttar Pradesh increases.
The varsity has decided to ban any "Milan Samaroh" or gatherings on campus or in the hostels until further notice, as the number of cases grows and Holi approaches. Students in hostels have also been told to return home and retrieve their belongings. The notice suggests that students take their books to their homes to resume online classes and take exams "which may be taken in the online mode if the situation so requires."
The university's offices would continue to operate as normal, and faculty would take classes online. The situation would be checked in the first week of April, and the outcome would be communicated as soon as possible. Officials from the university said that they had taken all appropriate precautions to protect the students and prevent the spread of infection. As Covid-19 broke out in March 2020, BHU began offering online classes to its students, which they have continued to do to this day. At the same time, the university was administering open-book exams to its students.