CMAT Exam on March 31 | CMAT 2021 Admit Card Download Process | StepInCollege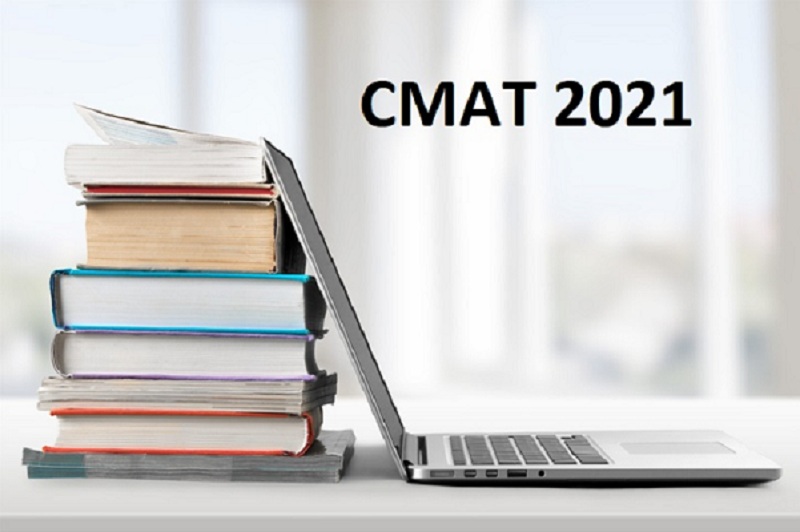 Published by : stepincollege
CMAT Exam on March 31
CMAT 2021 Exam Date: CMAT 2021 exam date has been announced by the National Testing Agency (NTA). On March 31, 2021, the Common Management Admission Test will be held. On March 24, 2021, the admit card for the same will be issued, most likely before 10 a.m. Candidates who want to take the exam will get their admit cards from the NTA CMAT's official website, cmat.nta.nic.in. The exam will be held in two shifts: the first shift will take place from 9 a.m. to 12 p.m., and the second shift will take place from 3 p.m. to 6 p.m. According to the official notice released by NTA, candidates who have chosen the additional section titled "Innovation and Entrepreneurship" will be given an additional 30 minutes.
AICTE's submission added an additional segment: Following AICTE's submission, the Agency added an additional segment titled "Innovation and Entrepreneurship" to the CMAT 2021 test. "In continuation of Public Notice dated February 12, 2021, on the request of AICTE, an additional course named "Innovation and Entrepreneurship" has been added to the Common Management Admission Test (CMAT)-2021," according to the official notification. Since candidates' options on the above additional section were sought, the CMAT-2021 Exam was postponed, and candidates were given the opportunity to exercise their choice." The CMAT Exam Date 2021 has been set and will take place on March 31, 2021.
Number of questions and Paper Type: Quantitative Techniques and Data Interpretation, Logical Reasoning, Language Comprehension, General Awareness, and Innovation and Entrepreneurship are the five parts of the test (Optional). There will be a total of 125 questions, with a total score of 500. The paper will be written in English, and the exam will be taken online. Every incorrect answer will result in a one-point deduction from the total score.
Official Website: Since the CMAT Exam Date for 2021 has been announced, students can begin preparing for the exam as soon as possible. To get their CMAT Admit Card 2021, students will need their application number, date of birth, or password. CMAT – NTA's official website is cmat.nta.nic.in. Students should keep checking the NTA website for any updates on the CMAT Exam Date 2021, admit card, and other details.
CMAT 2021 Admit Card Download Steps: To obtain their CMAT 2021 admit card, candidates must obey the steps below.
Phase 1: Go to cmat.nta.nic.in and fill out the form.
Phase 2: Go to the 'CMAT 2021 Admit Card' page and download it.
Phase 3: Enter your Application No. and Password, as well as the CAPTCHA image's Security Pin. Sign in by clicking the Sign In button.
Phase 4: After logging in, you will be able to download your CMAT 2021 Admit Card.
Take a printout of CMAT 2021 Admit Card and keep it secure with any other supporting documentation until before the exam date.