IIT Delhi Startup Geliose Mobility Launches Electric Scooter 'HOPE' | StepInCollege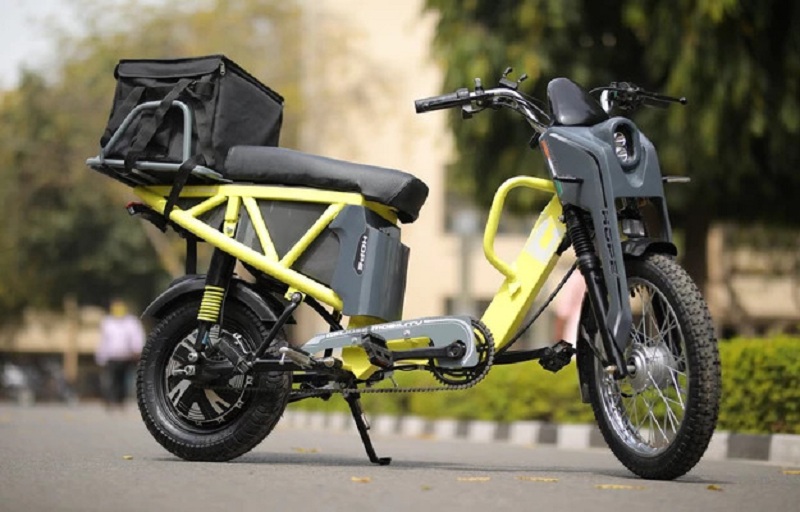 Published by : stepincollege
IIT Delhi Startup Geliose Mobility Launches Electric Scooter
Geliose Mobility, a startup incubated at the Indian Institute of Technology (IIT) Delhi, has unveiled the HOPE electric scooter. It takes four hours to completely charge the scooter using a standard outlet. Geliose Mobility, a startup incubated at the Indian Institute of Technology (IIT) Delhi, has unveiled the 'HOPE' electric scooter. The scooter can be fully charged in four hours using a standard outlet. According to the institute, the scooter will have two battery options with a range of 50 and 75 kilometers in ideal conditions. The electric scooter's starting price is Rs 46,999, and reservations for the Delhi-NCR area are now available.
The car has a top speed of 25 kmph and does not need a driver's license or registration. According to IIT Delhi, the cost of operating this electric scooter is about 20 Paisa per kilometer. The vehicle is equipped with an in-house built battery management system, data monitoring system, and pedal-assist unit. For data analytics and fleet management applications, it is IOT powered. These cutting-edge features differentiate HOPE as a smart and wired vehicle of the future.
"We are living in an age of ever-increasing pollution and climate change, and there is a need for sustainable actions in all industries, particularly in the automotive," said Aditya Tiwari, Founder, and CEO of Geliose Mobility. HOPE is, to my knowledge, the most affordable internet-connected scooter currently on the market, with a starting price of only Rs. 46,999.
"Bookings in Delhi and the National Capital Region are now open, and other cities will be accessible in the second half of the year. We're currently launching the scooter for last-mile delivery applications, and personal commute bookings will open in the coming months," he added.
The frame of HOPE is sturdy and lightweight, making it ideal for outdoor use. Overall vehicle dynamics and a lean architecture allow for maneuverability in congested areas. The vehicle has a ground-breaking slide and rides feature that allows passengers to attach various load-carrying accessories or a rear seat depending on their needs.
Geliose Mobility is working with logistics and distribution firms to meet hyperlocal delivery needs in food, e-commerce, grocery, essentials, and other areas. The business would set up charging and servicing hubs along the distribution partners' most frequent routes. The organization will offer facilities such as roadside assistance and battery switching on the spot in the event of an emergency.