NIOS Class 10, 12 Registration 2021 dates extended | StepInCollege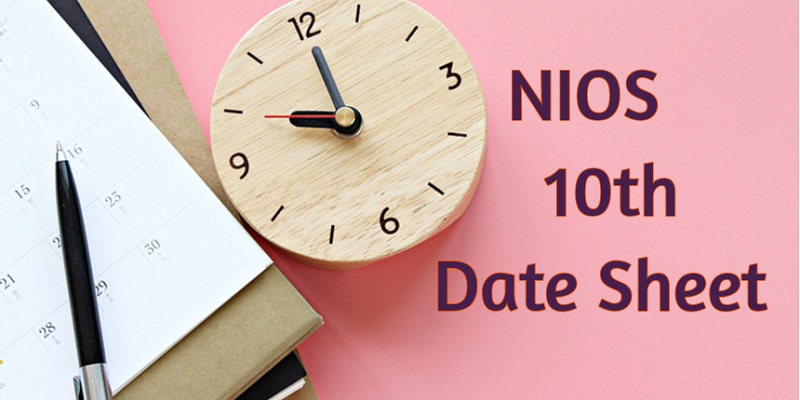 Published by : stepincollege
NIOS Class 10, 12 Registration 2021 dates extended
NIOS 2021 Registrations: The National Institute of Open Schooling has extended the deadline for Class 10 and 12 October batch students to register for NIOS 2021. According to the updated timetable, students must complete their registrations by March 31, 2021. To complete the registration process for Class 10 and 12, students should go to the NIOS official website. The announcement about the extension of the registration deadlines for NIOS Class 10 and 12 was made on the NIOS official Twitter account. The deadline for the Secondary and Senior Secondary courses for October 2021 has been extended until midnight on March 31, 2021, according to the details given.
NIOS Admission 2021 for 10th/12th Classes: In December 2020, NIOS Admission 2021 for classes 10 and 12 began. Candidates who apply during this time will be eligible to sit for the exam in October 2021. The deadline to register for NIOS classes 10 and 12 online is January 31, 2021. (without a fine). The deadline for penalty-charged entry is March 15, 2021. Candidates who have completed class 8 and are over the age of 14 will apply for admission to the tenth grade. Candidates who have passed the class 10 examination from any recognized board in India are eligible to apply for class 12 entry. The entry form for the 10th/12th-grade board exam will be available online at the National Open School's official website.
Registration in Official Website: Candidates who have not yet completed their registrations should go to sdmis.nios.ac.in. The following is a direct connection for students to complete the NIOS 10th and 12th October 2021 registrations. Steps to Enrol for NIOS 10th and 12th Grades-
Phase 1: Go to the National Institute of Open Schooling's official website (NIOS)
Phase 2: Select the NIOS 2021 Registration connection from the drop-down menu.
Phase 3: Choose the state/Union Territory and the IF Kind, then fill in the ID Number and Course details.
Phase 4: Fill out the NIOS Registration form with your basic information and upload the relevant documents.
Phase 5: Select the subjects and the research place.
Phase 6: Make a deposit for the application fee.
Students applying for class 10 and 12 admissions in the October 2021 session should ensure that they read all of the relevant information and descriptions are given on the official website.