UP Board Classes 10, 12 exams to postponed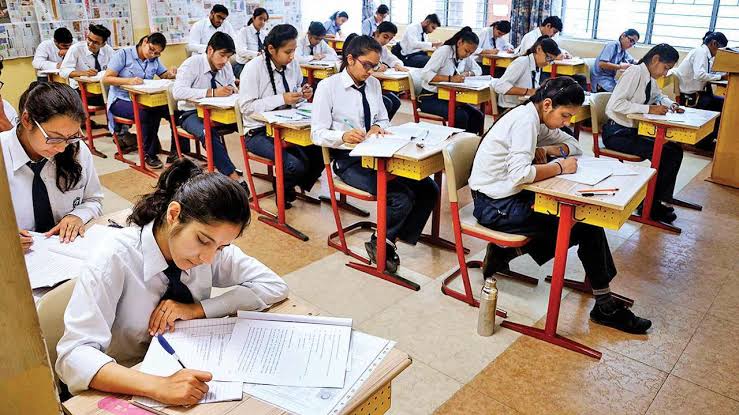 Published by : stepincollege
UPMSP Class 10, 12 Exams 2021: The Uttar Pradesh Panchayati Raj Department has recommended that the Uttar Pradesh Secondary Board exams be postponed. The UP Board exams for classes 10 and 12 were originally scheduled to start on April 24, 2021. Exams for classes 10, 12 of the UP Board are likely to be postponed. Due to the panchayat election poll dates, which are expected to be declared this week, the Uttar Pradesh State Board exam may be postponed. The UP Board exams for classes 10 and 12 were originally scheduled to start on April 24. However, depending on the panchayat election dates, the exams may be moved back to May and begin alongside the CBSE and ICSE boards. Between March 27 and 28, the Election Commission is expected to release a notification for the panchayat elections.
UP Board Classes 10, 12 exams to postponed
Examination Scheduled: The examination was scheduled to begin on April 24 in two shifts, according to the previous schedule published by the Uttar Pradesh Secondary Board. Class 10 board exams were set to end on May 10 and class 12 board exams on May 12. This year, an estimated 56 lakh students are required to take the UP Board exams across the state.
According to UPMSP secretary Divyakant Shukla, there will be strict invigilations in the exam centers, as in previous years. Aside from CCTVs, all of the centers will have live webcasting. Exam centers will also be expected to follow COVID-19 guidelines. Candidates who do not have face masks or hand sanitizers will be refused access to the centers.
Postponement Deputy Chief Minister of Uttar Pradesh has confirmed it. Uttar Pradesh Deputy Chief Minister Dinesh Sharma, who also holds the portfolio for Education, reported that the UP Board's 10th and 12th Exams will be conducted only after the Panchayat Elections are completed. He mentioned that after the election dates are published, a revised timetable for the UPMSP Board Exam 2021 will be released shortly after consultation with necessary stakeholders.
Exams for the UP Board of Education will not begin until April 24th. According to the UP Board's official schedule, UPMSP will begin holding Class 10 and 12 Exams for High School and Intermediate students on April 24, 2021. However, due to the postponement of the Panchayat Elections, the exams are expected to begin in the first week of May 2021, nearly two weeks later. According to preliminary estimates, the Election Commission will complete the Panchayat Polls period within 42 days of the order's issuance.
Exams are expected to be delayed by about a week, and the result announcement is also expected to be moved back. According to the previous schedule, the results of the UP Board High School and Intermediate Board Exam 2021 are scheduled for June 10th, 2021. However, depending on the pace at which the assessment process is completed after the delay, this date may be moved back to the 15th or 17th of June 2021.