Bihar Board 12th compartmental exam forms 2021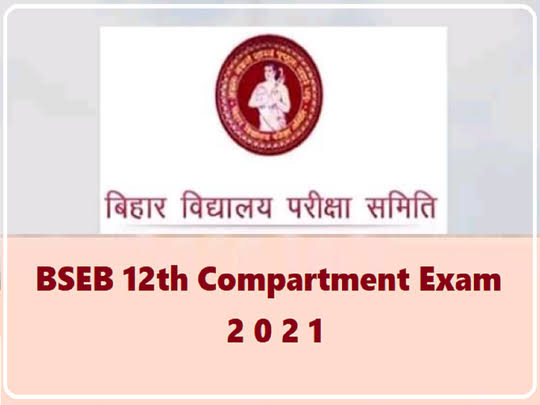 Published by : stepincollege
Bihar Board 12th compartmental exam 2021: From April 29 to May 10, the Bihar School Examination Board (BSEB) will hold the Intermediate compartmental cum special examination 2021. The intermediate compartmental exam for the Bihar Board will begin on May 1 and end on May 10. From April 5 to April 10, 2021, candidates who wish to take this exam will be able to fill out the required forms. The BSEB confirmed this in a press release on Friday, March 26. The board stated that the results for the intermediate compartmental cum special examination 2021 will be published in May after announcing the date.
Bihar Board 12th compartmental exam forms 2021
Percentage Scored by the Students: Earlier on Friday, the BSEB released the results of the class 12 intermediate exam, with 78.04 percent of students passing. The total pass rate is 2.4 percent lower than the previous year's pass rate of 80.44 percent. The board has a transfer rate of 77.97 percent, with the girls outperforming the boys. Students who fail more than two subjects will be forced to retake the exam. They won't get their transfer certificates until they complete the test. Between February 1 and 13, more than 13.50 lakh students took the Bihar Board intermediate exam 2021, which was conducted at 1,473 examination centers. This year, 10,45,950 students took the intermediate test, out of a total of 13,40,266.
Steps to Appear in Compartment Exam BSEB
From April 29 to May 5, compartment exams will be conducted.
The date for submitting the review form has been extended to April 10th.
The findings of the Intermediate Compartmental-cum-Special Review, 2021, are expected to be released in May 2021, according to the committee.
Results Declared on 26th March: On March 26, the Bihar School Examination Board (BSEB) in Patna will release the long-awaited intermediate or class 12 results for the arts, science, and commerce streams. The Bihar Board Inter result 2021 will be declared at 3 p.m., according to a notification released by the state board last night. Vijay Kumar Chaudhary, the Minister of Education and Parliamentary Affairs will announce the class 12th results at a press conference today. Bihar board inter results were released on March 24 last year, after a 25-day wait. Students can review Bihar Board Class 12 exams once they are announced by going to the official website – biharboardonline.bihar.gov.in. On onlinebseb.in, students can review their Bihar Board Inter Result 2021 scores.