MP University Final Semester Exams 2021, Examination Date For UG and PG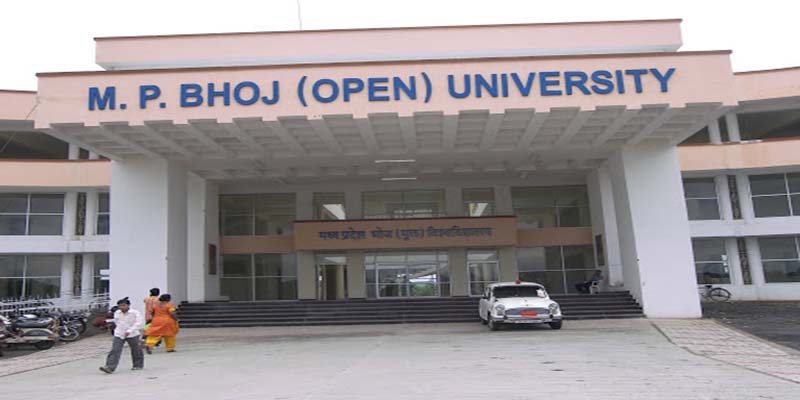 Published by : stepincollege
MP University Final Semester Exams 2021
MP University Exam 2021: As of the most latest update, the Madhya Pradesh Higher Education Department has shared information about the state's undergraduate students taking college and university level exams. Because of the recent increase in COVID-19 cases across the state, the education department has decided to postpone university semester exams until May – June 2021, instead of the previously planned April – May. Offline Exams for Final Semester Students According to the official notice released by the exam authority, the final semester exams will be held in offline mode, i.e. pen-and-paper mode, in the month of June this year. As of the most latest guidelines issued by the MP Education Department, colleges are required to conduct final year/ semester exams in physical form at examination centers. The exams will take place in May, and the results will be released in June.
Statement of Madhya Pradesh Higher Education Minister: "We have decided to hold an open book examination in May for first and second-year undergraduate students," Mohan Yadav told reporters. In June, final-year students will also take their exams in a paper-and-pencil format." The education minister said, "The final year and postgraduate fourth-semester exams will be conducted in May 2021 with physical attendance at the examination centers." The open book system will be used in the first and second-year exams in June 2021."
MP University Exams 2021 in offline mode - All Madhya Pradesh universities will conduct final year and postgraduate fourth-semester exams in an offline mode for students. Despite the rising cases of COVID-19 across the country, Madhya Pradesh Higher Education Minister Mohan Yadav announced that final year students' exams would be conducted in the offline mode.
Examination Date For UG and PG examination in Madhya Pradesh: As per reports, the authorities have not released exact dates but have released details on the exam months. The first and second-year exams for undergraduate students will be held in May. In June, the final year exam will be given in a paper-and-pencil format. In May 2021, the final year and postgraduate fourth-semester exams are expected to take place. Students were taken surprised by the government's decision to hold the semester exams offline, as many had expected the government to hold the exams online this year due to the rise in COVID cases. Madhya Pradesh's government has also agreed to close schools by the end of the month. The schools are expected to reopen in April only if the government reconsiders the situation.
Madhya Pradesh reported 2,142 new COVID-19 cases, 1,175 recoveries, and 10 deaths in the last 24 hours, as per the State Health Department. The total number of cases in the state now stands at 2,86,407, including 12,995 active cases.