TS Inter Practical Exam 2021 Postponed Due COVID-19, TS Inter Exams Time Table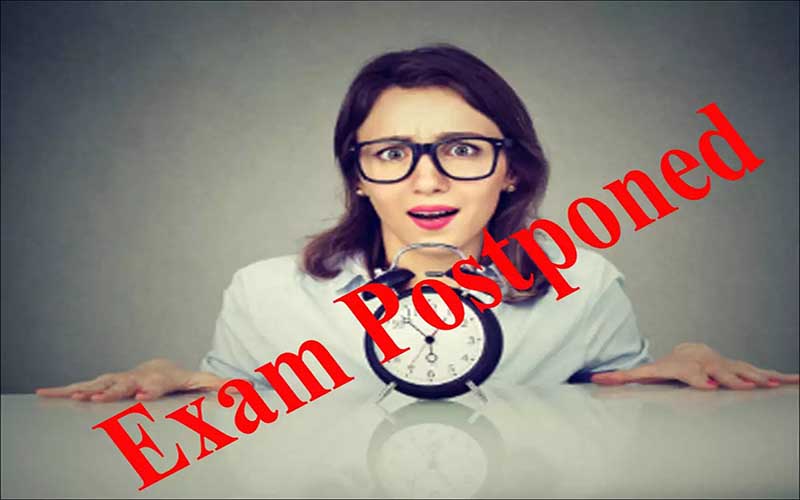 Published by : stepincollege
TS Inter Practical Exam 2021 Postponed Due COVID
TS Inter Practical Exam 2021 Postponed: Due to an increase in COVID-19 cases in the state, the Telangana State Board of Intermediate Education (TSBIE) has declared that the TS Inter Practical Exam 2021 has been postponed. The BIE Telangana Intermediate Practical Exams will now take place after the TSBIE Inter Board Exam 2021 theory papers, from May 29th to June 7th, 2021. After many questions from students and parents, the formal announcement about the postponement of the TSBIE Practical Exams was made on Saturday, April 3rd, 2021.
Practical Exams after Theory Papers: The Telangana Board of Intermediate Education (BIE Telangana) has also declared that practical exams will now be conducted only after the theory papers exam. This decision was made so that the theory examination schedule would not be disturbed. According to the timetable, TSBIE intermediate public examinations (theory exams) for inter-first and second-year students will be conducted from May 1 to May 20, 2021.
News Confirmed by TSBIE Commissioner: The TSBIE Commissioner and Secretary, Mr. Syed Omer Jaleel, formally announced the decision to postpone practical exams, providing much-needed relief to students and parents."The practical exams for general and vocational courses, which were scheduled to take place from April 7 to April 20, have been postponed due to the Covid-19 pandemic and will take place after the theory exams," Mr. Jaleel said in a video release. Other details about the practical exams, such as the distribution of hall tickets, batches, and timetables, will be communicated to students in due time, he added.
TS Inter Exams Time Table 2021: For the Inter 1st and 2nd Year Public Exams, the TS Inter Exams Time Table 2021 will be available on the TSBIE website tsbie.cgg.gov.in. The TS Inter Time Table 2021 for the Inter first and second-year annual exams were released by the Telangana Board of Intermediate (BIE) in April. Annual intermediate exams are expected to begin on May 1st. The Inter Board hopes to complete the main subject examinations by May 19 and all of the examinations by May 24. The authorities are currently putting together a timetable. The exams were meant to begin in late April and complete in the second week of May, according to the original timetable. The notification for the TS Inter Exam Fee 2021 can be found here. The Telangana Education Department has announced the schedule for the board of intermediate (BIE) public examinations, which will begin on May 1.
According to the timetable, the intermediate first-year exams will take place between May 1 and May 19. Exams for the intermediate second year will take place from May 2 to May 20. The test will take place from 9 a.m. to 12 p.m. From May 29 to June 7, practical examinations will be conducted. Likewise, the exam for ethics and human values will be held on April 1 and the exam for environmental education will be held on April 3.