Board Exam postponed: International college admissions affected | StepInCollege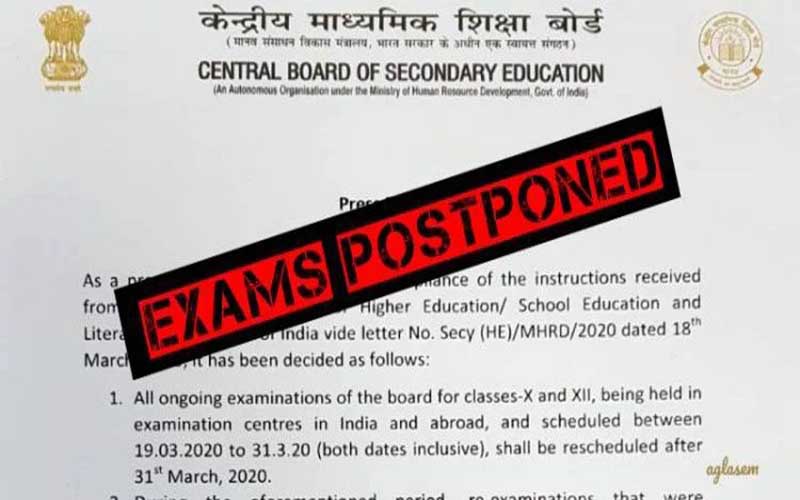 Published by : stepincollege
Board Exam postponed International college admissions affected
International college admissions: They are not a new source of worry and confusion for ambitious students and their parents, with over 750,000 Indian students moving abroad for higher education in 2018. The postponement of the annual Board exams to May-June this year is a major obstacle that students in India are facing in the aftermath of the COVID-19 crisis. There is now a major time constraint for other things, such as applying to higher education institutions, taking standardized exams, or pursuing opportunities to develop one's profile. For example, many aspirants would be unable to take the SAT test cycle in May and would have to prepare for the test in August.
Delay in Application Process: Similarly, a delay in the application process for universities in India and abroad means that students would have difficulty coordinating their admission documents and submitting their applications on time. Students who depend on Board exam results are given conditional offers by universities in the United Kingdom, Ireland, and Australia. They amend the offer to an unconditional one and confirm the matriculation dates once they obtain the documents confirming student performance. Due to the wait, students will only be able to apply their work for consideration until the results arrive in late July or early August.
This would accelerate the university's decision-making and admissions processes. The majority of US colleges, on the other hand, adopt a straightforward unconditional offer scheme that is not heavily dependent on grades. Restricted vacations, a long study period, and the impatient wait for confirmations from universities in the United Kingdom, Europe, and Australia, however, seem inevitable.
Matter of Admission: Furthermore, in the matter of admission, this wait has necessitated the need for expedited student visas; the process of obtaining an international study visa has become much more difficult as a result of the closure of certain Visa Application Centres and Enrolment locations, as well as the termination of the walk-in service. There could be a 3-6 week wait for a normal Visa; with results arriving in August and several universities' Fall matriculation dates in mid-September, this is a crucial time for students.
US University Procedure Remained Largely Unchanged: However, when all factors are taken into account, the effect is not as serious as one would expect. The US university procedure has remained largely unchanged, and Indian public universities have delayed admissions in compliance with the Board's decision. Since IB and IGCSE students usually take their exams between May and July, their university admissions process is unchanged from before the pandemic. While there is a small setback for 11th and 12th graders who are looking forward to summer events and other profile-boosting ventures, parents and schools have started talking to counselors and educators well ahead of time.
Australia has reopened: This also offers students plenty of time to develop their skills and prepare for any admission or qualifying tests. If you're worried about the impact of the delayed Board exams on your upcoming college applications, rest assured that many universities and colleges have eased conditions and made additional accommodations in light of the pandemic. After a 12-month closure, Australia has reopened its borders and begun a mass vaccination campaign, while the UK government has unveiled a new graduate scheme that will begin on July 1st, 2021. With over 58,000 graduate students applying for permanent immigrant status in Canada this year, the government is taking steps to ensure their full support.