CMAT Answer Key 2021: Several Questions Wrong, 10-12 questions were wrong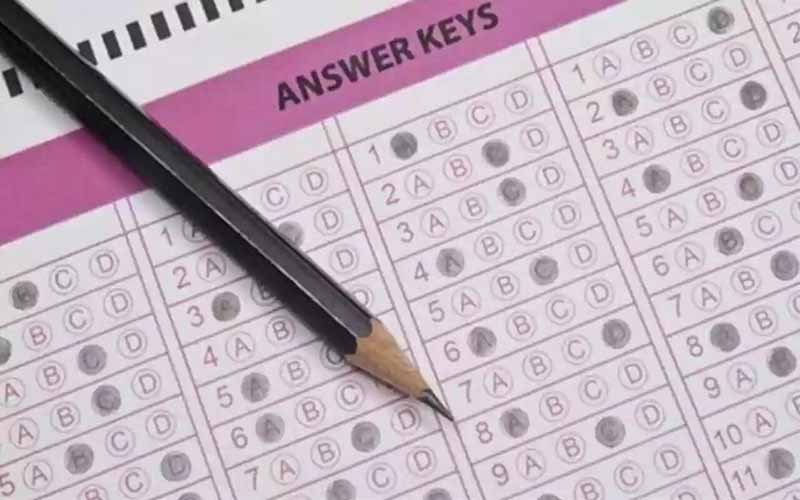 Published by : stepincollege
CMAT Answer Key 2021 Several Questions Wrong
CMAT Answer Key 2021: The provisional answer key and question paper for the Common Management Admission Test (CMAT) 2021 were released by the National Testing Agency (NTA) on April 3rd. Students may also challenge the answer key for a fee of Rs.1000 per question if they paid a fee. This facility was available from April 3rd to 5th, 2021, to 5 p.m. Many students, however, have raised questions about the CMAT exam and answer key. They believed the CMAT answer keys challenging choice was useless because 10-12 of the CMAT 2021 exam's questions were incorrect.
Students point out 10-12 questions were wrong: Furthermore, some students used Twitter to point out that approximately 10 to 12 questions were wrong, indicating that the provisional CMAT 2021 answer key is incorrect. Students have posted on Twitter about the incorrect questions and asked NTA for grace markings. They've also expressed their concern with the fee for raising objections to the answer key. To ensure that their voice is heard, they have tagged the NTA, the Ministry of Education, and a few news outlets.
Students were dissatisfied this year when the CMAT exam dates were announced. They sent a tweet to NTA asking them to rethink the dates and postpone the exam because it was difficult for them to attend due to lockdown in a few states.
Students Tweet Regarding NTA CMAT 2021 Answer Key: One of the candidates who took the CMAT 2021 exam on March 31st requested a re-examination from the NTA, claiming that it was their last choice and that it was not their fault. Harjeet Thakur posted on Twitter, "Please listen to us more than 10 questions incorrect in the CMAT test, NTA. What are we to blame for this? Please retake the CMAT. For many students, this is their last choice." Students also claimed that paying Rs 1,000 to challenge a single question would result in them paying Rs 10,000 if ten questions were incorrect, which they claimed was not justified. One of them wrote on Twitter. "A single wrong question would cost them 5 marks (-1 mark for wrong, +4 for correct), which would have a significant impact on students hoping to get into a top CMAT accepting MBA college." "Increase in Marks, this is our only demand," another candidate, Simran Vishnani, tweeted.
Students tweets on Twitter about the CMAT: More than 650 students have signed a petition on Twitter, writing, "CMAT was administered on a one-week notice." It has cost us more than 50 marks in slot 2 and more than 25 marks in slot 1 due to the authority's incompetence. We don't know how we're going to pay Rs 1,000 for 15 incorrect answers. And we, as teachers, are concerned about the normalization of outcomes. Besides that, they charge $1,000 for each challenging question, which is not at all fair if the number of mistakes is higher; students lose money for no fault of their own!"
About CMAT 2021: The CMAT is a national entrance exam for entry to management programs. Due to COVID-19 and the nationwide lockdown, the exam was held on March 31st this year. The CMAT 2021 results are expected to be released on or around April 10th. This year, a new optional session on innovation and entrepreneurship was introduced.