Kerala 10th-12th Board Exams Begin | StepInCollege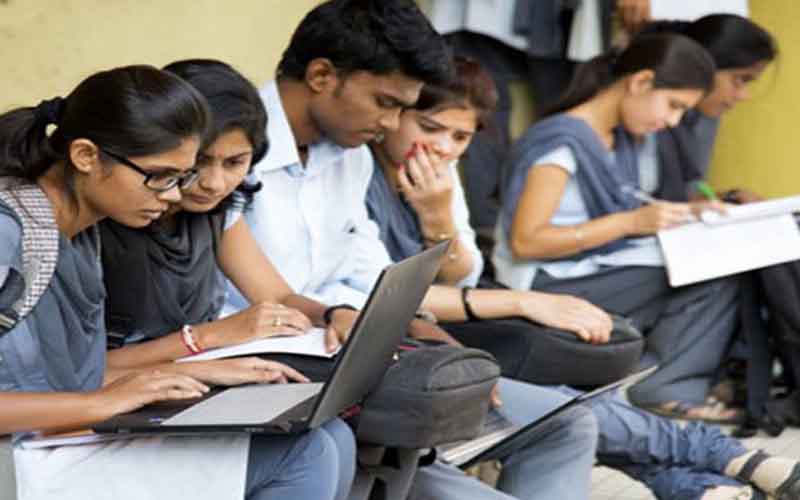 Published by : stepincollege
Kerala 10th-12th Board Exams Begin
Kerala 10th and 12th Exam 2021 Begin: Kerala Chief Minister Pinarayi Vijayan has sent his best wishes to the lakhs of students who will be taking the Secondary School Leaving Certificate (SSLC) or Class 10 and Higher Secondary (HSC) or Class 12 examinations, that begins on Thursday. "Tomorrow is the first day of exams for SSLC and +2. So that you, your classmates, teacher, and family stay safe, request that all students follow COVID-19 protocol. Best wishes to all of you. I wish you all the success! ", the chief minister said yesterday on Twitter.
Exam Being Held as per COVID Guidelines: With the recent increase in COVID-19 case numbers across the country, the State Education Department has issued guidelines to all stakeholders to ensure that all COVID-19 guidelines and SOPs issued by the state government are followed to the letter. All students, teachers, and staff members will be required to wear a face mask at all times when at the exam center as part of this. Furthermore, exam centers have been instructed to make spaced seating arrangements and not allow students to congregate in large numbers inside or outside the exam center. In addition, the government has made additional facemasks, sanitizers, and hand-washing stations available at exam centers to prevent virus spread. Candidates will sit for the exams at nine locations across Kerala, as well as in the Gulf zone and Lakshadweep.
Exam Postponed due to Assembly Elections: The Kerala government had previously announced that the SSLC and Plus Two exams will be held in the state from March 17 to March 30, 2021. However, due to the state's announcement of assembly election dates, the plan was dropped. The Kerala Class 10 and 12 Exam 2021 has begun and will continue for the next few weeks for both SSLC and HSC students. While SSLC exams will begin today, April 8th, Vocational Higher Secondary (VHSE) second-year examinations will begin on Friday in the state.
Kerala SSLC, Plus 2 Date Sheet: The Kerala Government said, "The change in Kerala SSLC, Plus 2 Date Sheet 2021 is done in accordance with the permission of the Election Commission of India." For more information, students can go to the Kerala State Education Board's official website, keralapareekshabhavan.in. Following EC permission, the Class X and XII exams, which were originally scheduled for March 17, will be held from April 8 to April 30.
The Central Board of Secondary Education (CBSE) released a revised date sheet for the Class 10th and 12th board exams in 2021 earlier this month. The revised dates include a change in the date of examination for Physics and Applied Physics, which has been shifted from 13 May to 8 June 2021 for Class 12 boards.