WBJEE 2021 Engineering Entrance Exam Date | StepInCollege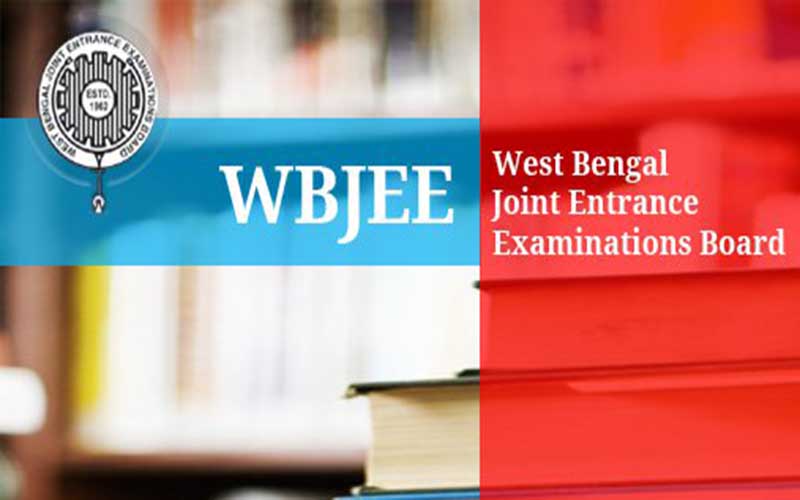 Published by : stepincollege
WBJEE 2021 Engineering Entrance Exam
WBJEE 2021: On July 11, the West Bengal Joint Entrance Examinations Board (WBJEEB) will hold the West Bengal Joint Entrance Examination (WBJEE 2021). The exam will be conducted in two shifts in an offline mode. The morning shift for Paper 1 (Mathematics) will be held from 11 a.m. to 1 p.m., while the afternoon shift for Paper 2 (Physics and Chemistry) will be held from 2 p.m. to 4 p.m. Since lakhs of engineering aspirants take the WBJEE every year, it is important for candidates to begin their preparation early in order to achieve a high score. WBJEE is a highly competitive entrance exam, so students must have a well-thought-out strategy for preparing for it. Candidates who are taking the WBJEE exam in 2021 will use these study tips to pass the exam on the first attempt.
WBJEE Exam Pattern 2021: On the official website of the WBJEEB, the WBJEE 2021 exam pattern has been released. The WBJEE 2021 exam pattern is useful for candidates who are preparing to take the WBJEE 2021 exam. The WBJEE exam pattern provides all of the important information about the examination, such as the mode, duration, papers, number of questions, marking scheme, and type of questions. The WBJEE 2021 exam will be divided into three sections: math, physics, and chemistry. The West Bengal JEE question paper is based on the WBJEE exam pattern, which has three categories and a different marking scheme for each. The West Bengal Joint Entrance Exam will be held in May 2021 by the WBJEEB.
Revision is the Best Policy: The best way to study what you've learned is to revise. This will help WBJEE 2021 candidates in learning more and ensuring that no old ideas are forgotten.
Make a Time Table: For candidates, a timetable creates a routine that allows them to meet their objectives and goals. Candidates should maintain a schedule to avoid monotony.
Practice Questions 2021: It's important to assess one's level of preparation after learning the concepts. Candidates will be able to ace the WBJEE exam by studying the previous year's questions, sample papers, and mock tests.
WBJEE 2021: The WBJEE 2021 online registration office closed on March 30, and the form correction period began on March 31. The official information brochure for WBJEE 2021, which will be conducted on July 11, 2021, has been released. The WBJEE (West Bengal Joint Entrance Examinations) is a state-level exam for admission to undergraduate programs in Pharmacy, Architecture, Engineering, and Technology in West Bengal's universities, self-financed institutes, and government colleges. The WBJEE exam is conducted in a paper-and-pencil format (Pen & Paper based).