NTA UPCET 2021: Students Should Know Five Things About Exam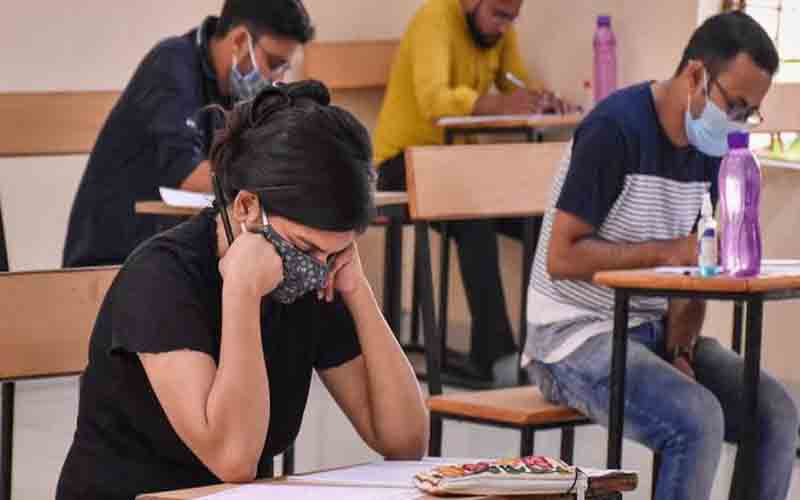 Published by : stepincollege
NTA UPCET 2021 Students Should Know About Exam
UPCET 20211 Exam: Uttar Pradesh Combined Entrance Test (UPCET) 2021 will take place on May 18, 2021, and registration is now open. This entrance exam will take the place of the Uttar Pradesh State Entrance Examination (UPSEE) for admission to undergraduate (UG) technical courses other than engineering. The exam will be administered by the National Testing Agency (NTA), and application forms can be found at upcet.nta.nic.in. UPSEE was conducted by Dr. APJ Abdul Kalam Technical University (AKTU) in Lucknow until 2020 for admission to professional undergraduate and postgraduate courses. Last year, the institute declared that it will use JEE Main, a national level entrance test, for first-year BTech, BArch, and MTech (integrated) admissions.
Five Things Students Know: For admission to professional programs at AKTU and other universities, UPCET will now be used instead of UPSEE. Here are five things students should know about the UPCET 2021 entrance exam:
Although JEE Main 2021 will be used for admission to AKTU's integrated BTech, BArch, and MTech programs, UPCET will be used for lateral entry into the BTech program for diploma holders and BSc graduates, as well as MSc and MTech programs.
Apart from AKTU, the Madan Mohan Malaviya University of Technology (MMMUT) in Gorakhpur, the Harcourt Butler Technical University (HBTU) in Kanpur, and a few other state universities will use this entrance exam for the 2021-22 academic year.
The exam will be used to admit students to the Bachelor of Business Administration (BBA), Bachelor of Pharmacy (BPharm), lateral admission to BTech for Diploma holders and BSc graduates, Master of Computer Applications (MCA), integrated Master of Business Administration (MBA), MSc, and MTech programs at MMMUT. The exam will be used by HBTU for lateral entry into BTech programs.
Bachelor of Pharmacy (BPharm), Bachelor of Design (BDes), Bachelor of Hotel Management and Catering Technology (BHMCT), Bachelor of Vocational Courses (BVoc), Bachelor of Fine Arts (BFA), Bachelor of Fashion and Apparel Design (BFAD), Master of Computer Applications (MCA), and integrated MBA programs at AKTU will use UPCET 2021.
The knowledge brochure for UPCET 2021 is available on the websites mmmut.ac.in, aktu.ac.in, and hbtu.ac.in.
JEE Main 2021's Role
Though UPCET will be the common entrance exam for a variety of technical courses, JEE Main 2021 will be the entrance exam for UG engineering colleges. Admission to the MBA program will be via the Popular Management Admission Test, the results of which will be released in 2021.
The Joint Entrance Examination is also organized by the NTA. JEE Main 2021 admit card for the upcoming April exam will be released soon in this regard. The tests will take place the last week of this month.
Following that, the April JEE Main 2021 result will be published, this time as an NTA score only. In May, the final edition of the JEE Main for 2021 will be held. Finally, All India Ranks will be announced.