CMAT 2021 Answer Key (Released) – Procedure for Response Key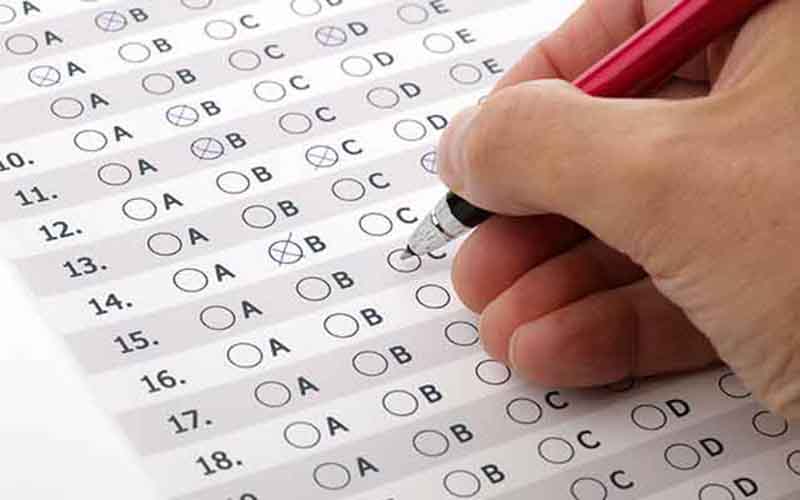 Published by : stepincollege
CMAT 2021 Answer Key Released
CMAT Answer Key 2021: The Computer Based Test (CBT) mode was used to administer the Common Management Admission Test (CMAT)-2021 across the country on March 31, 2021. On the CMAT https://cmat.nta.nic.in, the National Testing Agency has posted the Provisional Answer Keys as well as the Question Papers with Recorded Responses for candidates to challenge. The method was followed (as enclosed for the challenge of Answer Key may be used.) Candidates who are dissatisfied with the response key can challenge it by paying a non-refundable processing fee of Rs. 1000/- per question challenged. From April 3, 2021, to April 5, 2021, this facility will be open (up to 05:00 PM).
The transaction fee can be paid via debit card, credit card, net banking, or Paytm until April 5, 2021. (up to 11:50 PM). Without payment of the processing fee, no appeal will be accepted. The candidates' challenges will be confirmed by topic experts. If the answer is correct, the answer key will be updated. The result will be prepared and announced using the updated Final Answer Key. The acceptance or rejection of a challenge will not be communicated to any particular applicant. Following the challenge, the Experts will finalize the key.
Procedure for Questioning the Response Key
Please go to https://cmat.nta.nic.in for more information.
Select 'Challenge (s) about Answer Key' from the drop-down menu.
Enter your Application Number and Date of Birth, as well as your Security Pin, and click Submit.
Question IDs for CMAT – 2021 will appear in the following order: Quantitative Techniques and Data Interpretation, Logical Reasoning, Language Comprehension, General Awareness, Innovation and Entrepreneurship (Optional).
The ID next to the question in the column "Correct Option" refers to the NTA's Provisional Answer Key.
You can use any one or more of the Choice IDs listed in the other columns to challenge this option by checking the box.
You can opt to upload supporting documents by selecting 'Choose File' and uploading them (all documents to be put in a single pdf file).
Scroll down after selecting your preferred choice and press 'Save your Claim' to proceed to the next screen.
A list of all the Option IDs you've challenged will appear.
Finally, click on 'Save your Claim and Pay Fee'.
Choose a payment method and pay a non-refundable transaction fee of Rs. 1000/- for each questioned question. Pay with a debit/credit card, Net Banking, or Paytm.
Candidates should contact NTA Helpdesk at 011 - 40759000 or write to NTA at cmat@nta.ac.in if they have any questions.