CMAT 2021 Results Published – Here How to check CMAT 2021 Result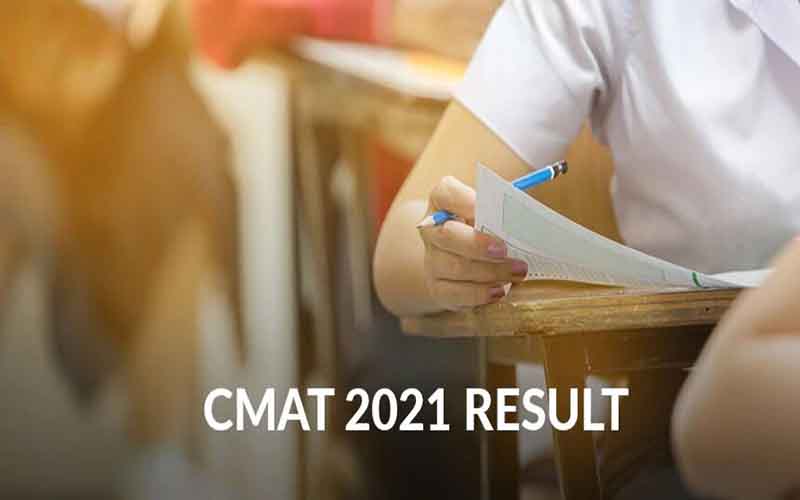 Published by : stepincollege
CMAT 2021 Results Published
The National Testing Agency (NTA) released the Common Management Admission Test (CMAT) 2021 NTA scores or results on Friday, April 9. On March 31, the CMAT 2021 exam was held. Candidates who took the exam can review their CMAT 2021 results by going to cmat.nta.nic.in, the official website of CMAT.
How to Check the CMAT 2021 Result
CMAT's official website can be found at cmat.nta.nic.in.
Click on the NTA scorecard for CMAT 2021.
On the login page that appears, enter your application number and date of birth.
Check the results by submitting them.
The percentage of marks earned is not the same as the NTA ranking.
Number of candidates who applied: There were 71,490 candidates who registered for the test, and 52,327 of them showed up. The study took place in 278 locations across 153 cities. The exam was conducted using computer-based testing (CBT). Candidates were able to verify the question paper and reported answers on the official website. The exam's response keys were displayed, and those who had taken the exam were allowed to voice their objections. Candidates should contact NTA Helpdesk at 011 - 40759000 or write to NTA at cmat@nta.ac.in if they have any questions.
NTA Declares CMAT 2021 NTA Scores: NTA was in charge of the CMAT Review. There were a total of 71490 candidates who applied for this test. The exam drew a total of 52327 applicants. The examination took place in 278 centers across 153 cities. To ensure the smooth and equal conduct of the review in the Centre, 273 observers, 120 city coordinators, 19 regional coordinators, and 2 national coordinators were deployed. The CMAT results are being released today.
The candidate's personal information, including Category and Person with Disability (PwD), has been entered into the online application form. The exam was performed entirely in computer-based mode. The Question Paper and registered answers were posted on the website for examinees to verify in order to make the examination system more clear. The keys to the question papers were shown in advance to encourage challenges from the candidates, ensuring consistency and reliability of the results. Live CCTV Surveillance was carried out for 7138 cameras during nationwide competitive exams. At the test centers, 2762 jammers were designed to prevent candidates from using their phones or other electronic devices to cheat during the examination. COVID-19 precautions were taken during the examinations.