Karnataka State government assures university exams to be conducted as per schedule.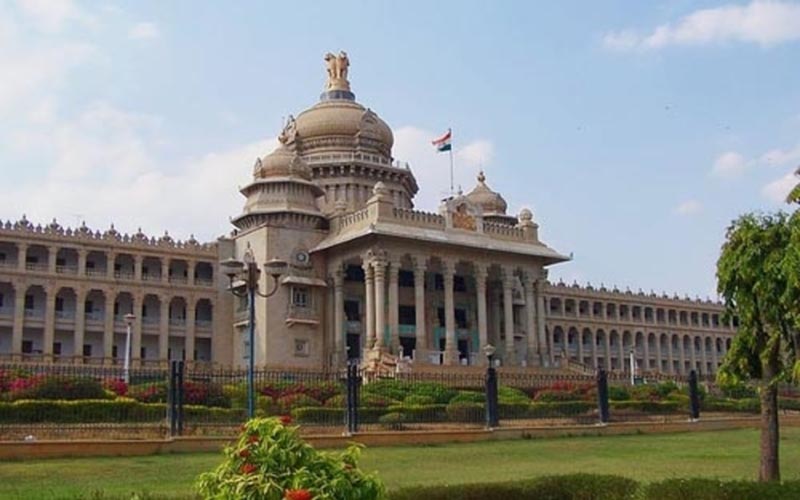 Published by : stepincollege
Karnataka State government assures university exams to be conducted as per schedule
Despite the increasing number of COVID-19 cases in the state, Karnataka Chief Minister CN Ashwath Narayan has assured students that university examinations will be conducted as scheduled. While speaking to the media, the state Deputy CN stated that university examinations will be conducted according to the schedule released and that students will be able to begin classes as soon as the examinations are completed. Students will not be given a vacation, and classes will be conducted online initially, with the option of attending offline classes later.
On Saturday, the Karnataka state government declared an 11-day Corona Curfew in some of the state's districts, including the state capital, to prevent the virus from spreading more.
The Karnataka state government has also announced a night curfew in Bengaluru, Mysore, Mangaluru, Kalaburagi, Bidar, Tumakuru, and Udupi-Manipal cities from April 10 to 20. People found wandering in public places during Kalaburagi's night curfew were also baton-charged.
The Kalaburagi City Police will also enforce a night curfew from 10 p.m. to 5 a.m., and people are requested not to leave their homes unless they have a valid reason.
10 states show rising COVID-19 cases: According to recent reports, COVID-19 cases are increasing daily in Maharashtra, Chhattisgarh, Uttar Pradesh, Delhi, Karnataka, Tamil Nadu, Kerala, Madhya Pradesh, Gujarat, and Rajasthan. According to a report from the Union Health Ministry, the above-mentioned sars account for around 82 percent of new cases. According to the provisional report, India has administered approximately 100 million vaccines to its people, with a total number of vaccines administered of 10,12,84,282.
Exams in Karnataka – Exams play an important role in the learning process and in the educational institution as a whole and. All Indian states hold various exams, such as board exams, semester exams, yearly exams, and entrance exams, in order to provide education to the people. Karnataka's education system, like that of the rest of India, is divided into four levels: primary, secondary, higher secondary, and college/university education. Schools provide primary and secondary education, while colleges and universities in the state provide college and university education.
Official authorities conduct a number of exams at different levels in order to successfully run the education system in the state. Board exams (classes 10 and 12), state-level entrance exams, university-level entrance exams, and entrance exams are all held in Karnataka. Exams are conducted at all three levels of education in Karnataka.