JNU Online Classes for Current Semester – StepInCollege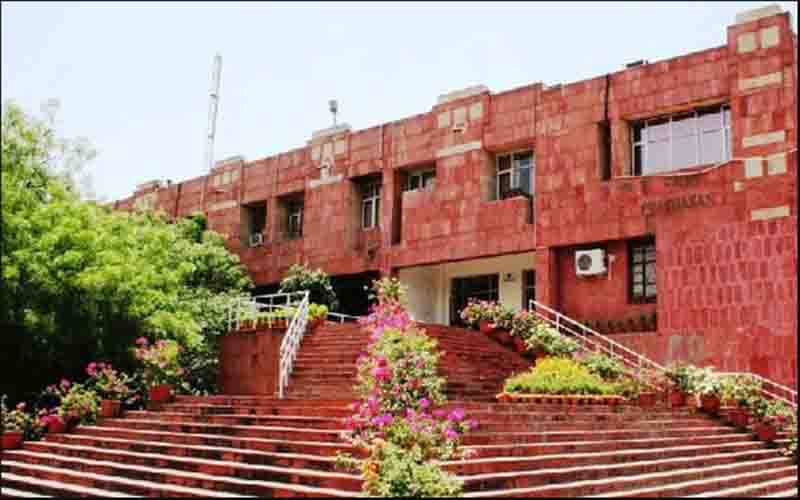 Published by : stepincollege
JNU Online Classes for Current Semester
JNU Online classes: The Vice-Chancellor of Jawaharlal Nehru University has announced that the university will continue with the current semester in an online format, with admissions for the new session start by the end of April 2021. In a Facebook Live session, JNU VC M Jagadesh Kumar and other university officials addressed students about the state of affairs on campus in light of the growing COVID-19 cases. After conducting a review of the pandemic situation, the university VC stated that the university would make a decision to allow offline classes in the next academic session. The university's VC also stated that efforts have been made to ensure a smooth teaching-learning process, and the university is glad to announce that all courses are now delivered through a digital platform. The complete semester will be conducted online, with a review of the situation in the following academic session to see if physical classes can be resumed.
JNU Director of Admissions 2021: JNU Director of Admissions - In response to a question regarding admissions, Jayant Tripathi stated that the department had finalized the prospectus and seat requirements from the different schools and centers. Admission advertisements are expected to be released by the end of April, with entrance exams taking place in July. The exams will be held in the first week of July and depending on the situation, the university plans to finish the admissions process by September, a month later than last year. He went on to say that with the help of the long-working staff, the university will be able to finish the admissions process in time for the regular season of the next academic year.
Hostel Accommodations: While speaking about the allotment of hostels for new students, Rector Rana Pratap Singh said that it is difficult to make a priority list because the number of vacant rooms is restricted. The Dean of Schools, on the other hand, is working on it and will notify students as soon as possible, he said. He explained that there are two sets of students: those who have returned and are staying because they need lab access; their stay has been extended until December 2021; and those who left their rooms at the start of the pandemic and have had their rooms locked. Since the number of students who have completed their degrees and vacated their rooms is restricted, it is difficult to compile a property list that requires some understanding of who can be allotted rooms.