Rajasthan Promote class 6, 7 Students without Annual Exam – StepInCollege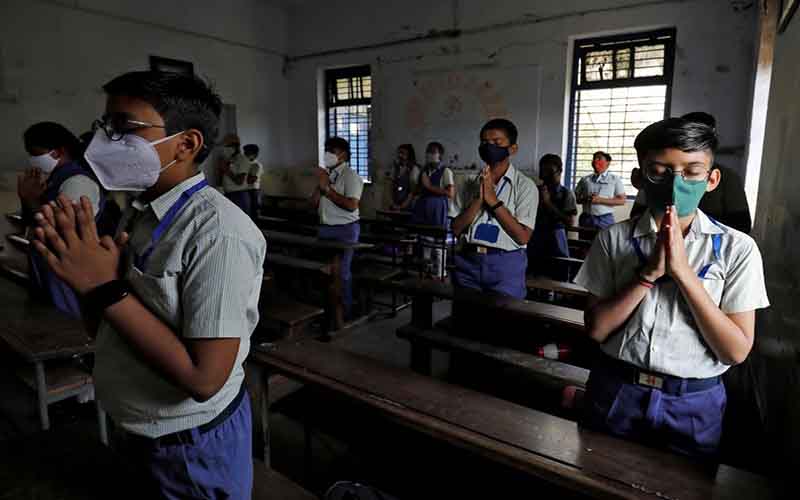 Published by : stepincollege
Rajasthan Promote class 6, 7 Students without Annual Exam
Rajasthan Students of Classes 6 and 7 to be promoted: The Rajasthan government announced on Monday that students in grades 6 and 7 would be promoted without having to take an annual examination. On April 15th, the students will be promoted to the next class. The students will be promoted based on the state government's Smile, Smile 2, and Aao Ghar online assessment programs. The state has closed colleges, delayed board exam dates, and promoted students to the next classes due to the rising number of COVID-19 cases.
"Students continuing to study in the same school enrolled in Class 6 and 7 in the session 2020-21 will be promoted for the next class on the date: 15.04.2021 as per the assessment made under Smile, Smile-2, and Aao," the Rajasthan Board of Secondary Education (RBSE) stated in a notice. There will be no examination for this."
8 Class Exam Date and Time Schedule: Based on internal assessments, the state had previously announced the promotion of students in grades 1 through 5 in state-run schools. Earlier, the Rajasthan Board of Secondary Education revised the exam timing for students taking the final exam in class 8. The authority will now conduct the class 8 examinations in the evening shift from May 6 to 25. Earlier, the exam was scheduled for the afternoon shift, from 2 to 4:30 p.m. Students can find more information on the RBSE's official website, rajeduboard.rajasthan.gov.in. In order to appear for the examination, students must follow all COVID-related guidelines. The board also stated that students can visit the official website for more information on the updated RBSE 8th time table 2021.
Due to COVID-19 Cases Increase: The state government has already ordered that schools in grades one through nine be closed until April 19. On Sunday, Rajasthan reported 5,105 new COVID-19 cases and 10 deaths, bringing the total number of cases and deaths to 3,63,793 and 2,926 respectively. There are currently 31,986 active cases in the state. Rajasthan accounts for approximately 83.02 % of new COVID-19 infections in the country, according to the health ministry. In the last 24 hours, 1,68,912 new cases were reported across the country.