FMGE 2021 June Session Application Form Released at nbe.edu.in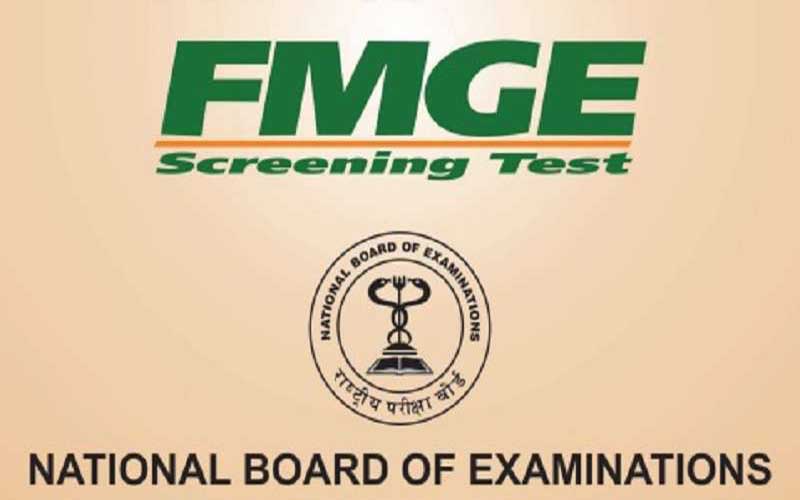 Published by : stepincollege
FMGE 2021 June Session Application Form Released
FMGE 2021 June Session: The application form for the Foreign Medical Graduate Examination (FMGE) 2021 June Session will be published by the National Board of Examinations (NBE) today, April 16th; at 3 p.m. Candidates will fill out the application form online until May 6th (11.55 pm). Fill out the application form at nbe.edu.in. If you want to take the FMGE June session 2021 exam. The authorities had already released a notification with exam dates, application dates, result dates, and a helpdesk number on the 15th of April. Along with the FMGE application form, a detailed information brochure will be released.
FMGE 2021 June Session Important Dates: As per the important dates published, the application form for the June session will be available online mode from April 16 to May 6 until the deadline. The Foreign Medical Graduate Examination will be conducted in computer-based mode on June 18, 2021. The results for the same are expected to be available in an online format by June 30, 2021.
Step to apply for FMGE 2021 June Session: To avoid rejection at a later point, candidates must verify the eligibility criteria set by the exam conducting authority before filling out the application form. The FMGE online form will be accessible through the internet. The steps are listed below.
Step 1: Go to nbe.edu.in., which is the official website.
Step 2: Click FMGE June 2021.
Step 3: Complete the registration by filling out all of the required information.
Step 4: Now log in and complete the application form completely.
Step 5: Complete the form and pay the application fees.
Take a printout of the application form for the FMGE June session for future reference. Candidates must complete the application and submit payment by the deadline, as no extensions will be given under any circumstance.
Eligibility applies for FMGE 2021 June Session: Only Indian people and aspirants for OCI are eligible to apply. FMGE may also be qualified for by those who have a primary medical qualification from a recognized university, which must be confirmed by the country's Indian embassy. They must, however, submit the required documents as proof of eligibility for the final primary medical examination by the deadline.
FMGE 2021: The Foreign Medical Graduate Examination (FMGE) is a screening test administered to medical graduates in order to obtain a registration certificate from the National Medical Commission (NMC) or the State Medical Council (SMC). As per the data, a total of 19,122 candidates took the FMGE exam in the previous session, with 3,722 qualifyings.