Gujarat Board 10th-12th Exam 2021 Postponed – StepInCollege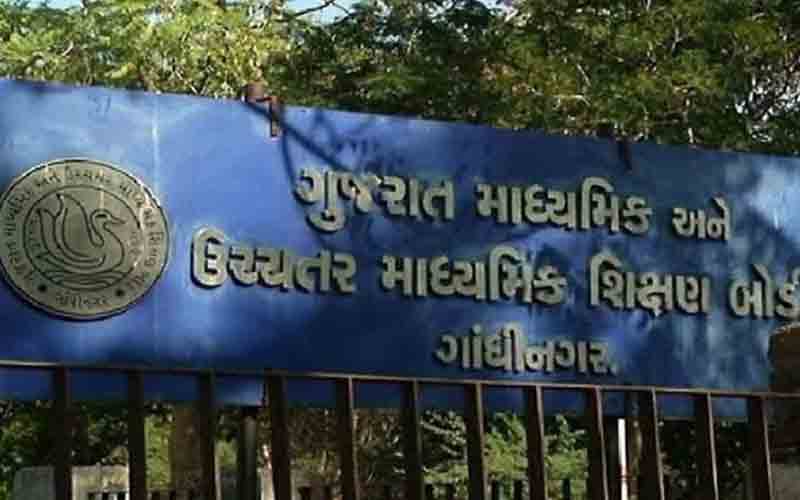 Published by : stepincollege
Gujarat Board 10th-12th Exam 2021 Postponed
GSEB SSC and HSC Exam 2021 Postponed: The Gujarat Government has decided to postpone the upcoming GSEB SSC and HSC Exam 2021 for Class 10 and 12 students due to the increasing number of Coronavirus cases in the state, according to the latest news. The Gujarat Board 10th and 12th Exams are scheduled to take place from May 10th to May 25th, 2021. Exams have been postponed for the time being, but the authorities have stated that new dates for the GSEB SSC and HSC Exam 2021 will be announced following a review meeting on May 15, 2021. Although the situation will be checked in June for the conduct of CBSE examinations for Class 12, the result for Class 10 will be announced using objective criteria set by the board. In addition, the state government has decided to implement mass promotion for students in grades 1 through 9 and 11 as a form of student relief.
Decision Confirmed by CMO Gujarat: The decision to postpone exams for Class 10 and 12 students in the state was confirmed by the Gujarat Government's Chief Minister's Office this afternoon. "In light of the COVID-19 pandemic, the Gujarat government has decided to postpone Class 10 and 12 board exams, as well as mass promotion for students in Class 1 to 9 and 11," tweeted CMO Gujarat. The new dates will be revealed on May 15 after a study of the coronavirus situation."
Board Exam 2021 Cancellation and Postponement Update: The CBSE Board and several other state boards have decided to cancel or postpone the upcoming board exams due to the far more aggressive 2nd Wave of COVID-19 sweeping the country and increasingly growing Coronavirus cases. Following a high-level meeting chaired by Prime Minister Narendra Modi on April 14, the Union Education Minister declared that the CBSE 10th Exam 2021 has been cancelled, while the CBSE 12th Exam 2021 has been postponed until June 2021. Following this lead, many state boards have decided to postpone state board exams, including Gujarat, Madhya Pradesh, Uttar Pradesh, Himachal Pradesh, and Goa.