Punjab Board 2021 Class 5, 8, and 10 Students Exam Cancelled, 12th Exam Postponed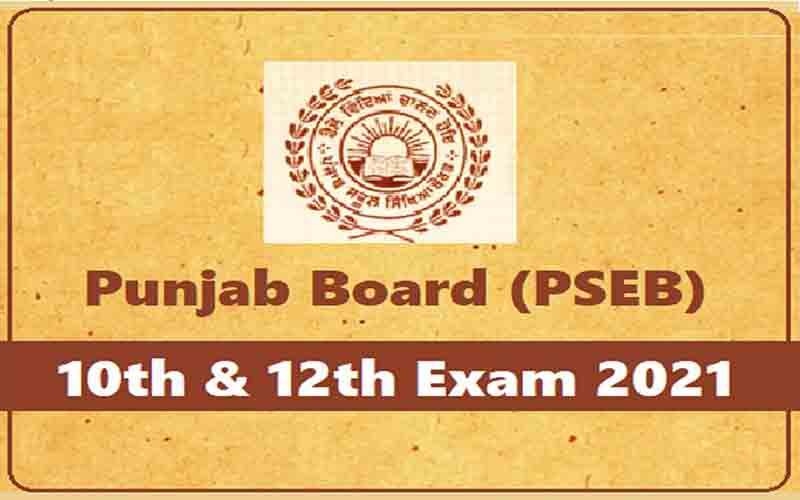 Published by : stepincollege
Punjab Board 2021 Class 5, 8, and 10 Students Exam Cancelled, 12th Exam Postponed
Punjab Board Exam 2021 Postponed / Cancelled: In the wake of the second wave of the COVID-19 pandemic, the Punjab State Government has decided to cancel the PSEB Board Exam 2021 for Class 5, Class 8, and Class 10 students, as per the latest update. Furthermore, the Punjab 12th Exam 2021 has been postponed and will be postponed once the situation has improved. Punjab Chief Minister Capt Amarinder Singh confirmed the news of the PSEB 12th Exam 2021 being postponed and the cancellation of the Punjab 10th Exam 2021, as well as Class 5 and 8, being confirmed. The decision was made after a thorough examination of the situation and consultation with all relevant stakeholders.
News Confirmed by CM on Twitter: To avoid any confusion or misinformation among students, Chief Minister Capt Amarinder Singh declared the cancellation and postponement of board exams on Twitter. Mr. Singh wrote in a tweet from his official account, "It is dangerous for our children to take Board examinations in the midst of the ongoing #Covid19 increase." We also decided that all students in Classes 5, 8, and 10 would be promoted without having to take any exams. State Board examinations for students in grades 12 have been postponed until the situation improves. He also told the education department to make the necessary arrangements for the promotion of students in Classes 5, 8, and 10. According to reports, exams for four out of five subjects have already been held for Class 5 students, and their results will be prepared based on this. However, since the exam for Class 8 and 10 students has not yet been taken, their results could be based on pre-board exams or internal assessments.
Much Needed Relief for Concerned Students, Parents: The decision to cancel or postpone board exams in Punjab continues to be a major relief for students. With the situation surrounding the COVID-19 pandemic increasing by the day, students and parents have expressed concerns about taking the PSEB Board Exam 2021 in the midst of the more aggressive 2nd Wave of the Coronavirus. The Punjab government has responded to their concerns by canceling PSEB Board Exams for students in grades 5, 8, and 10, and postponing them for students in grades 12.