Assam HSLC Exam 2021: being cancelled or postponed, rumors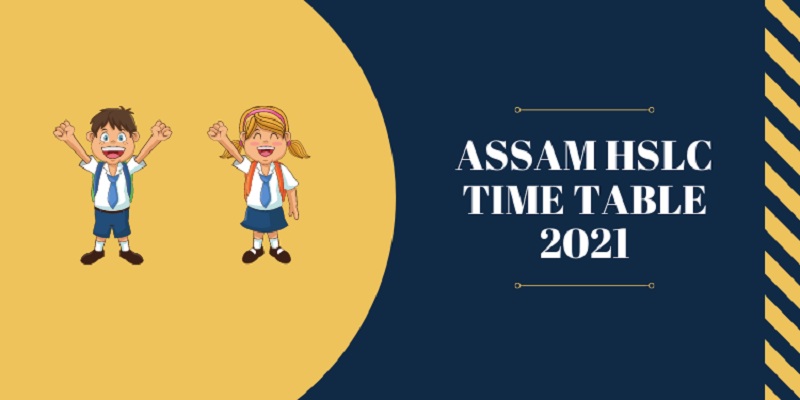 Published by : stepincollege
Assam HSLC Exam 2021
Assam HSLC Exam 2021 Decision Soon: With several state boards, including the CBSE, canceling Class 10 exams, rumors and speculations about the Assam HSLC Exam 2021 being cancelled or postponed have gained momentum. Assam Education Minister Himanta Biswa Sarma has stated that SEBA (State Education Board of Assam) will be used to put a stop to them. In the next 10 days, the Board of Secondary Education, Assam (SEBA) will make a final decision on the Matric Exams. Mr Sarma made the statement during a press conference at the Guwahati Medical College and Hospital on Saturday (GMCH). According to the official schedule, Assam HSLC exams will begin on May 11 and will be conducted in pen and paper format. Exams will be held until June 1st.
SEBA to consult Parents, Teachers: While conveying the latest information on the cancellation or postponement of the Assam Class 10 Exam 2021, the State Education Minister also said that he has asked SEBA to make the final decision only after consultation with parents and teachers. "In the next ten days, the SEBA has been asked to speak to parents and teachers so that the new government can make a decision on Matric exams," Mr Sarma said at the press conference. SEBA 10th Exam 2021 postponement or cancellation may have long-term consequences, so it was important to consult stakeholders before deciding to postpone or cancel it.
Decision Likely After Assembly Results: Mr Sarma clarified the incumbent State Government's stance, saying that with the assembly election underway and the Model Code of Conduct in place, it would be inappropriate for the state government to make such a big decision. During the media interaction, he added, "The incumbent government should not take such a big decision at a time when the model code of conduct is in place in the state," referring to the recent Legislative Assembly election, the results of which will be announced on May 2nd. He went on to say that SEBA has been guided to hold consultative meetings with relevant stakeholders over the next ten days and announce a final decision by the 4th or 5th of May 2021.
Elementary schools in districts with more than 100 COVID cases will be closed:
In districts with over 100 cases of COVID-19, Mr Sarma added, elementary schools up to Class 5 will be closed. A vaccination drive at educational institutions has also been declared by the Minister. The Assam ministry stated that vaccination camps should be held at colleges and schools so that teachers over the age of 45 can be vaccinated as soon as possible.