Bangalore University: UG / PG Semester Exam 2021 Postponed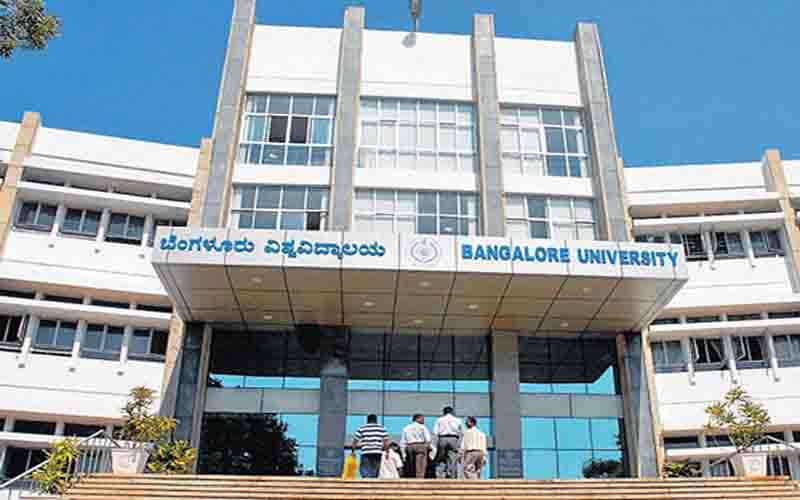 Published by : stepincollege
Bangalore University UG / PG Semester Exam 2021 Postponed
Bangalore University Semester Exam 2021 Postponed: In light of the COVID-19 2nd Wave, Bangalore University has announced that all upcoming semester exams for undergraduate and postgraduate students in 2021 have been postponed. The university has confirmed that the undergraduate final exams for the first semester and third-semester programs have been postponed, according to an official announcement. Aside from that, exams for third and fifth-semester postgraduate programs have been postponed. Bangalore University's April – May 2021 semester exams have been postponed as a one-time measure.
New Exam Dates to be Announced Soon: Bangalore University has provided a detailed notification to confirm the development and to dispel any rumors or confusion among students. According to the notification, "Bangalore University has postponed the UG and PG Semester exams due to the escalation in COVID-19 situation and transportation problem." The circular also states that the exam authority will announce the new exam dates as soon as possible.
Courses for Which Exams are Postponed: Bangalore University has issued an official circular stating that exams will be held for a variety of courses and programs offered by the university. Semester exams for BA, BSc, BCom, BBA, BBM, BBA (Aviation Management), BVA, BSW, BVoc (IT), BVoc (RM), BVoc (FP and N), BCom (Hons), and BCom (FP and N) have been postponed (Log Mgt). The exams were supposed to start on April 19 according to an earlier date sheet or timetable. In a similar vein, the university has agreed to postpone the third-semester postgraduate semester exams for MA, MSc, and MCom programs. Exams for MCA, BSc-MSc Biological Sciences, and MTA five-year integrated courses have also been postponed for the third and fifth semesters. The PG Semester Exams were supposed to start on April 20th, 2021, according to the previous timetable.
Step To Check Bangalore University Time Table 2021: The steps to check Bangalore University Time Table 2021 are as follows:
Step 1. Go to Bangalore University's official website, mzu.edu.in
Step 2. Check for Exam Notices.
Step 3. Check in the Examination Notices section for the Bangalore University Time Table 2021.
Step 4. Then choose the appropriate branch.
Step 5. The computer will screen a PDF file.
Step 6. Go to the download page and click it.
Step 7. Save a copy of the printout for future use.